When I want to get away and fish a river, and those rare times hunt a river, that is more natural and wild looking . . . I go to Area 7 on the Kankakee River.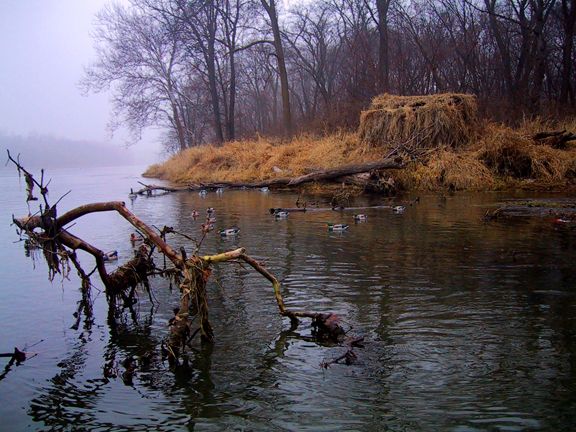 I'm hearing more gun shots this morning all up and down the the semi-urban Fox River and well into its surrounding area than I have ever heard anywhere along the more rural Kankakee.
I have read in the past and was recently reading more about prairie potholes. (No, I don't know why.)
I think along the Fox and beyond, all of the golf courses and subdivisions, which are considerable, serve as semi-urban prairie potholes. My observations of them over many years, compared to overhead pictures of prairie potholes I've seen ranging from Canada to practically Texas, prove my observations correct in their ability to attract waterfowl. Why else are there so many birds around here.
I should do a scientific study of this phenomenon. Get IDNR funding for it maybe. Get golf courses and subdivisions federal and state protection as wildlife areas.
You do know that the Fox River is not a flyway, don't you.