At 10 am this morning I went for a walk in the neighborhood.
My wife saw some flowers growing on the side of a hill around the corner from where we live.
The sky was bright blue and the temps were already in the 50s, the makings of a beautiful day.
Sure enough, a few flowers had decided to sprout on this extra day of February.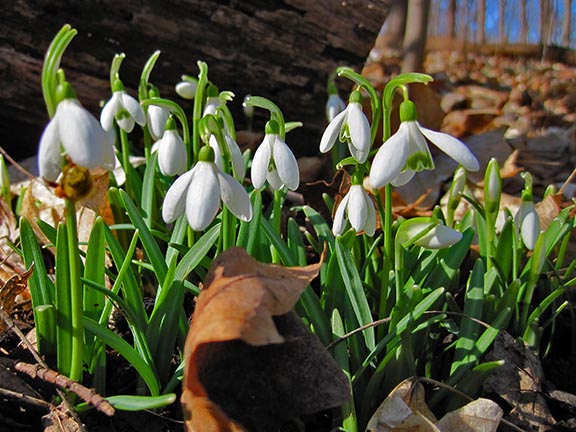 Things were moving among the flowers, honey bees had already found them.
Bee legs were already full of pollen.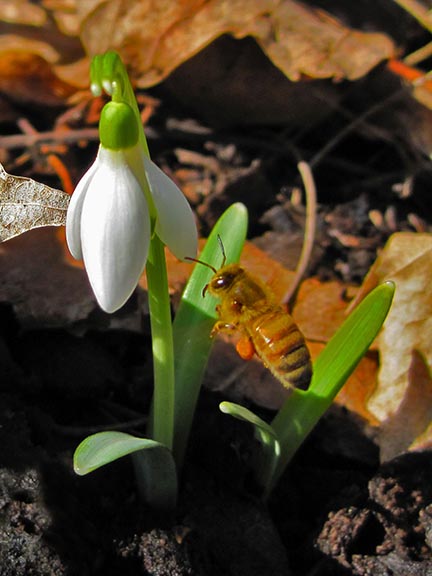 I tried to figure out where the bees were going, but my eyesight no longer allows me to see such small things at a distance.
Would be nice to harvest some raw honey directly from a hive.
The winds were brutal all day, but the temps made it to almost 60.
Around 3 pm the clouds started to move in.
At 6 pm I was out in front of the house smoking a cigar.
The winds were still brutal, the clouds were dark, it was snowing.
I hope the bees got what they needed.
Looks like that may have been their only chance for a little while.