At 56 years old, I consider myself very lucky to have my parents still alive and relatively healthy.
The other day was my mom's 79th birthday. My sister had the immediate family over to her house to celebrate the event.
My mom had it tough as a kid. The youngest of five, her dad died when she was two and her mom died when she was 17. A pair of grandparents I've only known through stories. She was pretty much raised by her older siblings. Three of them are gone now and the fourth, well, as my mom says…he may as well be.
To have her four kids and most of her eight grandkids all in one place means the world to her.
After the appetizers and the dinner, she took her place at the head of the table. A cake with candles was placed in front of her, the candles lit. Next came the obligatory totally off-key rendition of Happy Birthday.
And then she began to talk.
She was glad to have everyone around her.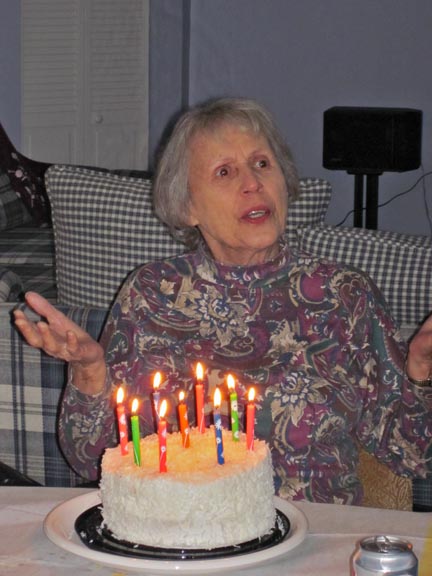 I know she started out telling my older sister how wonderful she is, and that she is. My sister moved close to my parents a couple of years ago to be close at hand when they need a hand.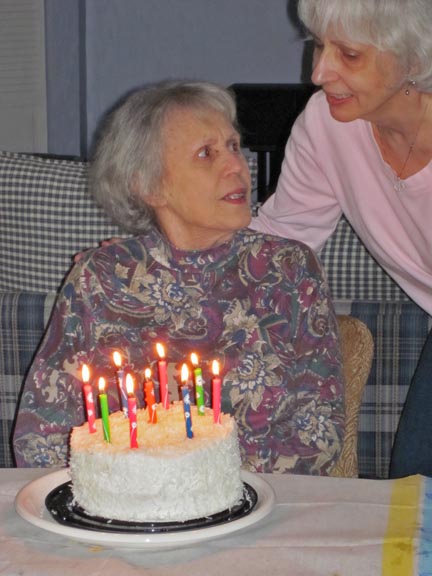 Here my memory fades. I was so fascinated by how animated she was that I half listened to what she was saying.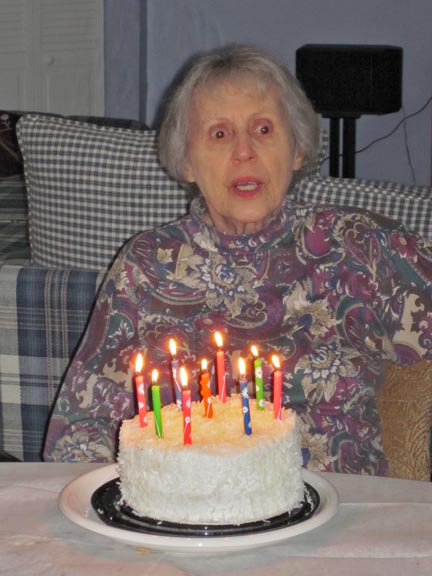 Knowing her, I'm sure she made some comments about her other kids.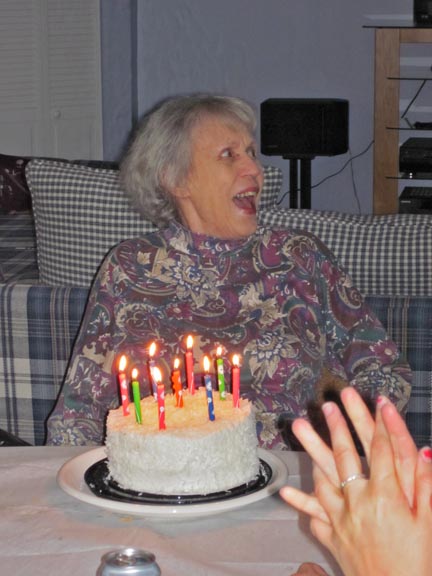 And I'm sure she brought up her grandkids.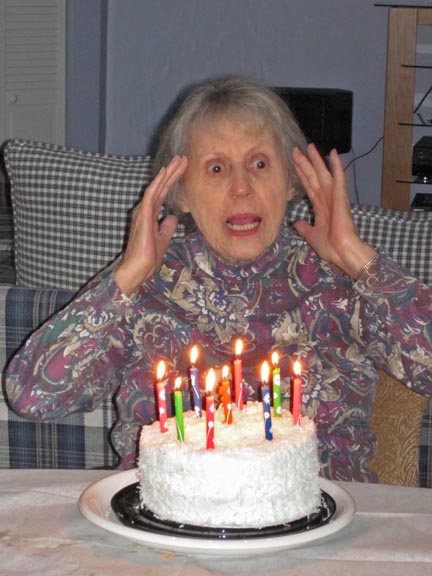 There was even a moment of her being dead serious.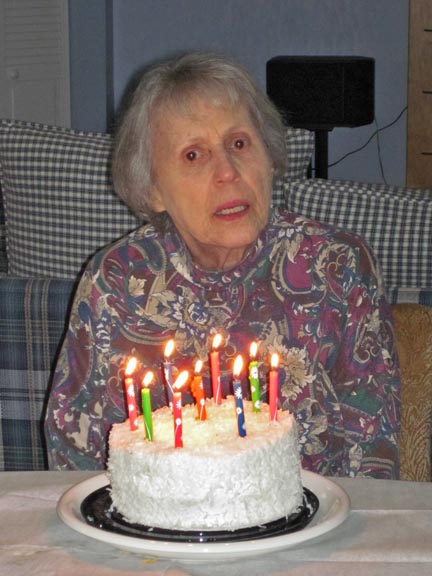 Part of me wishes I had recorded this with video, but having just the images lets me make up what ever I want.
She wrapped things up by saying that she hopes to make it to her 80th birthday and that she hopes we'll all be together again to celebrate it.
"But then" she said, "ya never know."
"Shit happens."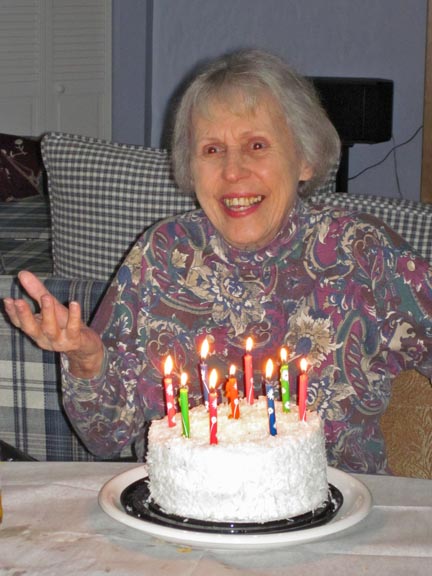 And she blew out the candles.
_