The last couple of weeks of fishing on the Fox River have been nothing but a huge disappointment. There have been some nice days…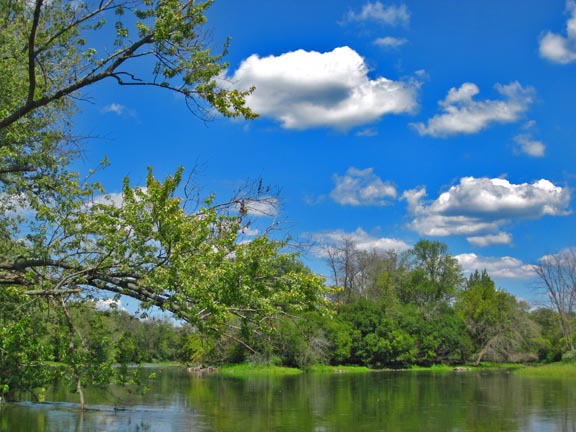 But even those have gone almost fishless. Most of the days I've been getting out have been mornings, which I hate, so I blamed those. Then I went out one evening, the result was the same.
So now I'm blaming the low water and the weeds.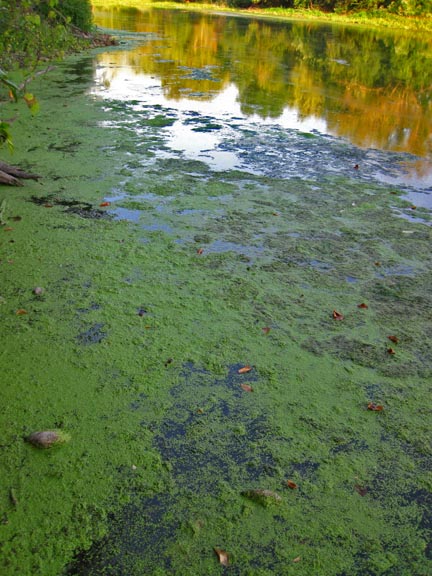 The heat is pretty much over, but the damage has been done. This is what happens on a river during a drought year when the water is low and short sighted, narrow minded people are allowed to have input on whether or not useless dams should be removed. Massive algae blooms and green water.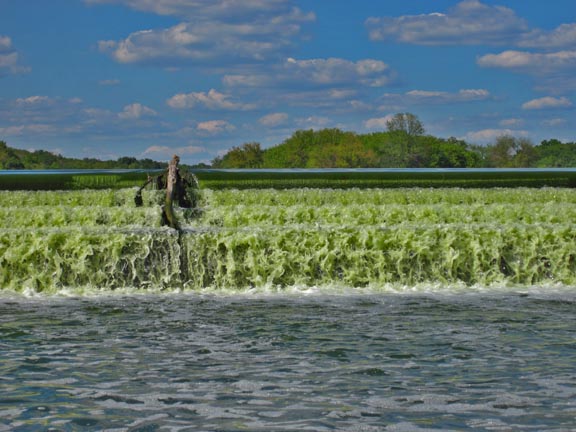 The sunsets are still beautiful though even if the fish are gone and you have to put up with massive mats of weeds covering the river.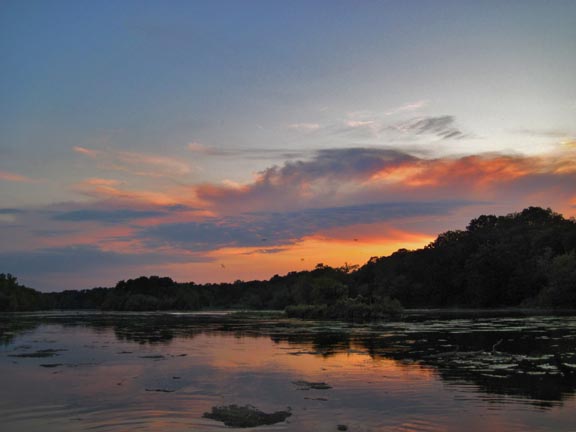 The creeks have even taken a hit with low levels and the fish disappearing from the upper reaches, but by accident I discovered huge amounts of fish at the mouths and up the creeks for a mile or two. I initially hesitated in targeting these fish because of the conditions, but then I realized nobody else was fishing them, and if they were, they were using all the wrong things and not catching anything.
What else would explain catching 18 fish one day, 34 the next, missing twice that many and seeing hundreds more disinterested fish swimming around.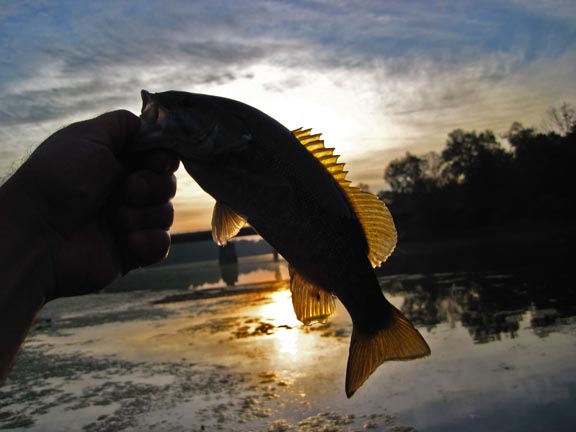 Though I only target smallies, the occasional bycatch of other species isn't bad. From one fast deep stretch, even at this low water I hesitate walking through it, a lure drifted around got nailed. I considered keeping it for dinner, but decided to wait for cooler weather when they'll taste even better.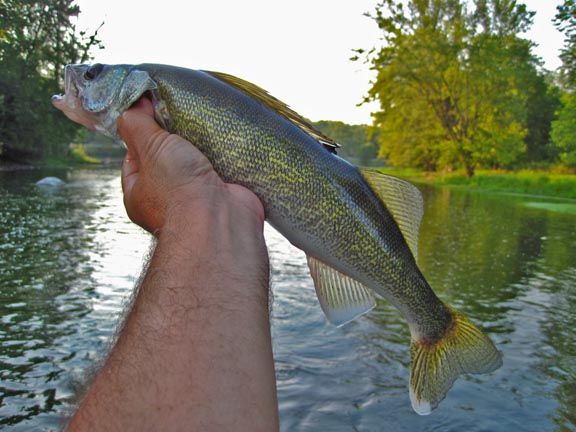 A tiny island in the middle of the river is anchored by one lone tree. Around it grow flowers. In the morning light, they shine nicely.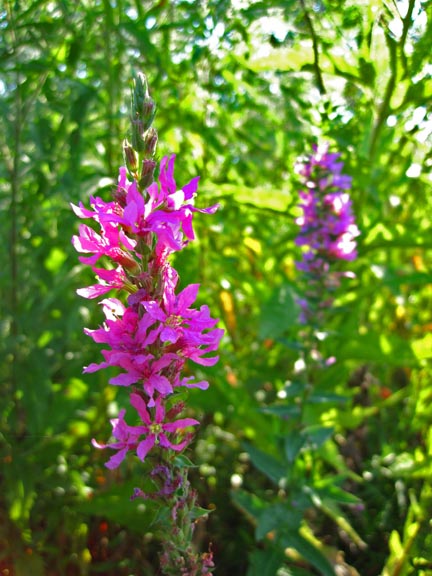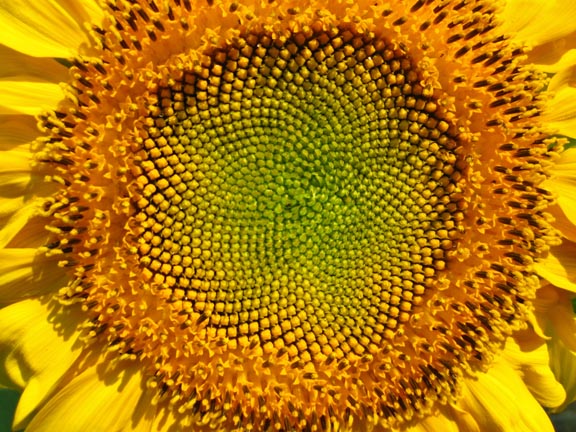 This morning I was up before the sun rose, stalking down a little creek, catching smallies from 4 inches to… who knows, I don't measure fish anymore. But when they hit in less than a foot of water and have no where to go, they're all just plain fun.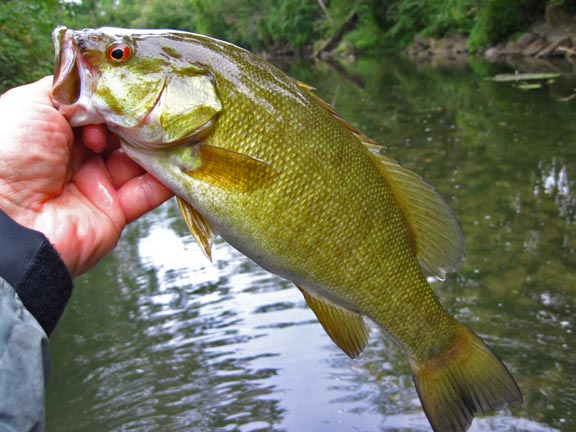 A rock bass, green sunfish landed and even a carp that thought it would join the fun till I pulled the lure away from him. No carp for me thank you.
Even the smallies' lowlife cousin was hitting.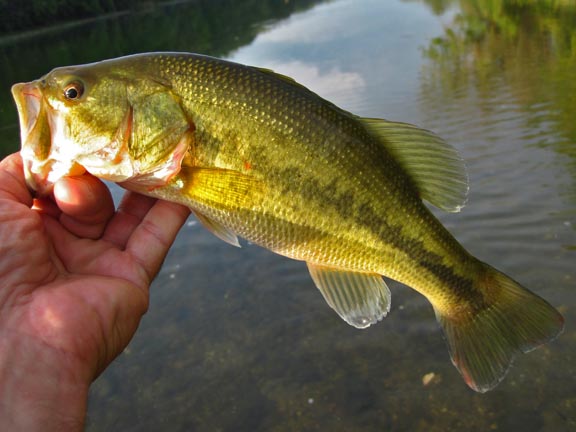 And then there was this poor thing. I like catching flathead cats. They hit hard like this one did. They put up a decent fight and test the limits of your gear. While I was reeling it in, something looked odd. From the back, everything is normal enough.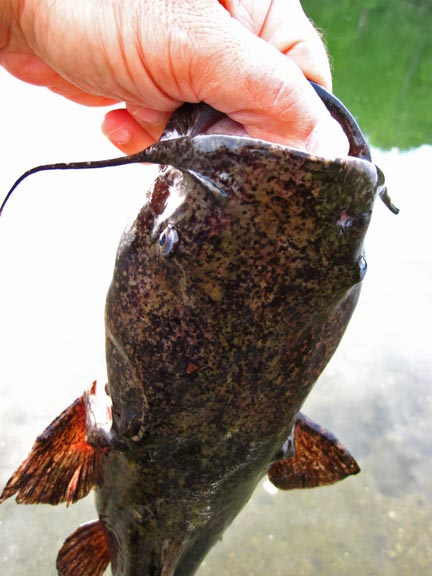 When I got it out of the water and was looking it over I know I said out loud… What the fuck? What the hell happened to you?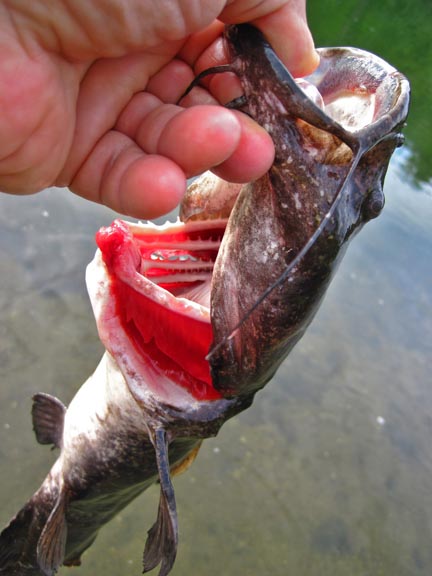 I've pulled fish out of the water that have had some pretty serious injuries and scars, but this was a first. I imagine it's going to starve to death, nothing goes down it's gullet. In it's mouth and back out again.
It's been slowly raining for a good six hours now. According to the radar, it's probably going to keep raining for another six hours. It's coming down a bit harder. It's been raining more even further north. All good for the river. Maybe it won't flow green anymore and the mats of weeds and algae will disappear.
It's the time of year for 50 to 100 fish days on the river. It should have started already. I'll chalk it up to the lack of rain and hope that the disappointing days are over.
I'll know in the next few days…