My wife has been making fun of me for over a week, my anticipation of the arrival of the Fall River Fly Rod has apparently got a bit annoying.
It showed up today.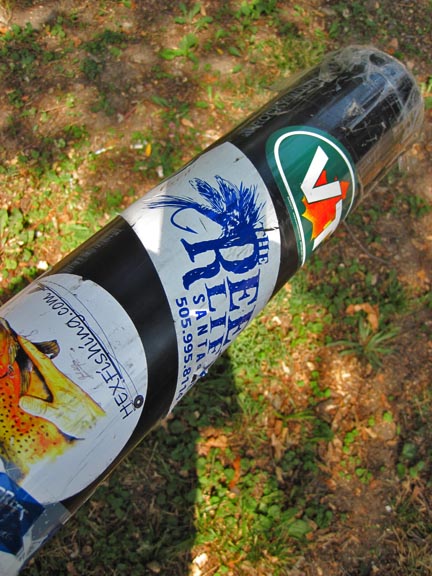 The shipping container is looking well worn.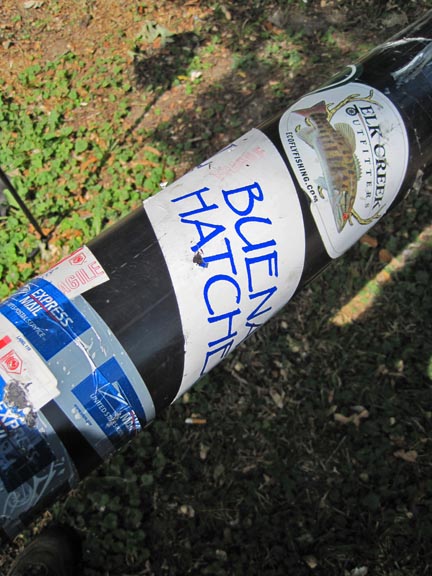 And well marked.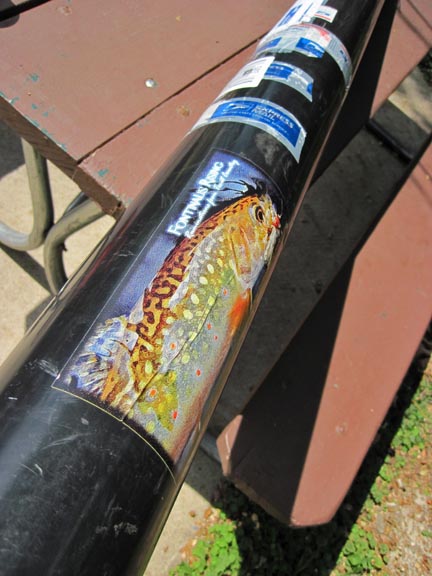 Today is take it out of the shipping tube and play with it day. Read what others have been writing in the journal. Take it out on the lawn and wave it around. Take some pictures. Maybe I'll try to catch a squirrel on a peanut…
It's supposed to approach 100 degrees today with violent storms now out over the Mississippi River, heading this way.
I don't see any point in ruining what will be an interesting next 10 days by getting hit by lightning on the first of them.
The next 10 days are going to be gorgeous out. Every day a few hours will be spent fishing this rod.
Let the fun begin.
I borrowed this from one of Quill Gordon's reviews of the Fall River Fly Rod because I couldn't think of a better way to put it… Thanks Quill.
The Outdoor Blogger Network teamed up with Fall River Rods, Montana Fly Company and RIO Products this spring to put together a rig consisting of an 8ft, 2-piece, 5wt "South Fork" bamboo rod, Madison reel, and double taper, floating line to be fished by 15 far-flung anglers over the course of the season. One of those 15 anglers will own the rod, reel, and line when all is said and done, along with an accompanying journal in which all 15 anglers will record their thoughts and experiences during their time with the rod. With a first season like that, the story of this brand new rod is off to a very good start.