Sadly, not a whole lot with fish.
Which figures, since I have this wonderful bamboo fly rod to play with.
A cold front came through a few days ago and pretty much shut down the fishing. It turned the water considerably cooler and on one creek, it turned it crystal clear.
Of course the fishing will turn back on as soon as I ship the rod off to the next user.
A week earlier the fishing was hot and heavy anywhere I went on the Fox River or any of it's creeks. My trip to a creek proved it to be devoid of smallies except for one.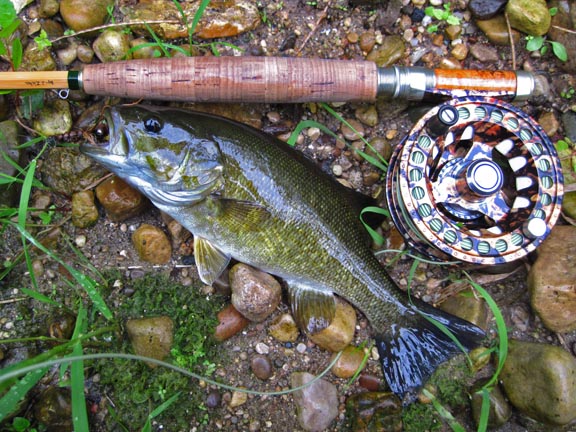 A far cry from the previous week when I stopped counting somewhere around 30 on this same creek.
I was looking forward to another banner day of fishing, the creek is beautiful and it would have been a treat for the fly rod.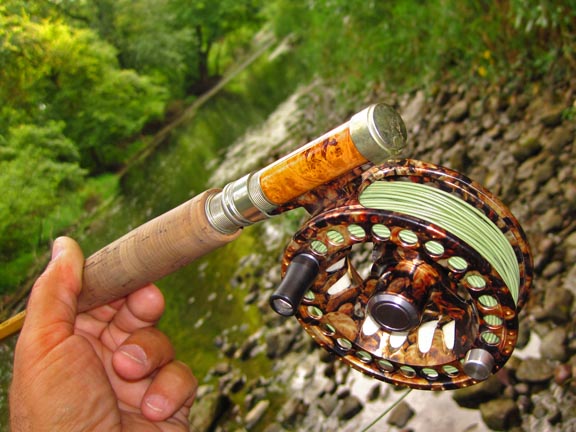 I did get a rock bass to cooperate…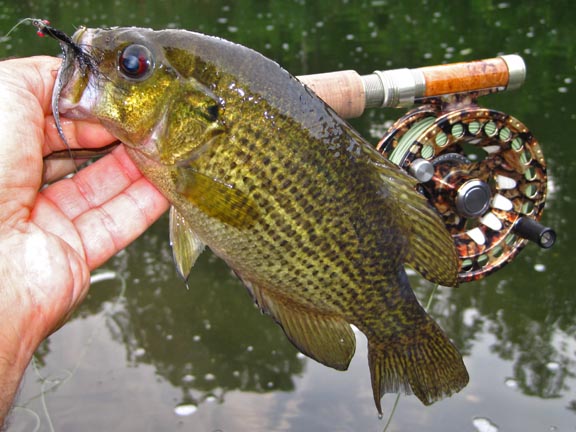 And a handful of crappie were eager to hit.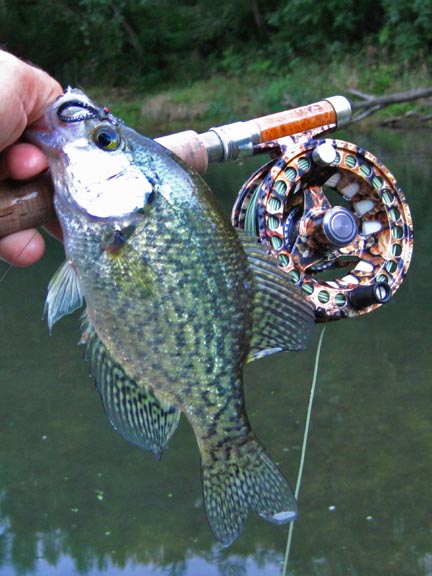 Not what I wanted or expected, but better than getting skunked.
________
I took the time to peruse the journal.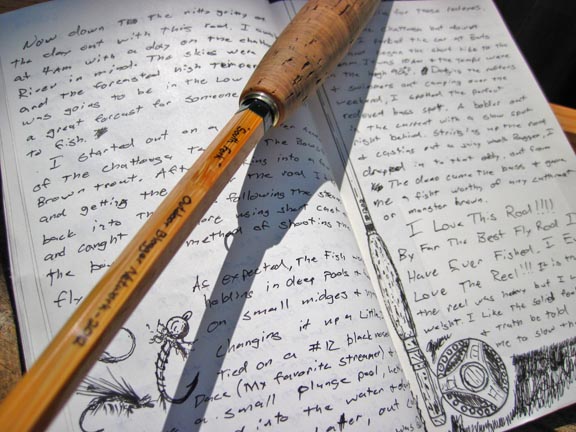 Definitely an enjoyable read with a bit of an artistic flair at times.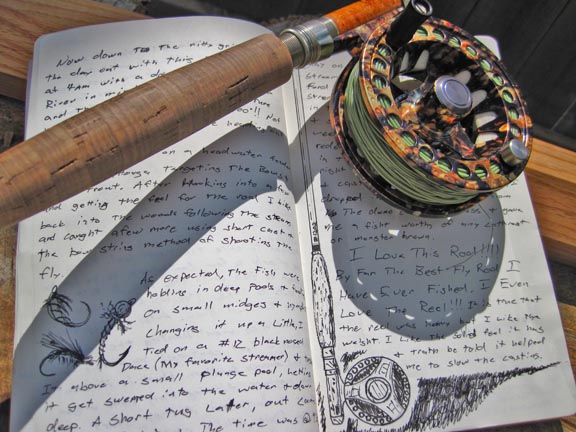 Also played around with the flies in the little traveling fly box.
Do you trout anglers really use such tiny little flies? Even the bluegills around here would scoff at that as an offered meal.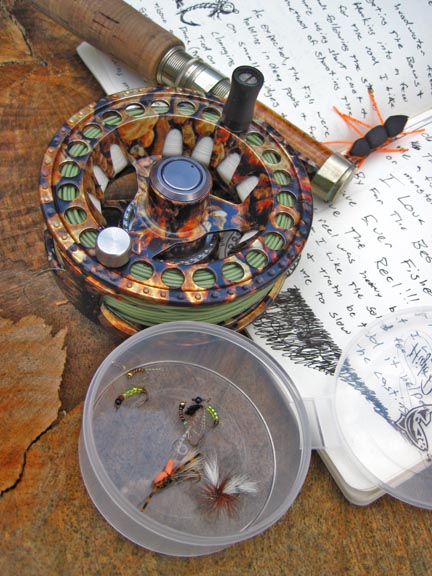 ________
Today was supposed to be a banner day of 20 or more smallies. It's a go to spot, but nobody told me the fish had got up and gone. The bald eagle that floated around the area for a half hour gave me hope, but apparently they know as much about fishing as I do.
Did manage to avoid a skunking…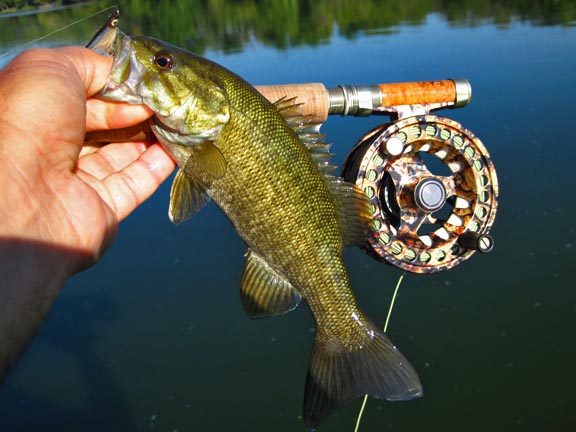 So I hung out near a boulder and tried to get a half way decent shot of the reel and some background. The fish weren't biting, so I had to humor myself somehow.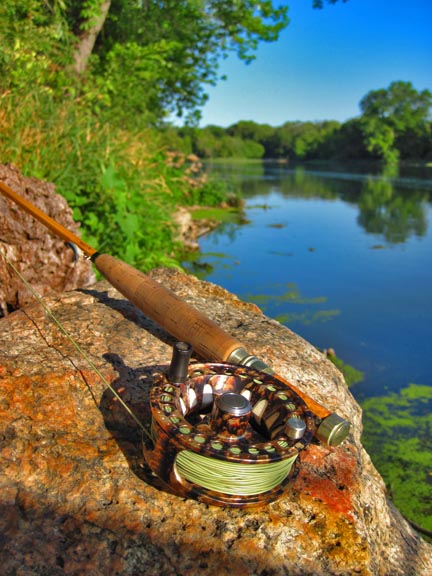 Sunday, the ponds. This is where I salvage the week.
Unless they've all dried up since I was there six or so weeks ago. Hasn't rained much in all that time.
If so, back to my initial plan…
Tying on a peanut and going for my wife's trained squirrels out in the front yard.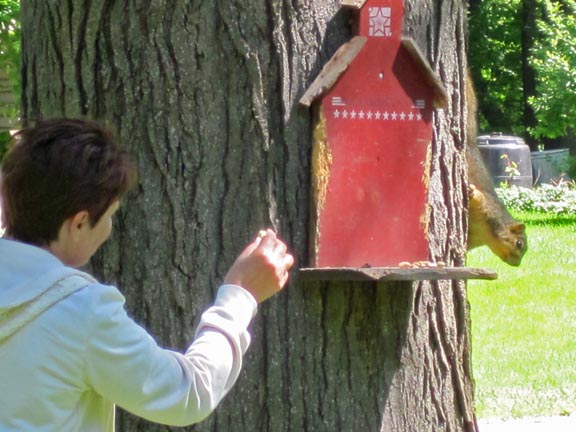 ________
The Outdoor Blogger Network teamed up with Fall River Flyrods, Montana Fly Company and RIO Products this spring to put together a rig consisting of an 8ft, 2-piece, 5wt "South Fork" bamboo rod, Madison reel, and double taper, floating line to be fished by 15 far-flung anglers over the course of the season. One of those 15 anglers will own the rod, reel, and line when all is said and done, along with an accompanying journal in which all 15 anglers will record their thoughts and experiences during their time with the rod. With a first season like that, the story of this brand new rod is off to a very good start.