The sun is lower in the sky every day, the days are getting shorter and we've had a few frosts out my way. The trees are starting to respond accordingly.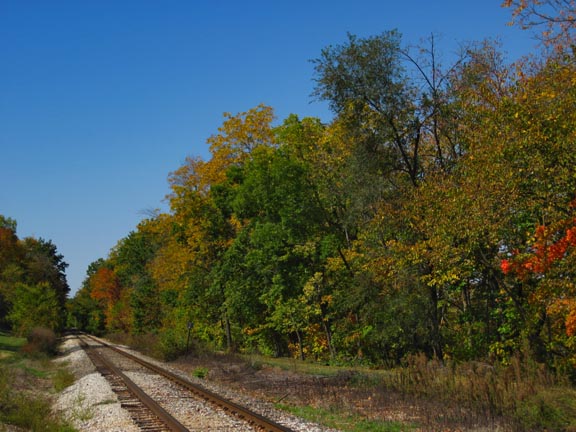 Some leaves have changed while others around them can't be bothered.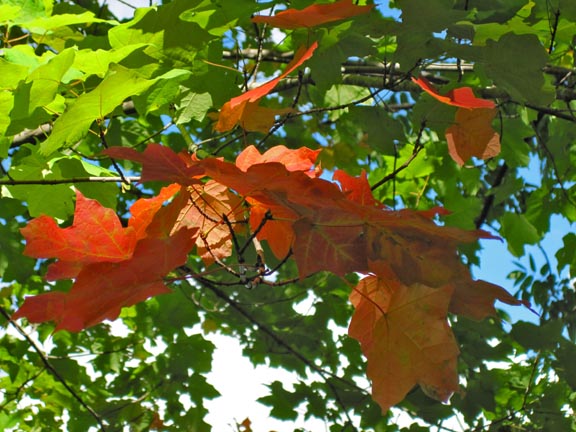 The low angle of the light streaks through the trees. I liken it to stained glass. It will only get better as more yellow, orange and red appears.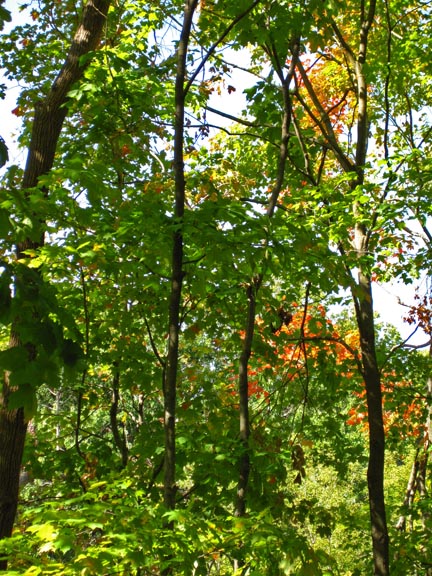 There doesn't seem to be any pattern to why some will have already turned bright red while the rest refuse to give up the green.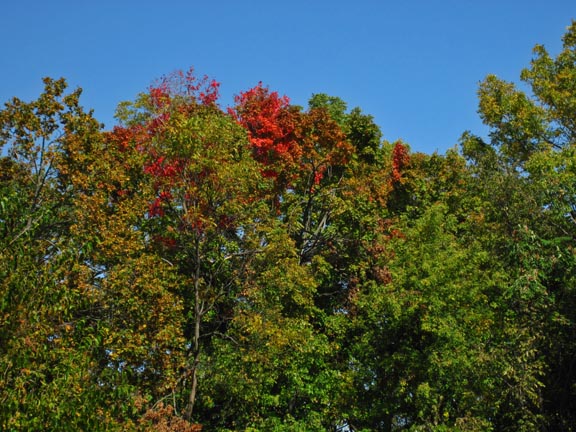 Around the corner from my house, one lone tree was in a hurry.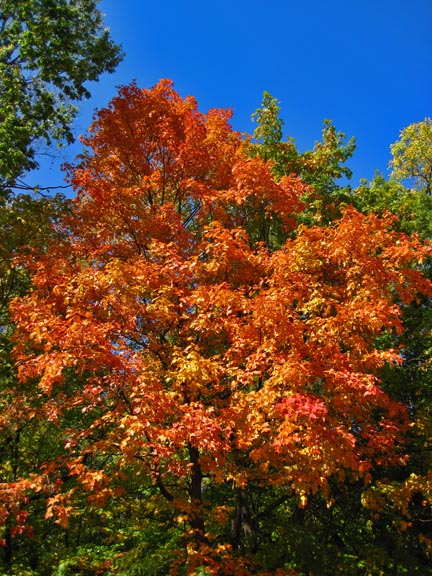 Not far from me is what I guess could be considered a prairie. While out at sunset the other day, I didn't expect this.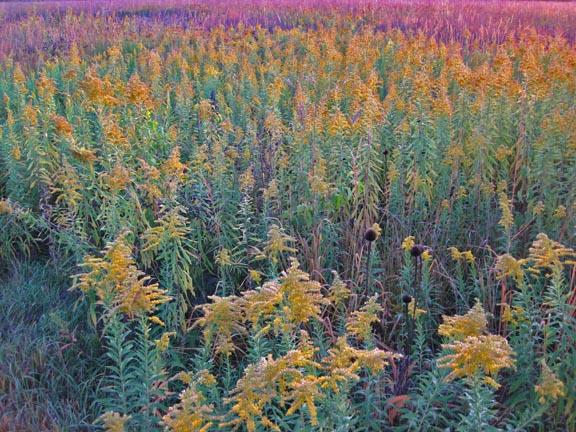 From this prairie you can plan a route all the way to the Mississippi River, probably all the way into Iowa somewhere and never drive through a town of more than a thousand people. Out that way fields are being harvested. Corn and soy beans no doubt. You can feel the dust in the air and the dust does this to the sunsets.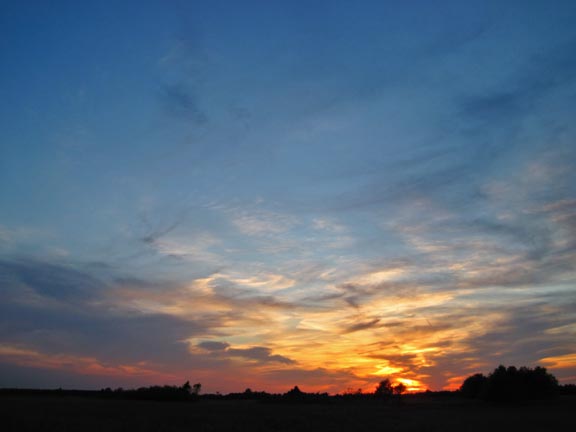 In with the trees are more leaves that have turned bright red.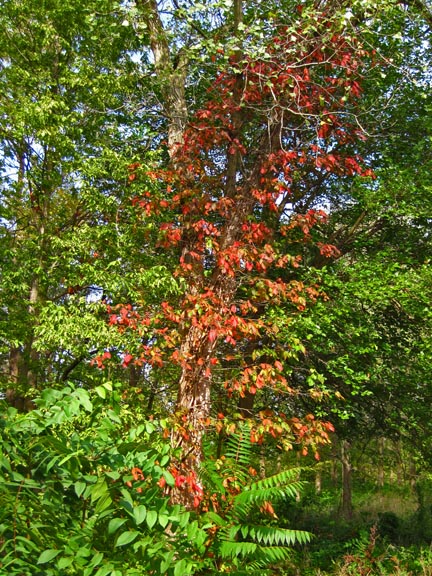 Stunningly beautiful the way they stand out against the green. The type of leaves you want to gather and bring home. Arrange in a vase with other leaves and maybe place them on the dining room table or kitchen counter. Liven up a room a bit.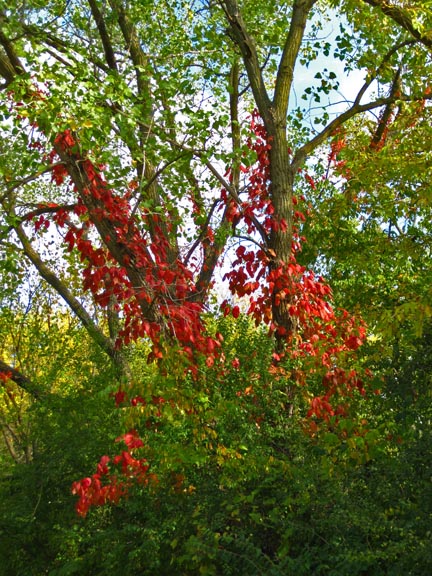 There's only one problem with these leaves. Gathering them would be a decision you would live to regret…