To play catch up, you can read the past progress reports here.
____________
This post is going to be a work in progress for the next few days. It is loaded with before, during and after photos that I wanted to get up here while the Flood of 2013 is still fresh in everybody's heads. I have a jumble of words running around in my head and having this to look at will help me sort it all out. More will be added every day, images will appear and disappear and their order will be changed, but eventually I'll get this done the way I like.
Comments are shut off for now. I'll probably delete this and repost it as new when I'm satisfied with it. I don't know how to move comments and if any are made, I don't want to lose them. So, bear with me.
For those that have been following along, keep in mind how I've been lambasting the stupidity of the riffles that have been installed. They are what's causing part of the whitewater effect, which some will view as a good thing, but they are also the cause of some of the problems.
____________
With this Blackberry Creek Dam Removal Update I am unofficially announcing the opening of the NEW Yorkville Whitewater Park.
It's so new that I'm not sure the City of Yorkville is even aware of it yet.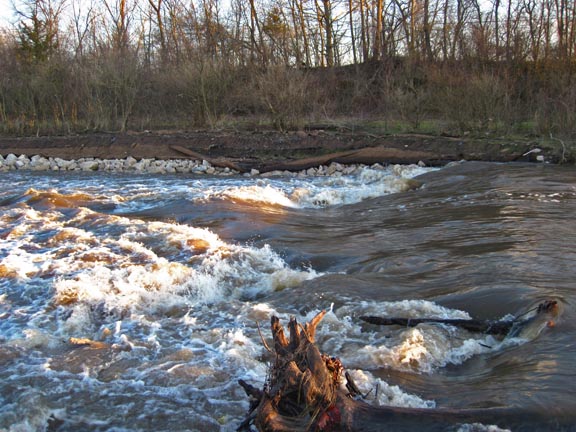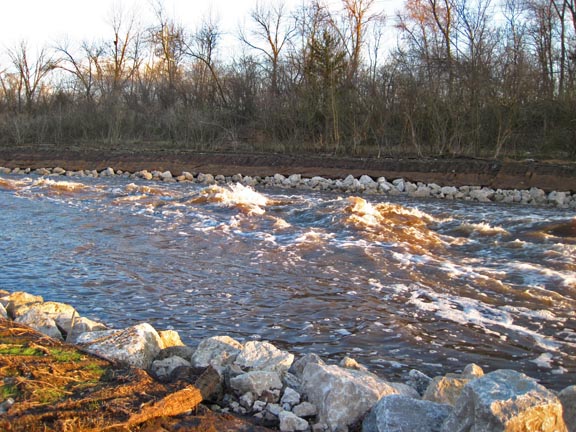 Looks inviting, doesn't it?