It's only the first week of February and we have had an unusually mild winter, but it is even more unusual to see the daffodils and a few stray gladiolas already poking their heads above ground.
They are jumping the gun.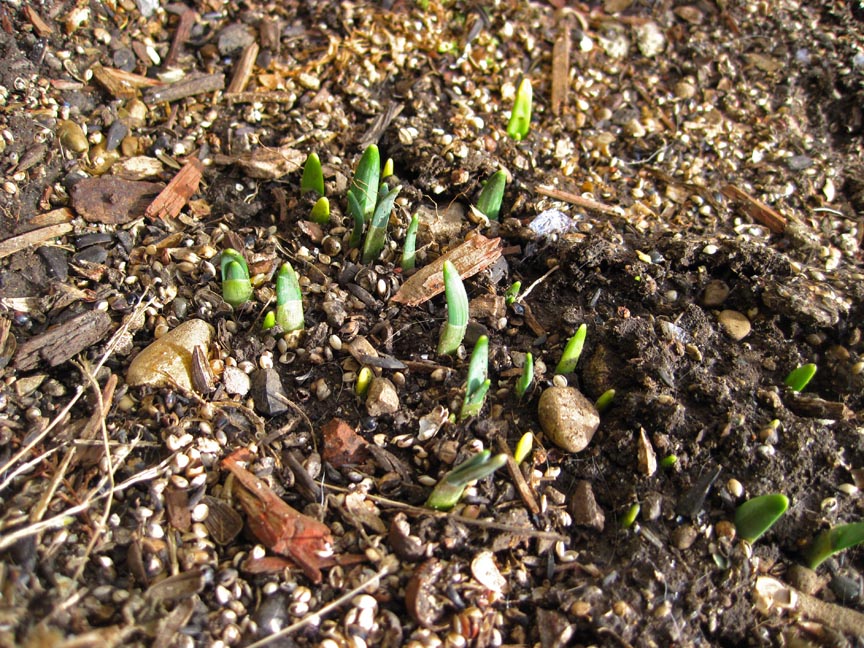 Normally this time of year the ground is frozen solid, there's at least a six inch cover of snow and along the parking area is a wall of snow three to four feet high that doesn't melt off till April.
This year there is nothing.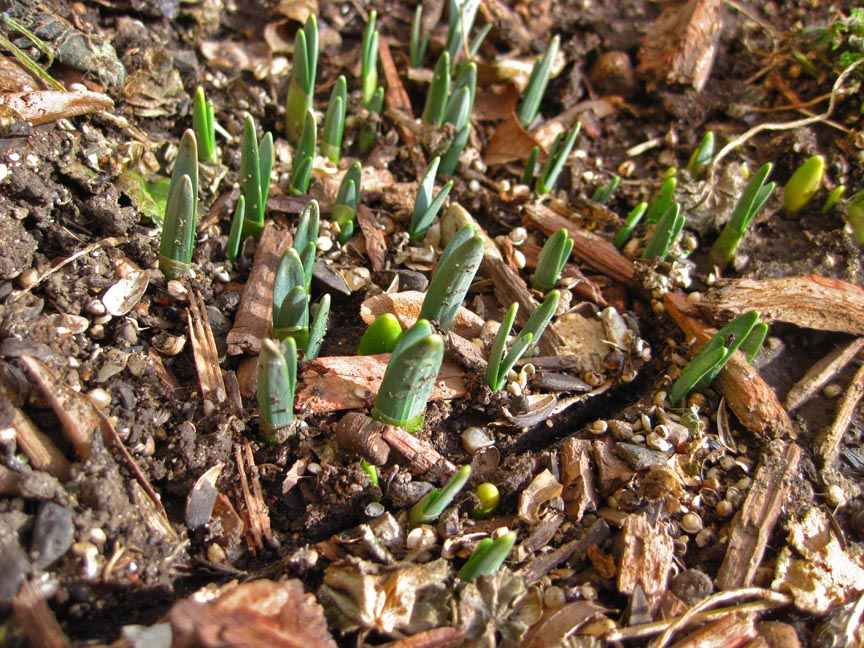 The first week of February I usually don't even go looking for sprouts. March 1st is more toward normal, but bird feeders needed to be checked and there they were, sprouting already.
This corner is protected from the north and west, the prevailing directions of our cold winter winds and in the mornings the sun, when it appears, beats down on this spot and reflects off the house walls. It's the only small section of the yard that stays snow free through the winter.
I could see why they're jumping the gun. Yesterday it was 45 degrees out and this morning when I found them it was 41. Not normal for the first week of February around here.
They are in for a rude awakening though.
The next 7 days shows a few days with highs of 18 and lows of 6, but a little further out we're back into the 40's again. Almost spring like. And it will still be February.
The first week of February and already a false spring. I'll take it along with the unusually mild winter we've had.
As the wife said, "this is why we need to move south, imagine it like this every winter."
I can imagine that.
And I can also start planning for that to happen.