I walked into the kitchen. The wife was cooking… what the hell are you doing?
"I'm cooking up hot dogs for me and mom."
(Insert laughing here).
I can see that, you've got a hot dog on a fork and are cooking it on a burner on the stove.
(More laughing).
"Of course, I do this all the time."
(Still more laughing).
No you don't. We've been together for nearly 9 years and I've never seen you do this.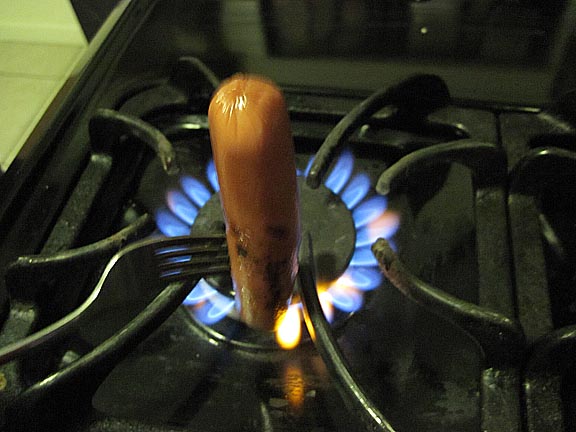 (Still more. Besides the low light, the images suck cause it was hard to hold the camera still).
"I do this all the time when you're not fucking home so I don't have to put up with your laughing and standing here taking pictures."
Seriously, did you think I'd respond any other way.
"Didn't your mom do this for you?" I could hear mom chuckling in the living room.
Uh, no.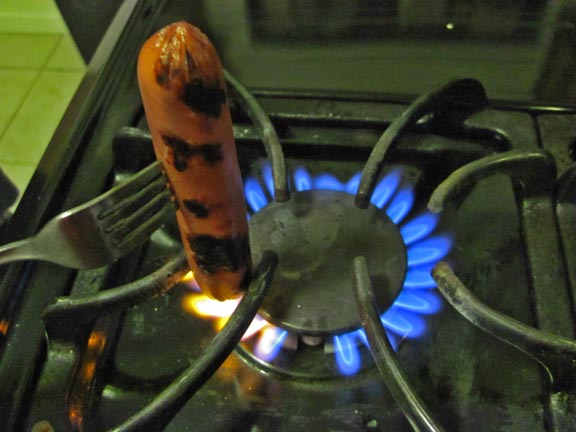 "I'll bet your mom made up those hideous boiled things."
Well, yeah…
"Damn Polacks boil everything to death."
Hillbilly.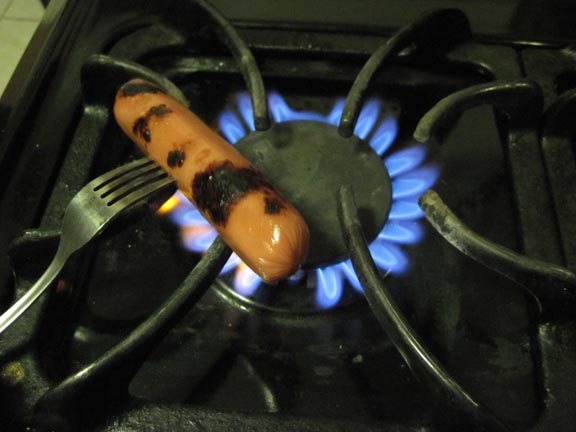 She finished cooking the dog and thrust the charred thing within inches of my nose.
"See, just like cooking it on a fire while out camping. Smells the same and just about tastes the same. Got anything to say about that?"
No, I'm pretty much speechless. (Cause I was laughing too hard).
"That's gotta be a bitch for you, you always got something to say. Damn Polack."
Hillbilly…