It's trying to be spring out there, but March has been going back and forth from normal to above normal and the above normal never sticks around long enough to get things sprouting faster. Hell, we had snow the other day and a number of mornings where I'm still scraping some pretty thick frost off the windshield.
Needed a walk out in the woods today. I'm horribly out of shape it seems.
If you look, a slight green is starting to show up. On some short plants, grasses poking out from beneath the leaf cover, skunk cabbage and if you look real hard you find the occasional tiny flowers.
Still not a lot and still no fungus amongus.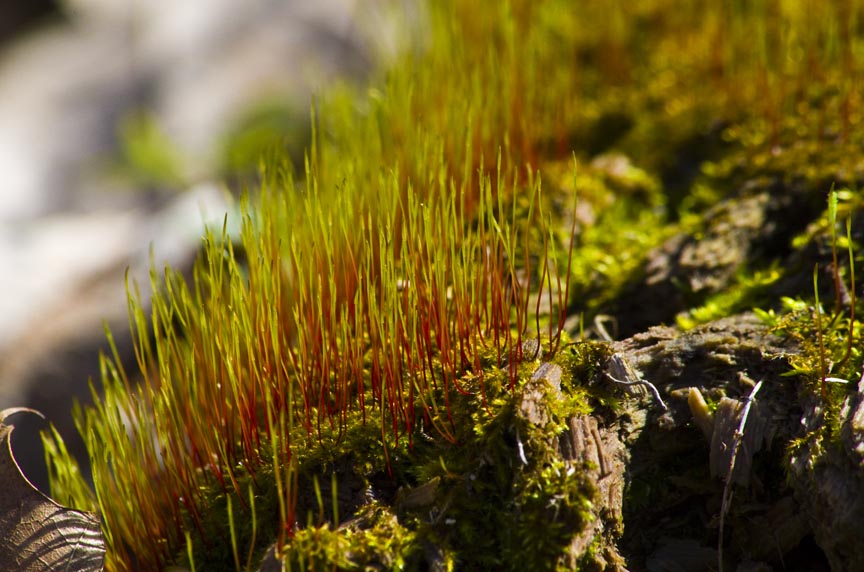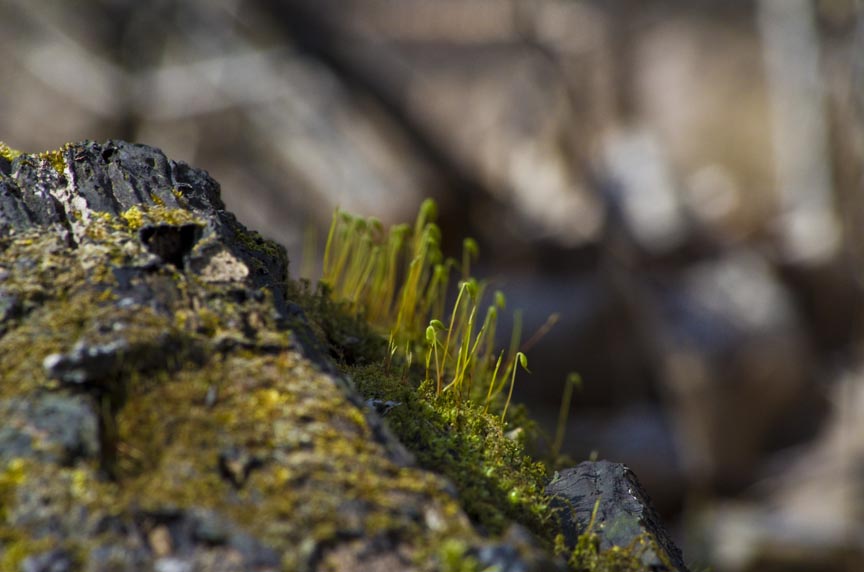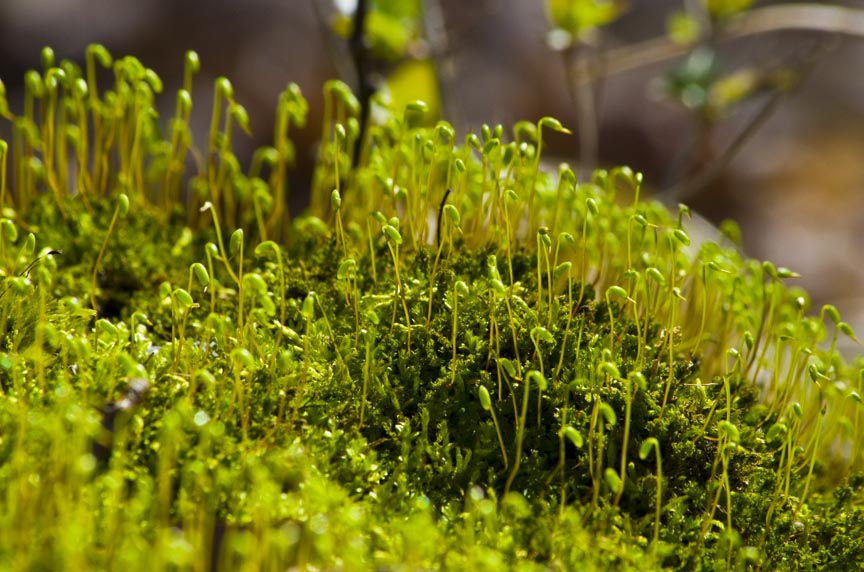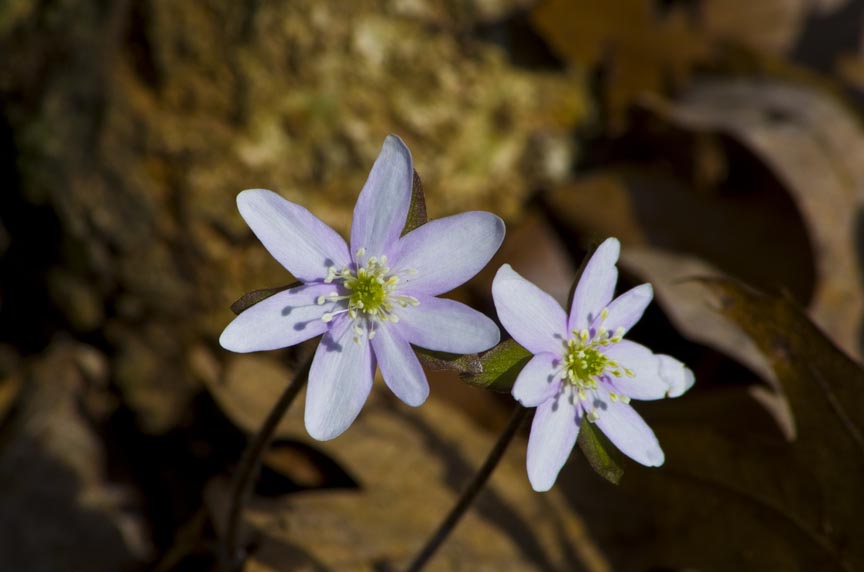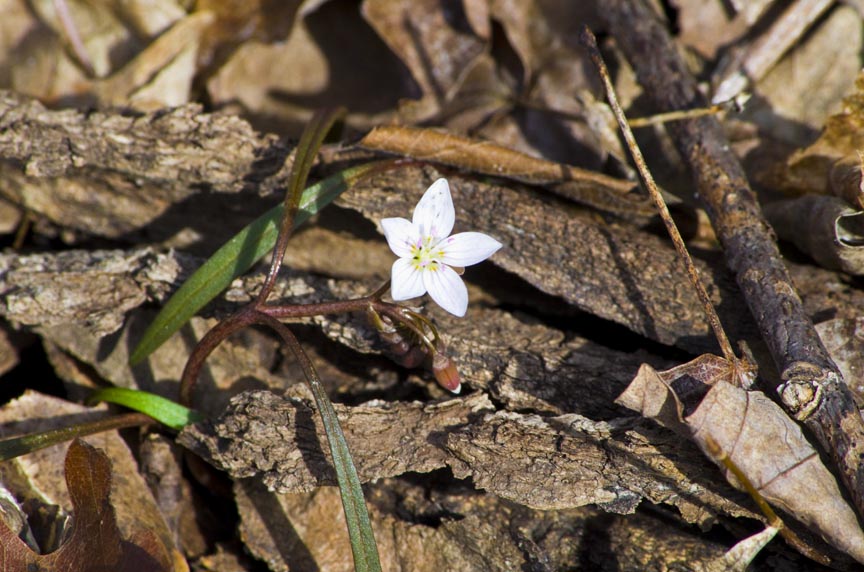 The following gallery has nothing to do with spring, I just liked the way they looked.
By 3PM mostly cloudy skies had settled in. I wandered over to the edge of a wide heavily wooded ravine that has a tiny creek running through it and sat down on a log to finish a cigar.
Not far away I could hear the "wuk" of a pileated woodpecker, but never did spot it.
Directly in front of me a few small birds were going from tree to tree. They would start at the bottom of each tree and hop up the tree looking for bugs to eat.
And that was it. Nothing else was moving, no other sounds were heard. Dead silent.
I imagined having a house here on this high point overlooking the ravine. No neighbors, just quiet and woods and a small little creek.
Human interaction, whether one on one or one on many, is highly over rated. I imagine if I got to live in a place like this I would rarely seek it out.
The plan was to stay out till sunset, but the clouds weren't cooperating and by 4PM I was back home.
The wife that had no plans for making dinner because she wasn't feeling well made a nice little dinner and I was glad to be home. While washing the dishes in front of the west facing window I noticed the clouds were trying to break up. Of course the wife knew what this meant and at 6PM I headed out the door and made the one mile trip to the other side of the Fox River to a good sunset spot.
While walking down the shore I noticed four widely spread out fishermen. I could tell they were out catfishing by the long casts they were making to nearly the middle of the river. They each had three rods, big back packs full of fishing junk and chairs.
And no fish to be seen.
The furthest fisherman down the line was out with his girlfriend/wife and they shared a chair they brought along. I noticed he was casting as I approached. He was using a plastic bottle wrapped in line. I already knew he didn't speak English, but I asked anyway if he had caught any fish. Everyone seems to know the word fish. He nodded and pointed to the carp on the ground. I showed him my camera and asked if I could take a picture. He grinned and nodded.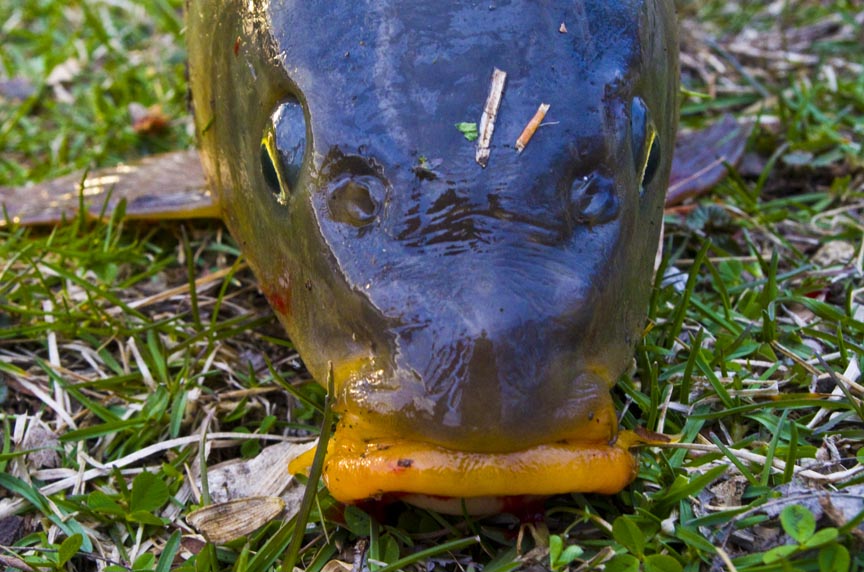 Further down I sat on a log and waited out the sunset. The clouds had continued to break up and it was looking like the makings of a dramatic sunset.
But this spot is odd. There is an actual anomaly called the Fox Valley Effect and I won't bore you with the details. Straight west there is almost like a bowl in the terrain. It does odd things to the weather patterns, but the primary thing it does is break up storms as they approach the Fox Valley.
As I waited out the sunset, as usual there were thick clouds to the north and south of me up and down the river, but directly in front of me the clouds were disappearing quickly. I've seen this happen here numerous times.
I waited it out anyway and even though the light show was a bit more subdued than what I had hoped for, it was still worth the wait.