Your Membership has Expired
Did you get my message? It's time to renew your TU membership. With your support, TU will continue working tirelessly to protect, reconnect, restore and sustain America's trout and salmon habitat. Make your $35 contribution today and you'll receive a new TU car decal and $30 off your next purchase of $100 or more at Orvis.com.
Oh, I got the message.
This one along with the other 20 or so I've got in the last two months through both snail mail and email.
No, I will not be renewing my membership. The primary reason being that there are no trout in Illinois and I don't travel to try to catch them. I did make an effort to pursue trout over a decade ago in a couple of trips to Wisconsin. I quickly learned that the pursuit of trout bores me to tears.
But I kept renewing my membership.
Over the years I like to think I've done quite a bit to protect, reconnect and restore some of the rivers and creeks here in the northeast corner of Illinois. Why not support a group that is attempting to do that nationwide, if not worldwide.
Then a few years ago my interest in anything outside of my limited world here in the Fox Valley began to wane. I'm now officially not a member of anything. No groups, no clubs, no organizations. No more board seats for local organizations. Over the last two years I've let my guiding service die. No more fishing classes and just last year I turned down a handful of opportunities to speak to groups or clubs about fishing.
This self imposed isolation is twofold.
First, my spare time has become very limited and what little I have is extremely precious to me.
Second, I put this at the end of a recent post:
And with this, I am done with my Blackberry Creek Dam Removal Updates.

There will be no more.

I'm sure I will go fishing on the creek come March, I'm sure I'll catch some fish, I'm sure I'll take some pictures and I'm sure I'll write something up about the fishing trip.

But I will no longer mention the creek by name. There will be no recognizable photos of the creek posted. As far as anyone else is concerned, it's just another one of the seven or so creeks I fish that happen to feed into the Fox River.

This is going to be done for purely selfish reasons.

The interest level in fishing the Fox River and it's creeks, at least in the areas I like to fish, has dropped off considerably over the past eight years.

I run into practically no one while out there fishing.

And I want to keep it that way.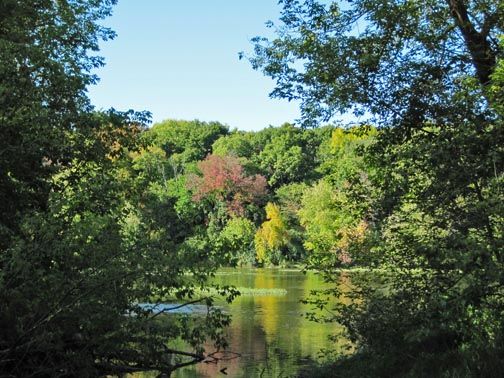 I was going to expand on this a bit, it's all in my head, but I'm going to leave it there.
I think that pretty much explains everything.
I will give it to you though TU, you almost had me. You almost had me renew my subscription and it wasn't anything you did directly.
In a recent issue of Gray's Sporting Journal, there was a photo essay. A couple of guys in Minnesota that went out trout fishing in the middle of winter on a small stream and they were using light spinning gear.
I don't recall any derogatory remarks about their choice of equipment. A shot was included of a small floating Rapala. More shots of a beautiful little stream being walked by a couple of guys, with spinning gear. Mention was made of numerous trout caught.
There was even a shot of one of them lighting up what appeared to be a damn fine cigar.
I thought, there's hope for these trout guys yet!
But it didn't work. It didn't win me over.
Instead, this year I'll be out somewhere in the Fox Valley in pursuit of smallmouth bass during one of my 70 or so fishing trips. With spinning gear. Only, if anyone bothers to read what I'll be writing, you'll know I'm in the Fox Valley somewhere, but where?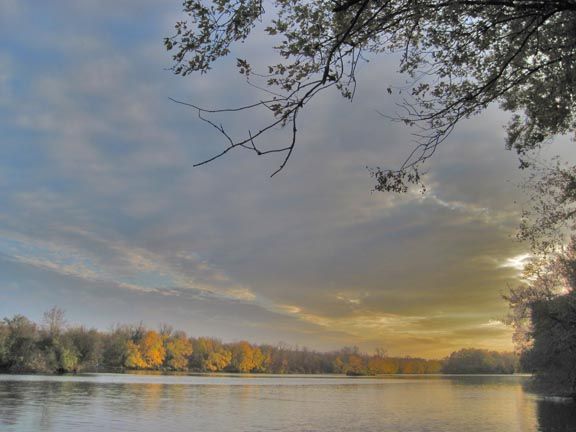 You won't even realize I'm out there fishing and observing and extolling the virtues of my surroundings and I don't even have a fly rod in my hand. It's an inefficient tool for accomplishing a simple goal, to catch a fish, so why bother with it and why even bother mentioning what's being used?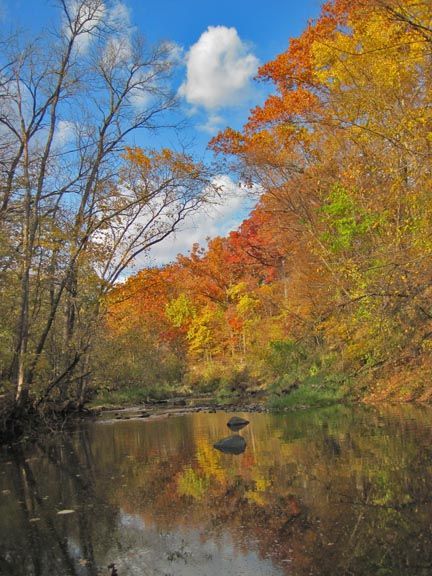 As a tip of my hat to the world of trout though, I just might include some shots of me lighting up a…
Who am I kidding, I don't smoke damn fine cigars.
As the wife calls them… your little shit sticks.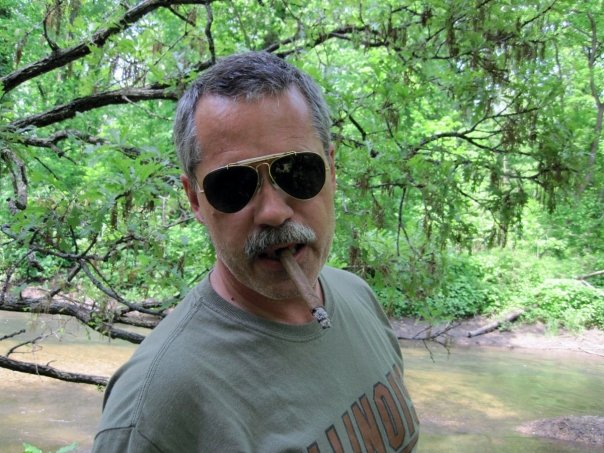 Welcome to my world.