I've always noticed that on cool, damp, drizzly days the bees don't like to move around much.
Rather than busy bees, they tend to be sleepy bees.
Directly out my back door are sunflowers. They've been loaded with bees the last few days.
Today, this first one, has been sitting in the same spot for hours.
It even fell asleep with food all over its head. Pollen must do that to you.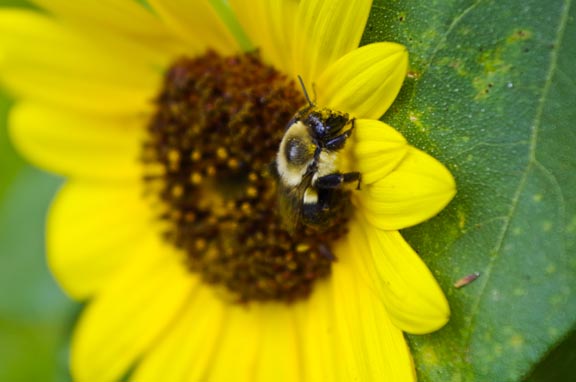 There were two on another flower. The one has had its head jammed down next to the petals for hours.
The other has been doing its best to remain busy as a bee. It slowly goes back and forth on the same small sunflower over and over again. Every now and then it will walk out to the tip of a petal and vibrate the moisture off its wings. Then back to its slow exploration of the sunflower.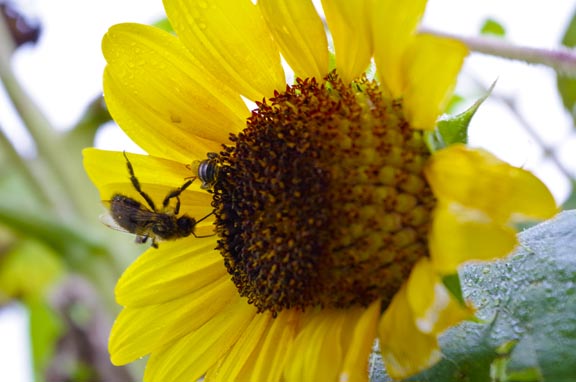 Come to think of it, that's pretty much how my day has gone.