Going out fishing was really an excuse to get out for a hike in the woods.
There was more skim ice on the bird bath Sunday morning, I think that's 4 days in a row and one of those froze it solid.
This has done a pretty good job of stopping the smallie migration up the creeks in it's tracks. Water really cooled down fast. I didn't expect to catch anything inland on one creek and I didn't.
Saved the day on another creek and fishing closer to the mouth. Wound up going 7/1 with one of those being the smallies sluggish cousin.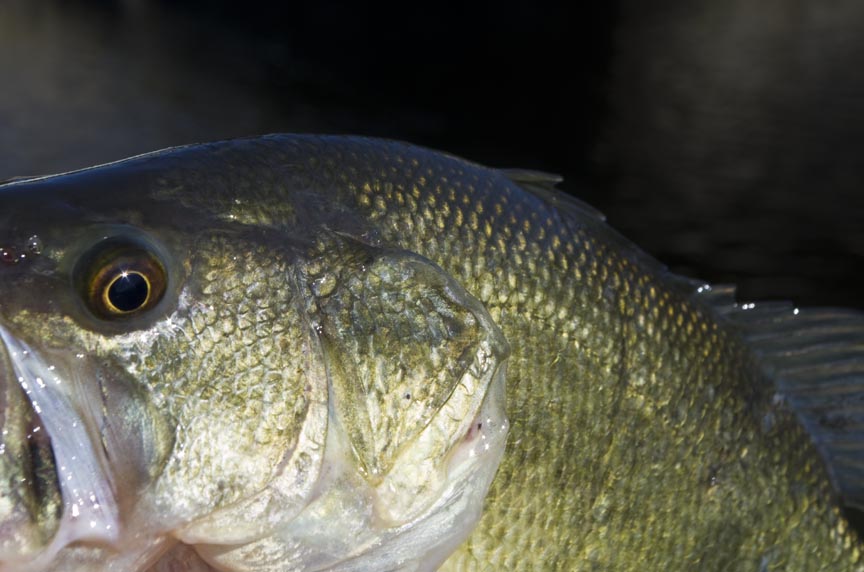 I would probably be pretty good at Tenkara fishing. As it is I find myself fishing with 10 to 12 feet of line out and swinging my usual small lure into little pockets of water. One of the nice things about fishing like this is that smallies of all sizes tend to hit with the same amount of power. You don't know till you set the hook with a sharp snap of the rod what size fish you might have on.
Was doing this in a small spot where I recently pulled out a smallie that was a good 16 inches. With my go to rod still in two pieces, I switched to an older rod that I had retired. This one too once had a fast action tip, but the top six inches was sacrificed to a sliding van door years ago. Now it's a medium action rod and it's been a good three years since I've bothered using it.
Remember, I also only use braided line, no stretch.
So, with 10 to 12 feet of line out I get a hard smallie hit. I set the hook with a sharp snap of the rod and the next thing I see is a smallie about 6 inches long come sailing out of the water, still hooked, and sails over my head, landing in the water behind me, still hooked.
Oops, sorry about that. You hit bigger than you were.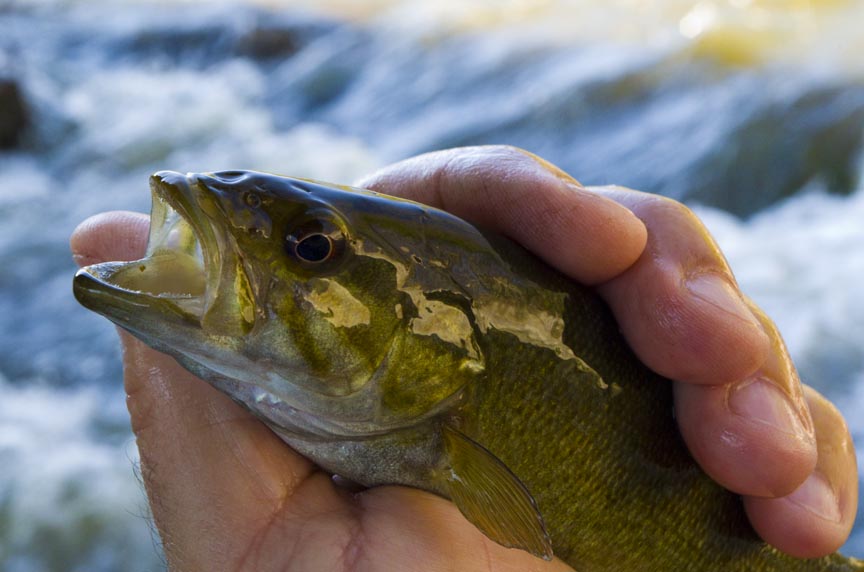 I went inland on the first creek mainly to see if the big flood plain was filled with flowers like usual. A few more days will have them looking better, but I can't get there in a few more days. I thought they didn't look half bad today. Not sure what I'm trying to achieve with the shots in the gallery below, but I'm fascinated by how this flood plain gets covered with these flowers this time of year.
Their presence is fleeting. Barely a two week window of opportunity to see this before the flowers fall off and the plants are eclipsed by the undergrowth.
Came across a lone skunk cabbage plant. I believe it was Mary Anne from Alaska that asked if they smelled like skunk. Since I never bothered finding out all these years, I took off a tip of one of the leaves and inhaled deeply.
Smells like earth, but also has a distinct skunk like smell to it, but without the gagging produced by a hefty whiff of skunk.
Also checked out the one spot where I know morels grow. No morels yet, but all around the same area quite a few other mushrooms were starting to poke their heads out from under the leaf clutter.
Had two more mornings of skim ice and frost since Sunday. Getting a little tired of that. Evenings are supposed to start warming up soon and that's what will finally get the smallies moving up the creeks.
Guess I'll have to go Wednesday after work to find out.