I gave up on morel hunting this year.
For over a decade while out creek hopping and wandering through the woods in the spring, I scoured the woods looking for morels. Everything I ever read about them or heard others talk about them told me that they should be where I'm wandering.
It never happened. I never found a morel.
So I gave up this year.
A couple of weeks ago I even made the crack that now, of course, I'll find one.
Of course, that's what happened.
The first one I nearly stepped on in an area where I would never have purposely looked for them.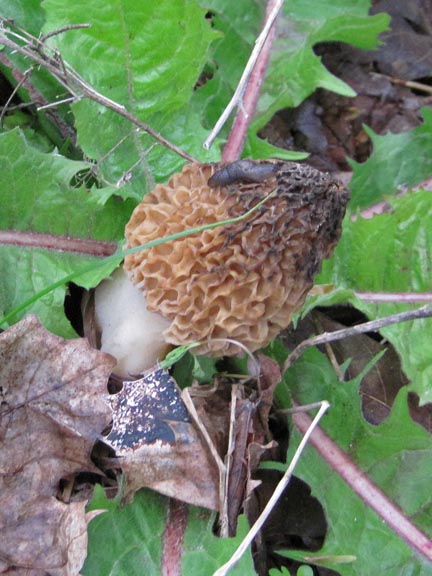 Not five minutes later I glance at the base of a tree I'm walking past and see more.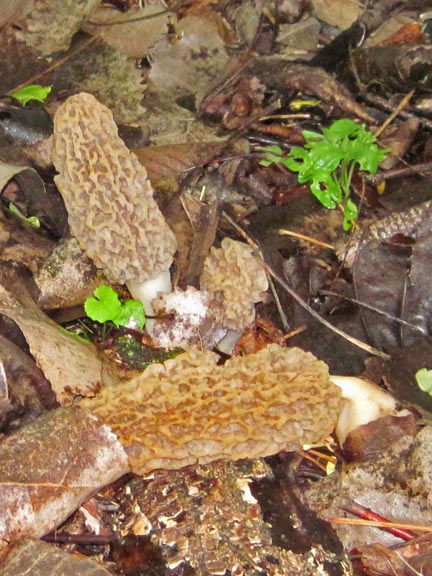 I mean, really, what are the chances of this happening.
All those years of wandering around, walking around hundreds of trees in ever widening circles and never finding a thing.
If I knew finding them would be this easy, I would have given up looking for them years ago.