When I walked out the door I had every intention of going out to a couple of creeks to start testing the water.
Got to the first creek to find a couple of cars parked there. Wandered onto the abandoned bridge to survey the water. Unlike the river it was in perfect condition; crystal clear, excellent level, but devoid of life. Not a thing seen in the water.
One of the anglers came back and we struck up a conversation. He saw and caught nothing and then asked my name. Winds up he reads here and he recognized me, not by my stunning good looks, but the cigar.
Not sure that's a good thing.
The other angler shows up, more conversation with nothing to show for fishing efforts.
Two other anglers pull up and get out of their car. One looks familiar and I ask his name. Winds up it's someone I used to run into on the creeks all the time, but it's been a good decade since I saw him last. I mention that to him and say… "I assumed you got married, had kids or were dead."
"Got the first two right at least."
More conversation, then time to move on.
At the next creek I hesitated and went walking around before deciding if I wanted to go fishing. Couple of different bug hatches going on, but like the first creek, not a single thing seen in the water. I stood around mesmerizing myself with flowing water and tried to capture the why of it all.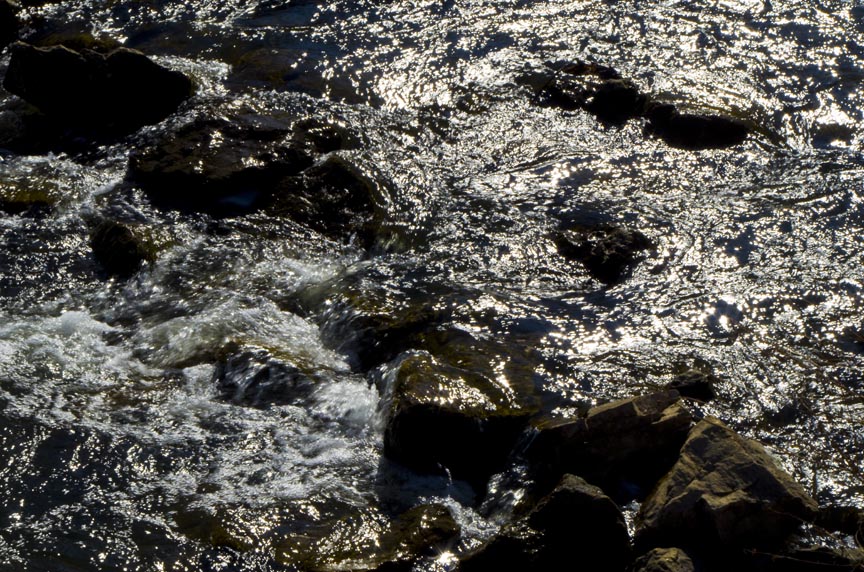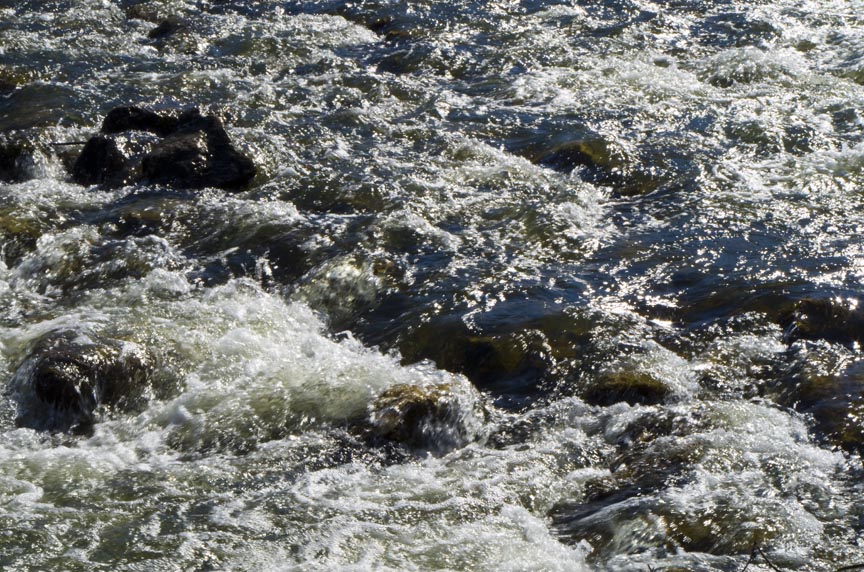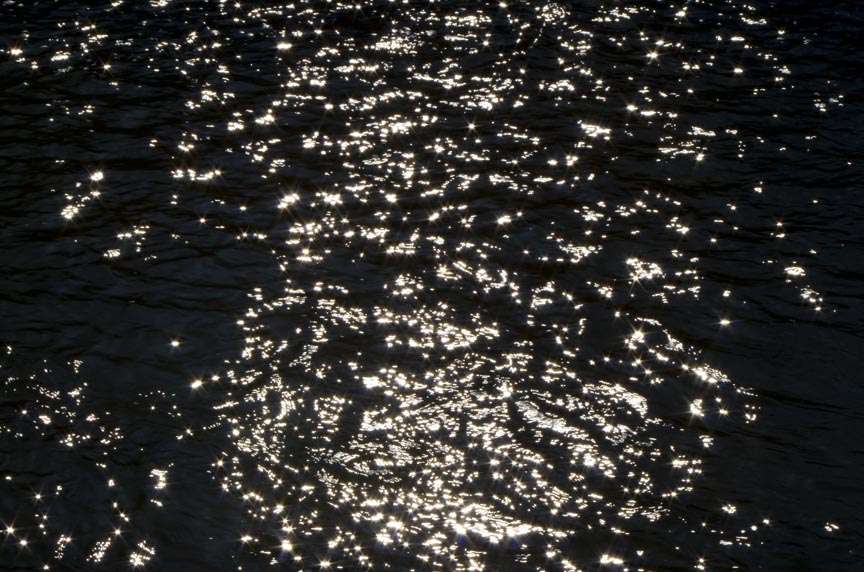 Back at the car, still debating, the bugs must have liked the warmth of my car. They were in mating position and covered it pretty well.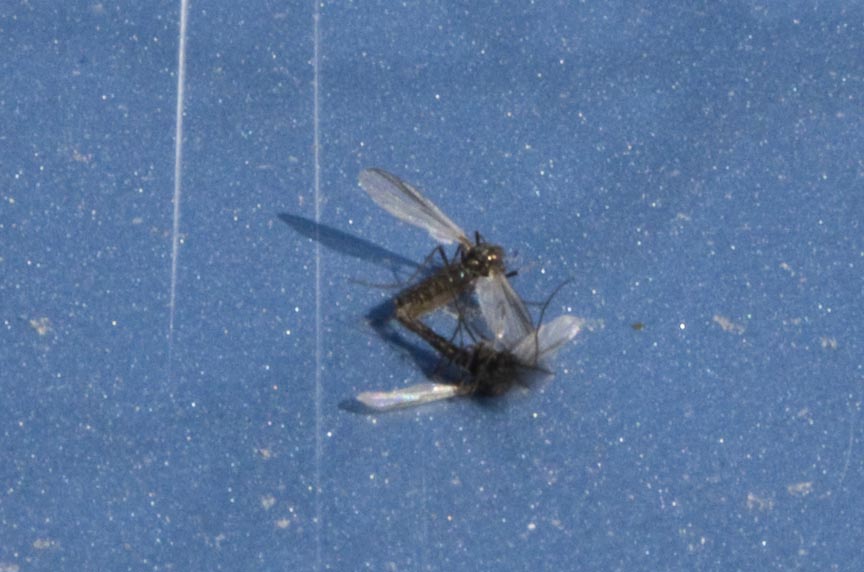 Another angler shows up and a conversation starts. We had met at this same spot a couple of years ago. He was heading where I was thinking of going and he had been out there a couple of times so far this year. Barren water. I decide to wait another week or two and try again. A walk in the woods would be time better spent.
At a nearby big forest preserve, a hike through an area I haven't done in a few years.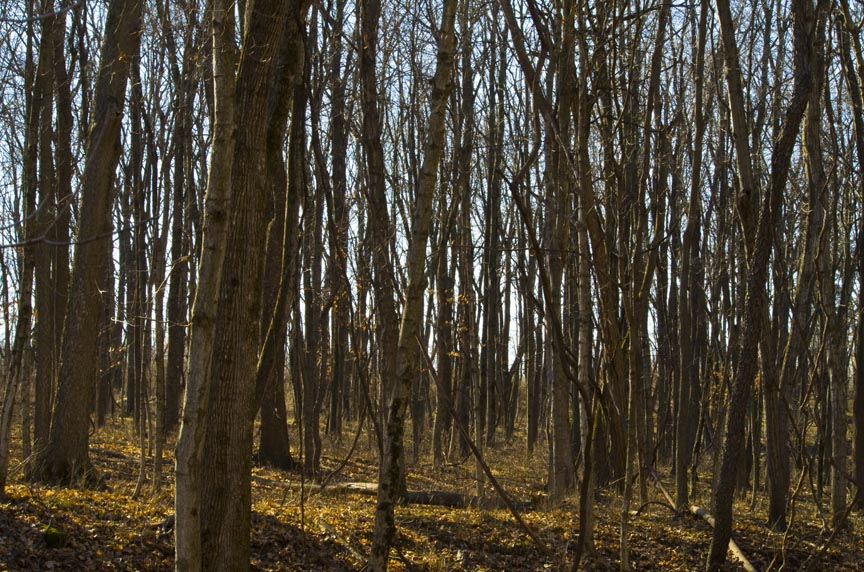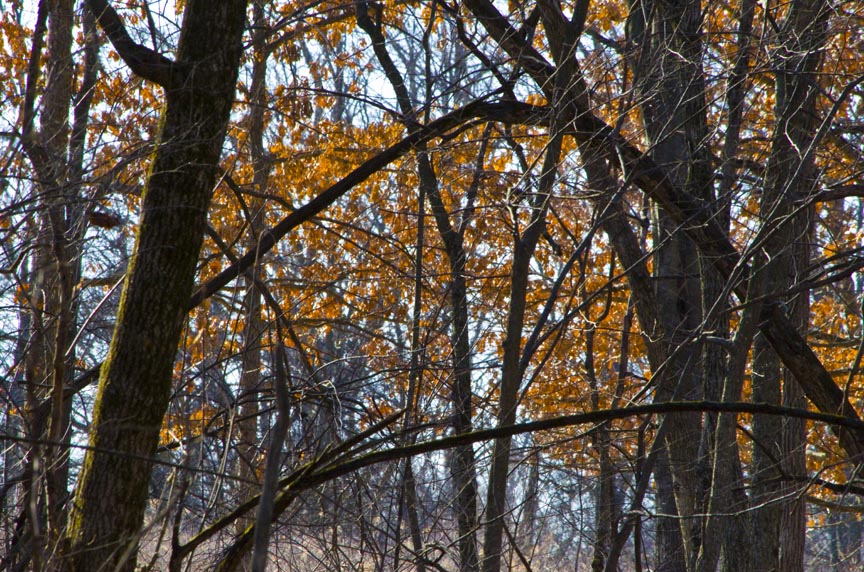 Sometimes I take pictures of the things that trip me.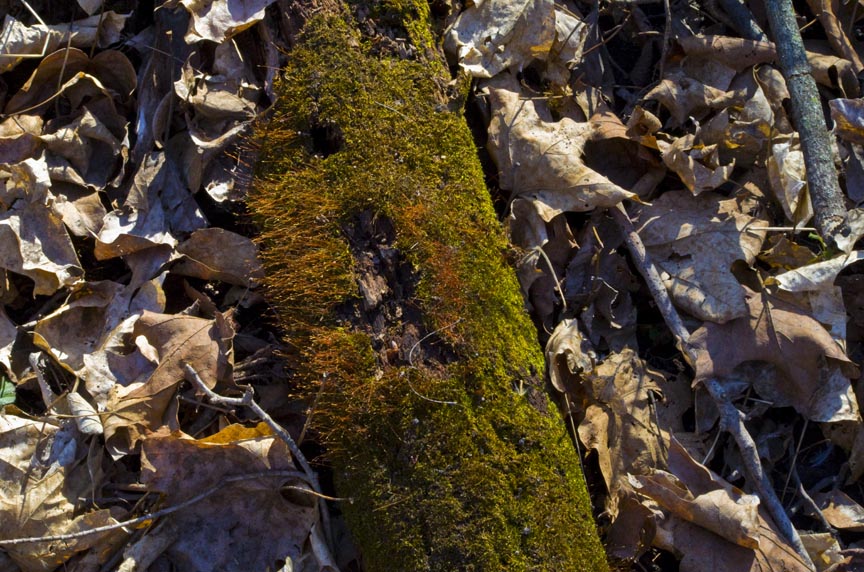 The hike took me to still another creek that as far as I know has no name.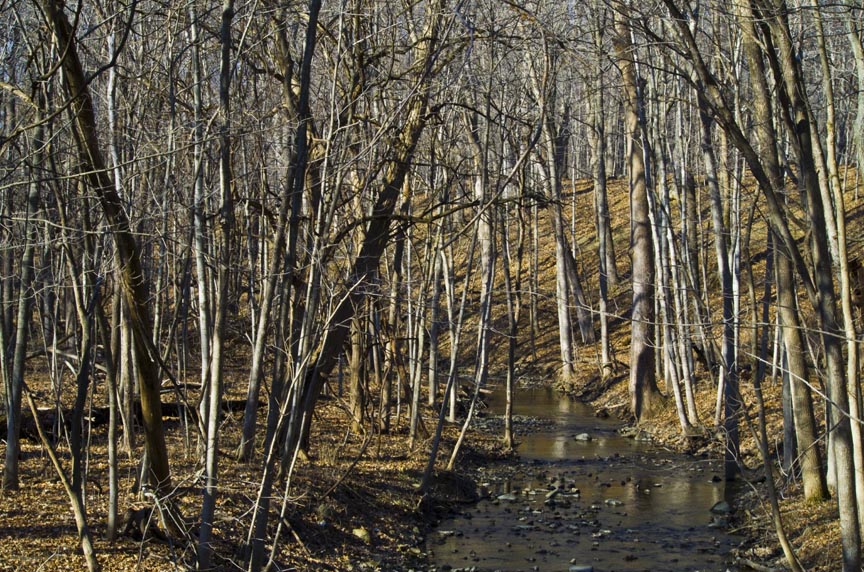 This is a tiny little creek, shallow enough to walk through in most parts without getting your ankles wet. Neck down stretches that you can jump over and every now and then a deeper pool. Deep being relative and barely knee deep.
And yet, in these little pools, signs of life that weren't in it's bigger cousins.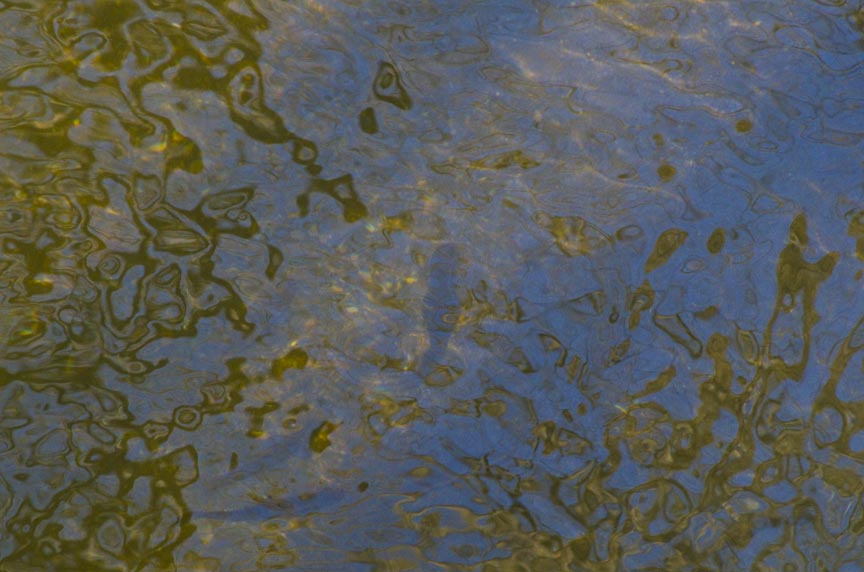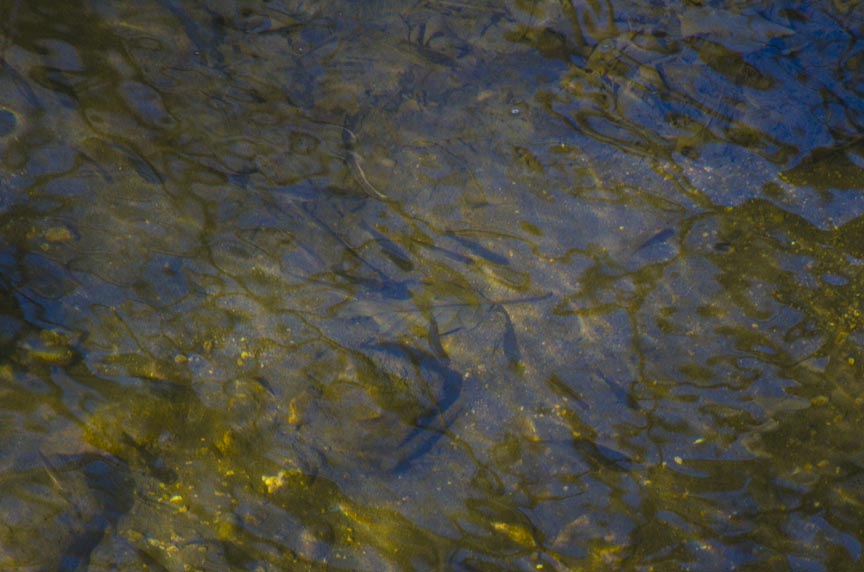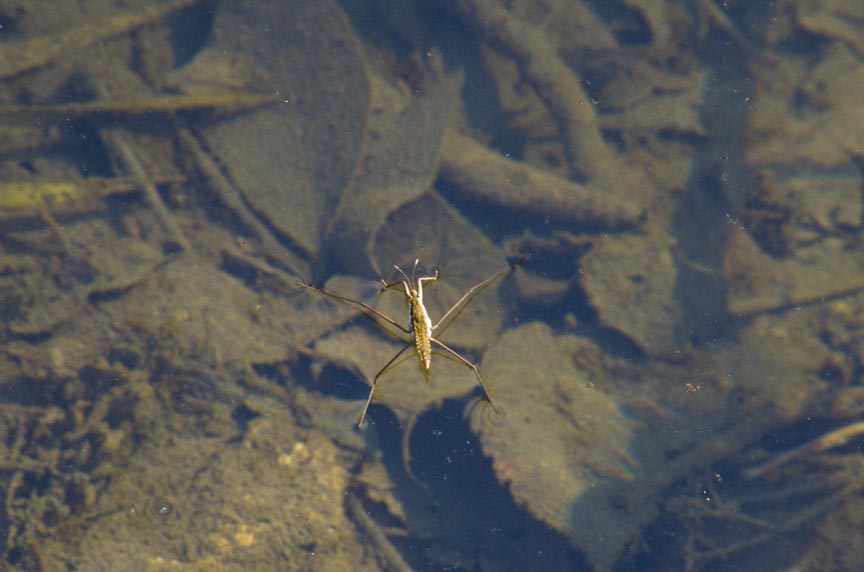 Since my plans had changed I decided to stay out till sunset to see if it was worth capturing. It was looking like the clouds were getting blown out of the area with nothing but blue skies. Not enough to make for an interesting sunset.
So I went home.
An hour or so later I was proven wrong. Enough clouds had stuck around on the south edge of the sun to make the sky interesting, nothing but blue skies on the north edge of the sun.
No time to hop into the car and go someplace with a vista view. Just enough time to walk down the street in this neighborhood full of light manufacturing and railroad tracks and see if I could get something interesting out of it all.
Not what I prefer, but it will do in a pinch.