I guess it could be considered a hike since it's over a half mile of walking through this. And this is the easy part.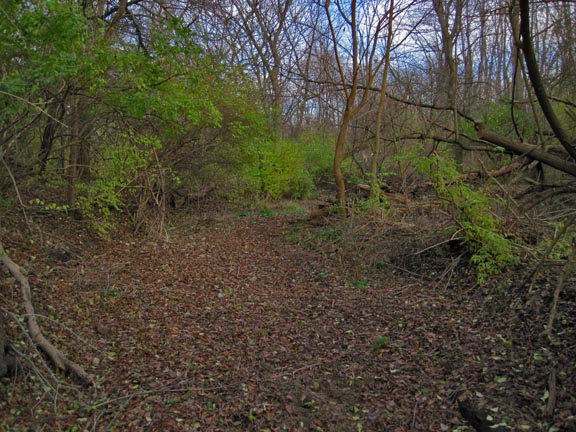 For now, I have it all to myself. That will change in a few years, but till then I plan on taking advantage of my good fortune. This place is pretty well off the beaten path, not much around it either, so there's a chance even years from now no one will come here. Few like to hike in, an absolute must here. I know other places like this, but they don't have ponds.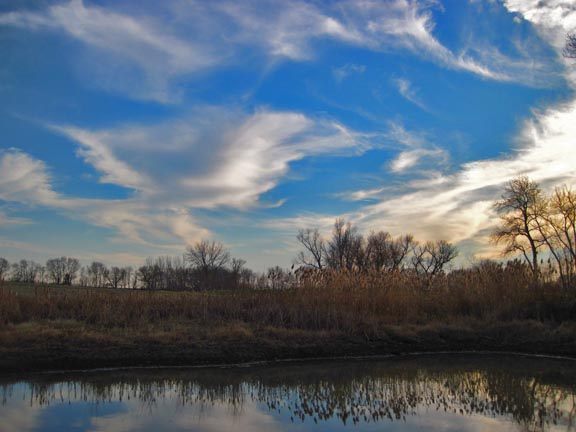 Four ponds to be exact. Three of them I found out, with some pretty healthy fish.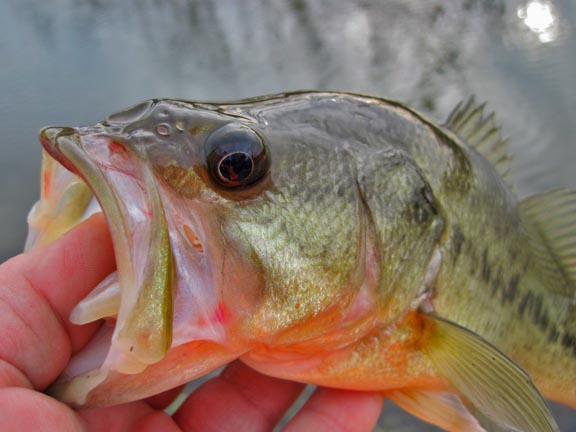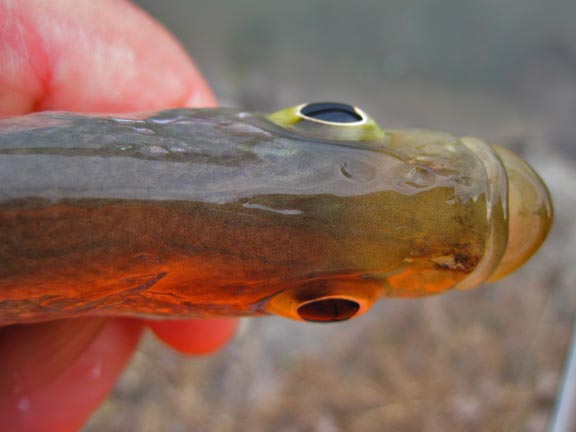 I couldn't figure out why the fish were reflecting bright orange. Every picture of a fish I took had that orange. I'd turn them away from the sun, more orange. The sun wasn't doing that. It wasn't till I looked at the close up of the bass, the reflection off it's eye that I remembered I was wearing a bright orange hunting vest, given to me by this guy as I was heading out to the ponds, just in case.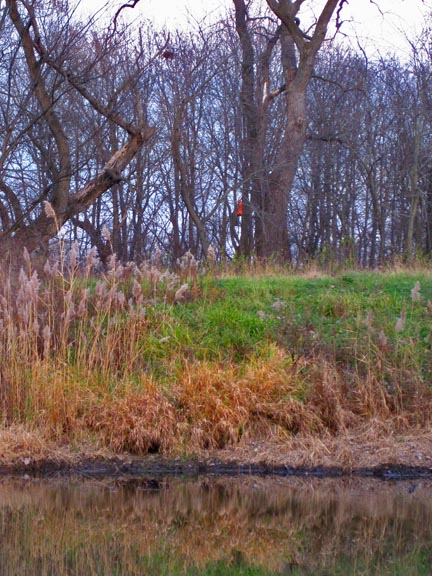 This day was a perfect sunset day. Surprisingly not much color, but no wind, wisps of clouds and bright blue. A flock of about 30 doves hung out around the pond all afternoon. Restless, as they roosted for no more than 10 seconds, then would explode out of the tree and circle the pond. Again and again, but never when I snapped off a shot.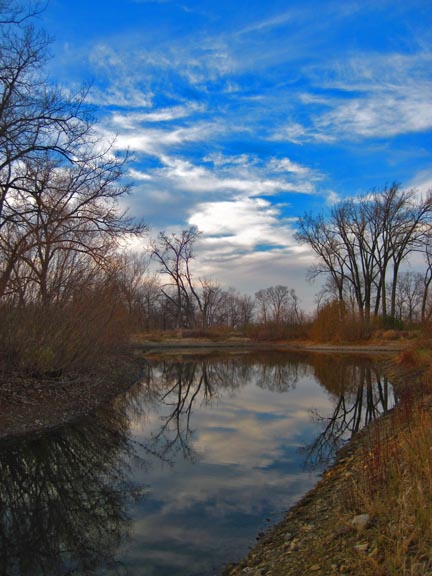 End of the day was quickly approaching, I was heading out. Not sure what it would be like hiking out of here in the dark, didn't care to find out. One pond, never fished, because there is virtually no shore access and what could be seen of the pond seemed small, shallow and weed choked. I was able to bush whack my way in at two spots. The weeds are all gone, the pond is much bigger than I thought and much deeper. After two others, the last fish of the day.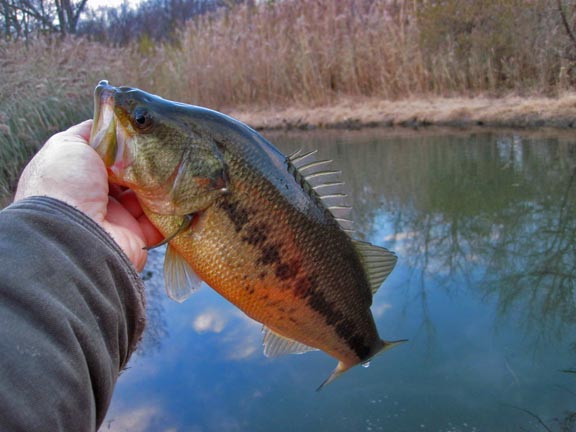 Just one more fish, but the next cast saw the lure snapped off on a submerged log.
It was time to go. It was getting a bit dark.
That last pond was haunting me all the way back to the car. Still is. Next year, all grown over again, how the hell was I going to do this? Small canoe? Too long of a hike. Float tube? The idea seems sound, but the logic of floating around in a little tube disturbs me. Cut more paths in? No, I like the impenetrable shore…
Think, think, think.