The filamentous algae is back with a vengeance starting at the Montgomery crap plant on the Fox River.
In October of 2012 I put up a long post called Consider this Source. Over the course of two years, I documented the filamentous algae issues that were out of control from the Montgomery crap plant to at least Yorkville.
I sent a link to that post to as many people I could think of that has anything to do with Fox River conservation issues. I have no clue if what I did had any impact, nobody ever bothered responding to me. What I do know is that in 2013 and 2014 the algae never reappeared.
That has changed, the algae is back.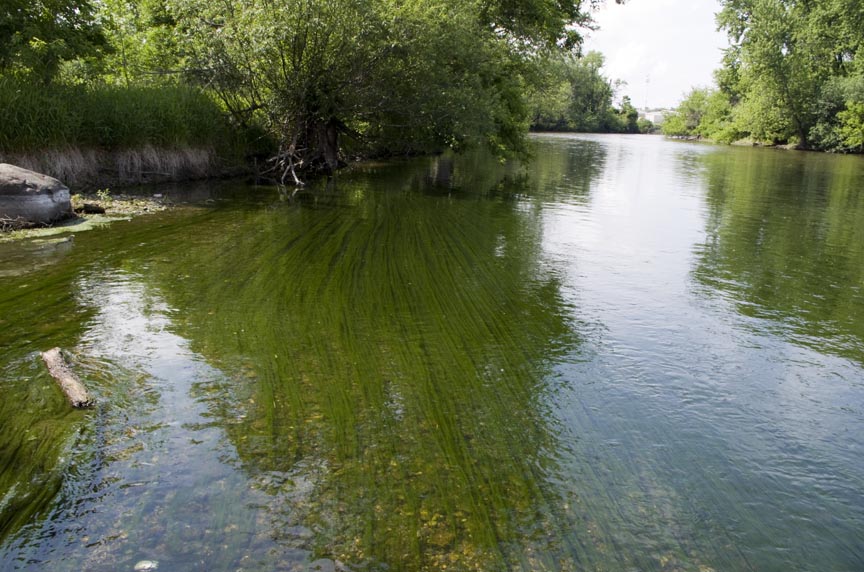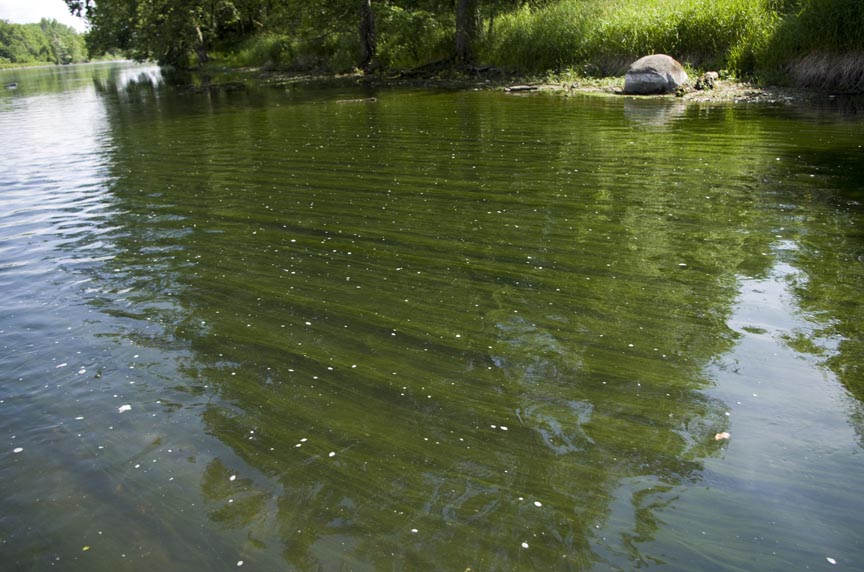 That tells me that the Montgomery crap plant is screwing around with the nitrate levels they release again. I believe that's what happened last time.
Right now the algae is only in the clear water coming from the plant. When you get to the edge of the plant outflow where it runs along in the river, the algae stops in a very distinct line.
I already know what's going to happen. By the time the outflow water gets to Oswego, it mixes with all of the other river water. Pretty much starting from the Route 34 bridge down for as far as you want to walk in the river, the algae will start to clog the whole river again. That happened last time, there's no reason it won't happen again.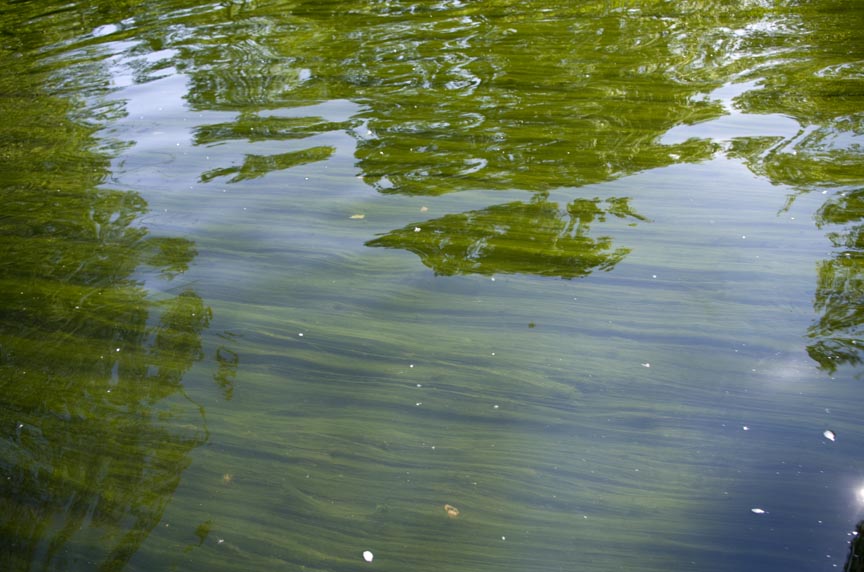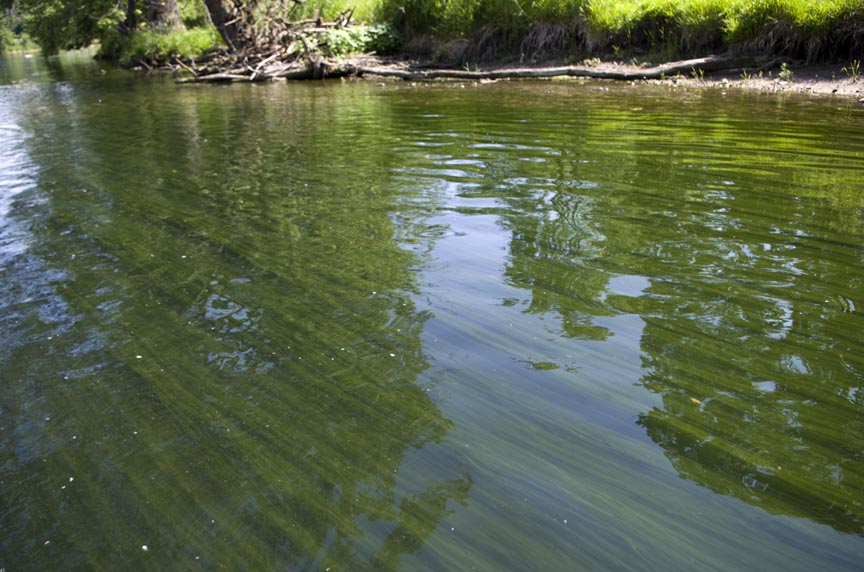 I'm hoping those in conservation groups up and down the Fox River will see this. I'm hoping those that read this will pass it along to groups they might know. This has to stop. Before 2010, it never happened. It was gone again in 2013-14. All anyone has to do is go stand at the beginning of the outflow of the crap plant, look down stream and the source of all this algae is slapping you in the face.
And, while your at it, ask them about the pictures below.
I fished along the crap plant on April 5th and came across this.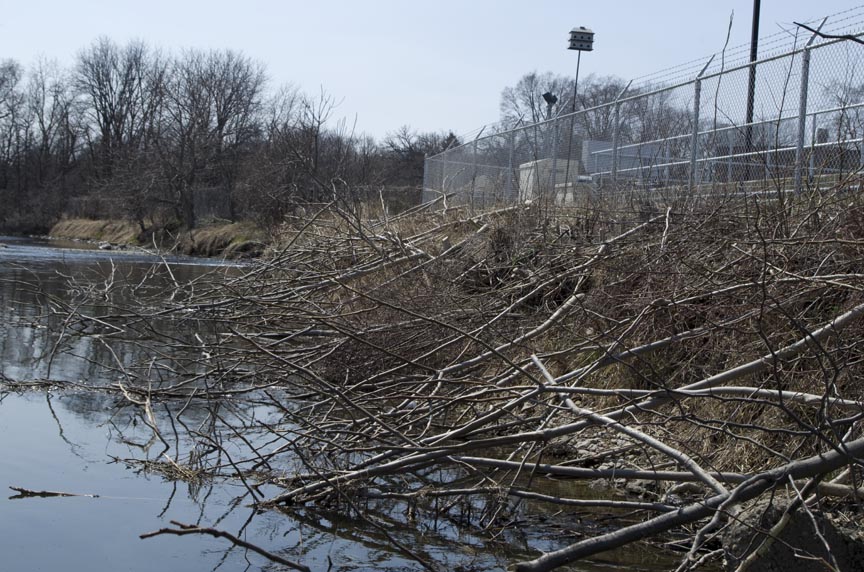 They had just gone through and cut down all the brush between their fence and the river's edge. Rather than remove it, they let it lay down along the bank and into the river. I'm assuming they figured that the usual spring high water would take it all down stream somewhere.
We never got very high water and today, June 13th, the brush still sits along the bank and in the river.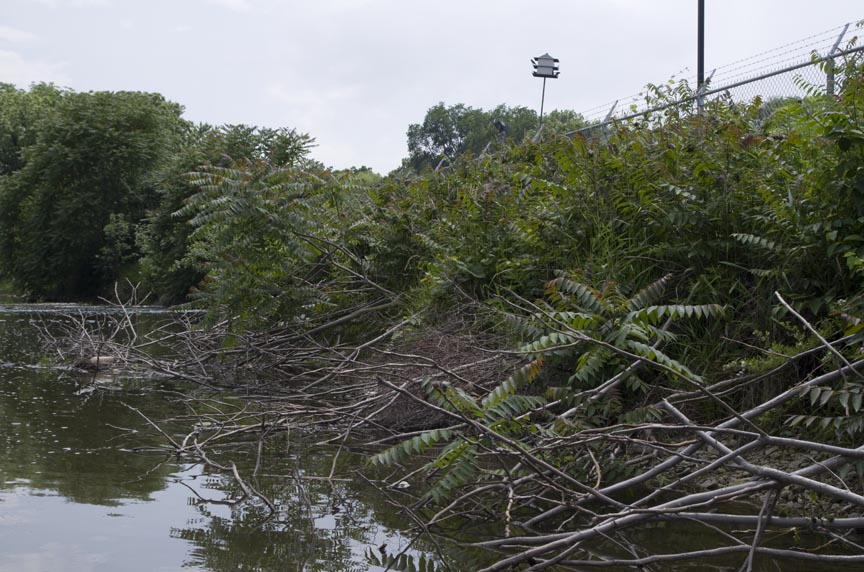 I would imagine there's a law against doing this.
Or there should be.