It's not quite what I wanted, but at least it's a fish.
The desire to fish the Fox River in the early months of the year disappeared a few years ago.
Now I wait till the conditions are right to fish the creeks that feed the Fox.
A few years ago, by mid March, conditions were perfect with an unusually warm March and the fish cooperated accordingly.
Not so lucky the last couple of years.
Got out today to do some creek hopping. Chose to hold off on baptizing the new waders yet, conditions aren't right to be combing long stretches of creek. The weather has been a little colder than normal, so I opted to hit a few key spots from shore.
Wound up hitting three spots on two creeks. Both creeks are crystal clear and perfect depth.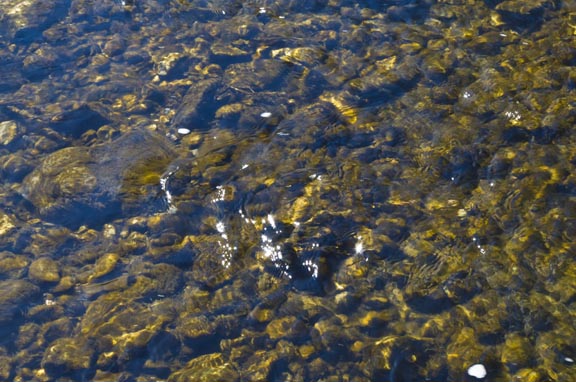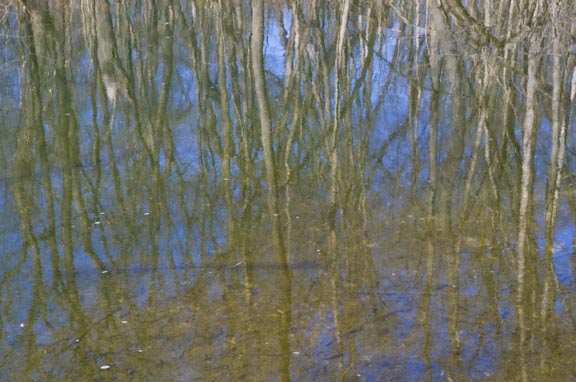 I think that's a creek chub that I caught, but there's something out of the ordinary about it, so I may be forced to look it up, some day.
This was nine miles up a creek. I didn't expect to see anything moving in the water this early and this far up from the river, but minnows were in a few of the deeper pools and the gut on what I caught shows that it's feeding on them. Plus, it hit the usual small twister tail I use, so that's a good give away.
The next creek was more of the same. Clear, but only here there were no signs of life in the water. Walking the shore was made easier by the lack of growth. Normally the grass in this stretch is well over waist high and will be in a few weeks. At least now I could see all the ruts in the ground instead of taking a back breaking, bone jarring hike.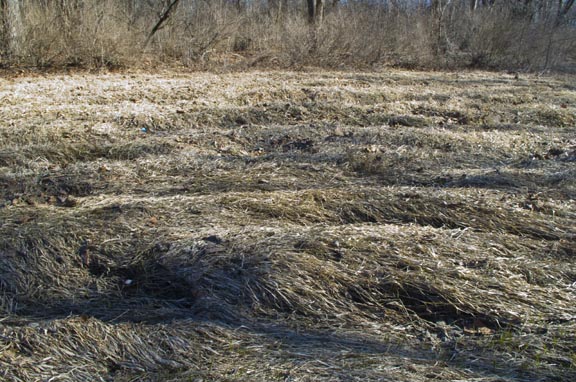 Where the two creeks come together there were more minnows in the slightly deeper pools. With a warmup coming this week, next week may be a good time to baptize the waders and take this all a little more seriously.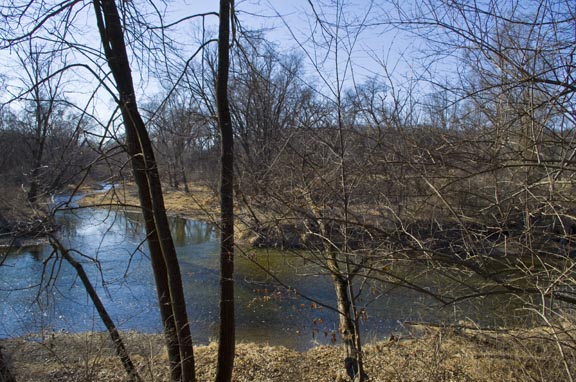 It was nice to see that after nearly 5 months of no fishing, I haven't lost my casting touch. Forty to fifty foot casts were made with little effort. This called into question whether or not I will bother using a fly rod this spring. Over the winter I looked at a lot of other blogs and all the pictures they put up. The bulk of them are all fly fishing centric. I came to understand why so many fly fish. There was virtually nothing along the shores except rock or grasses. Trees were almost always far back from the shore. There was nothing hanging out over the water.
This is a far cry from the creeks I fish. Trees and high brush line the shores. The arching trees create a cathedral effect over the water with some nearly touching the surface of the water. Today I was standing in and under canopies of leafless trees on the shore. I had just enough room to flick the lure out over the water. The light gear and light lures I use are no different than a 5-6 weight fly rod and clousers. There was simply no way I could have done the same thing with a fly rod. Moving out into the water is not always a better option. Still no room for back casts and going too far over head is a recipe for disaster.
The efficiency expert in me won't allow me to waste time and expend energy to make a simple cast for the sole purpose of catching a fish. In my eyes, they're all just tools and the tool lends nothing to the experience of being out, enjoying the surroundings, fishing small water and catching fish. If you have nothing between your ears that will allow you to enjoy the experience of fishing and all that it entails, using an inefficient and clumsy tool isn't going to fix that for you.
I think I just made a decision about how much I'll be fly fishing this spring.
Well, anyway..
I'm enjoying taking these shots of light on shallow running water. I may have to play around with this some more. Maybe try a movie, add the sound of water over rock.
If I can find that damn feature in the camera menu somewhere.