It seems that my routine is to spend my weekends fishing. I'm up at sunrise or sooner, everyone else in the house won't be up for a few hours, what's the point of laying there or rattling around the house thinking of and doing things I don't really care about.
The cool nights, it's been 50 in my neck of the woods, have started to cool down the river. I no longer take temperatures, just put my hand in the water. It's cooler now than it has been the last few weeks.
The massive bug hatches of the past two weekends have died down and probably weren't half what they were. The huge schools of carp feeding on the bug hatches in the eddies have started to disappear. I could see their torpedo forms back out in the shallow areas of the river.
This is close to on schedule compared to years past.
Saturday morning I decided to hit a stretch that I never got around to fishing in the past 18 years. I've walked up to it numerous times and stood looking down stream. I could tell the first couple of hundred yards was going to suck, which is why I never did it.
In that two hundred yards I had three "I'm getting to old for this shit" moments. One of them came as I crossed and another as I approached the opposite shore.
This was another one of those moments. You don't see riffle like this on the Fox and to my left in this shot I already tried taking a step or two. At five foot nine, that didn't go well. No soaking, but it was bit unpleasant.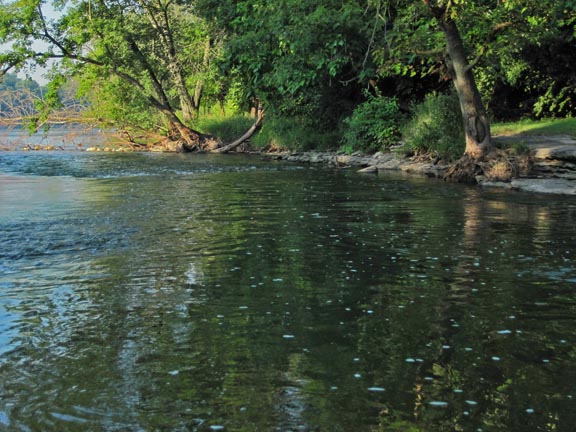 At least the ledge produced a fish, even if it was a dink.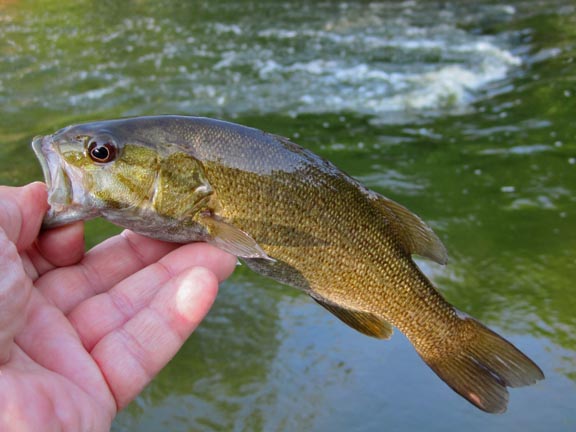 On the little island to my left it was time for a old guy piss break. You drink 20 ounces of coffee, some gulps of water, then walk across a cool water river in waist deep water and see how long you last. Sometimes just looking up finds you interesting things.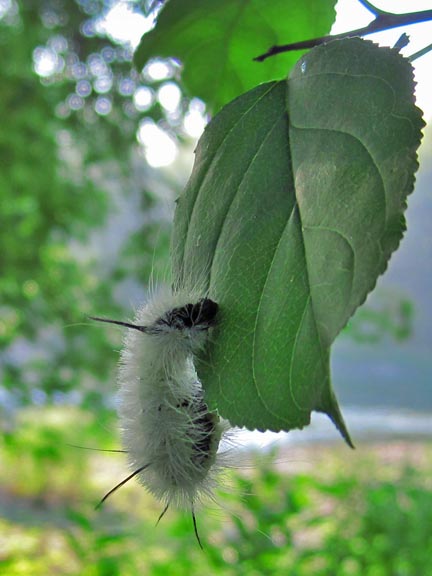 On the opposite edge of the island was a boat dock. It got here during the flood of 2008. I know where it used to be and I know the guy that owns it, or used to. The water dragged it a couple of miles down stream.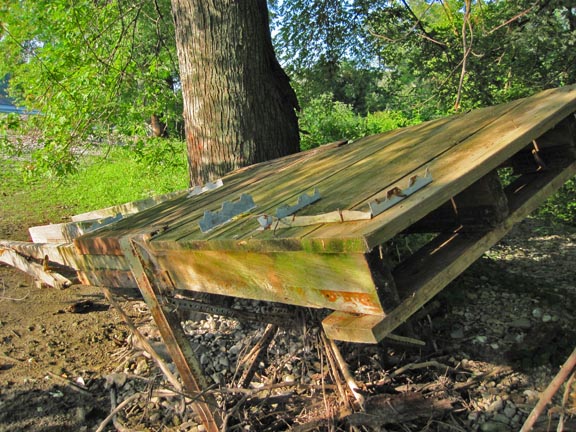 The fishing was what I expected for this time of year, but a few dinks were had along with a couple of nicer fish.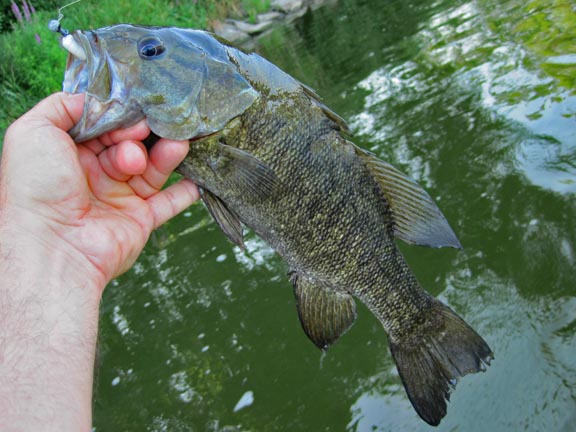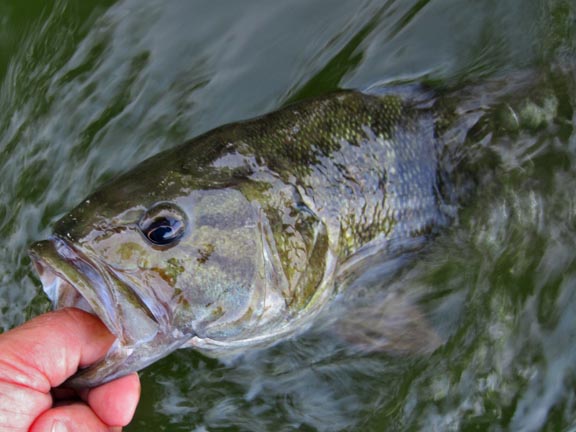 I'll have to give this stretch another try. A lot of potential here and better yet, I figured out how to avoid that first couple of hundred yards.
Back at home I entertained myself around the house. Can't have too may pictures of giant sunflowers. The seed pod on this one measures a foot in diameter. My wife was looking over my shoulder and said I didn't get the whole sunflower in the shot. Then it's just a sunflower, I told her. I'm more interested in the yellow, the green and the blue.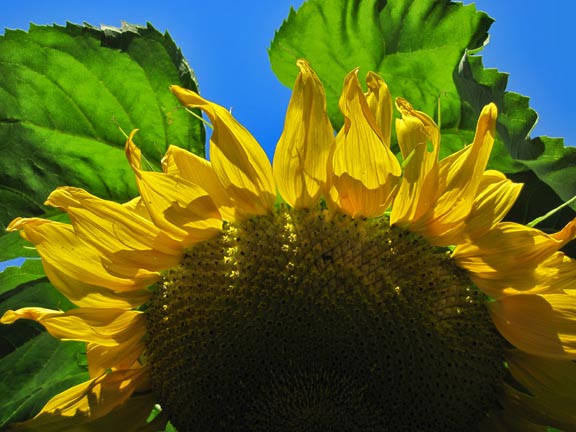 That evening called for a walk around Silver Springs State Park. I think it's five miles away, maybe seven. Stuff catches my eye, I take a picture. It's interesting to me.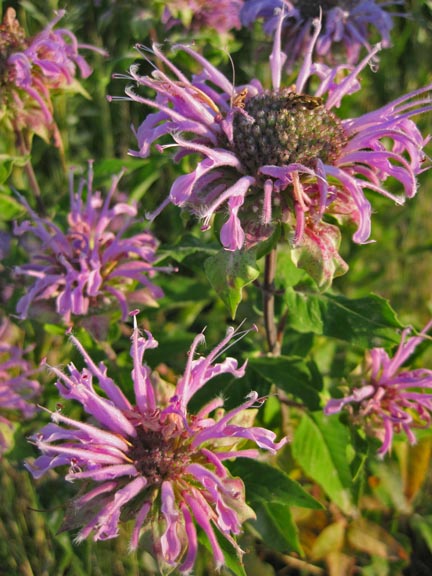 The next morning I was out at sunrise again. Out in the middle of the river taking pictures of the sunrise from a down stream view point.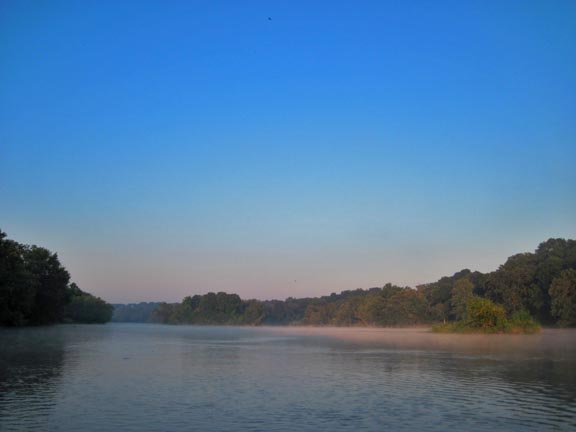 Then turning around and facing the sun.
Few bugs and fewer carp. I could get used to this.
The bite had definitely improved with a few other fish that size caught or hooked and pissed off enough to jump and throw the hook.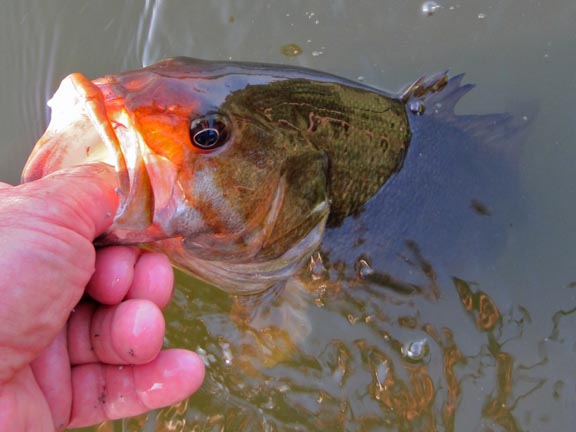 If you're going to own a home along the river with a sprawling, massive yard leading down to the river, it should be done like this guy does it. You want less flooding, this is what you do.
If you look at the two panoramic river shots above and the two below, you'll see the hundreds of fishermen that are destroying the river.
HAHAHAHAHAHAHA….. HA, no you won't.
Off in the woods on the way back I was reminded of what this area used to be. There are easily 50 year old trees growing around this thing and it's hard to imagine how it got here.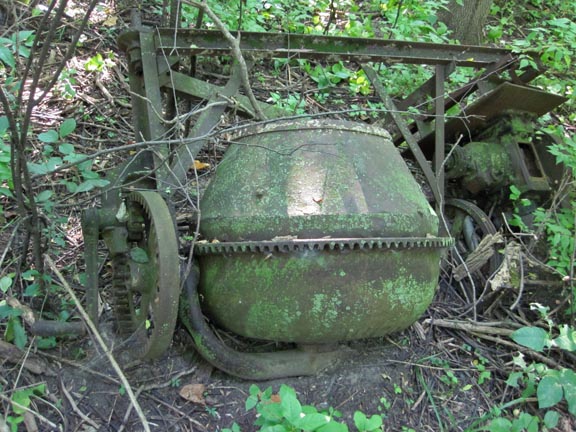 Why you would be walking along, shed your waders and walk away is anyone's guess.
I have no clue who this is, but someone cared enough to leave it in a pretty nice place.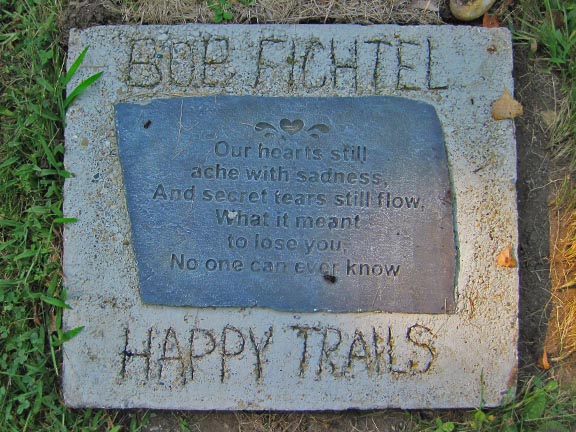 Did get to see the bald eagle on Sunday. I had heard rumors that he hangs out along this one stretch even this time of year. The tip off that the eagle was around was a very unhappy hawk that would not stop screeching. I was glad when the eagle finally floated off down stream. He was probably as annoyed with all that screeching as I was.