I was out wandering the other day and stopped at a creek. The main goal was to see what kind of shape it was in after the recent rains. The other goal was to simply wander around a little.
There's an old abandoned road near the creek. Each time I wander down it a little further. I know it's trespassing, but it seems that landowners don't mind gray beards with cameras wandering harmlessly on some parts of their property.
"Getting any good photos?"
I never know till I look at them later. You don't mind do you?
"No, not at all. Feel free."
And I do.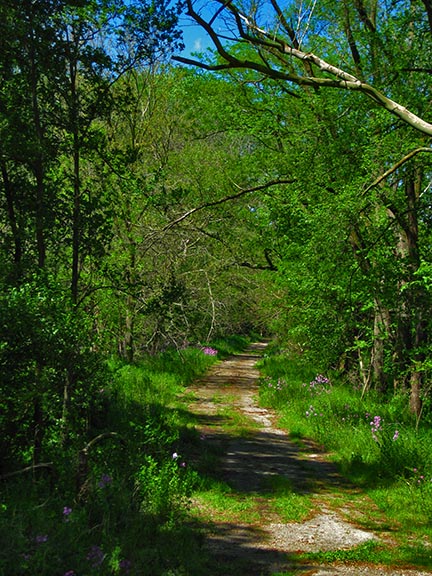 It was nice to be out with sky blue skies bringing out the intense greens of the rain soaked trees and grass. Luckily I was also watching where I was walking.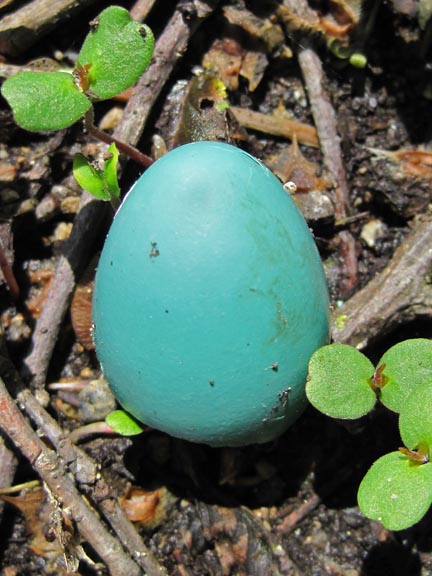 A large black and yellow object fluttered past my head. I knew it was a swallowtail butterfly and assumed it was a yellow swallowtail, but I noticed it was more black than yellow. It landed on a nearby tall blade of grass. I quickly shot a photo figuring it would quickly flutter off.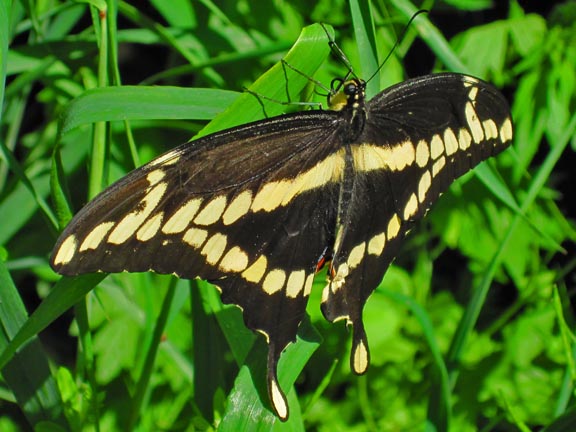 Since it didn't move, I took a few more, always expecting it to fly off.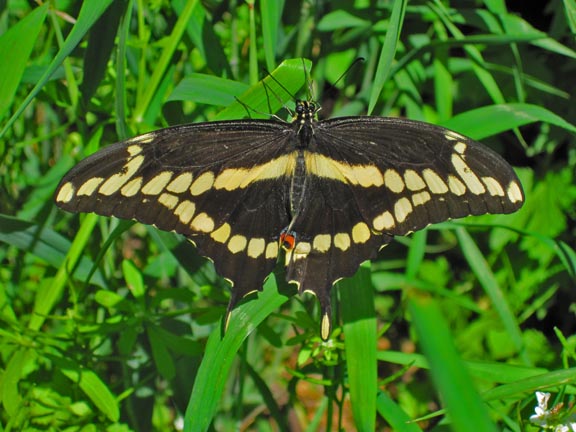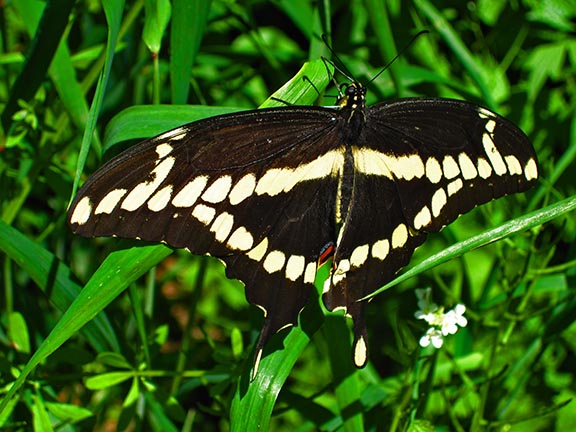 That never happened. It sat there, wings spread wide, soaking in the sun. I kept getting closer, pushing my luck.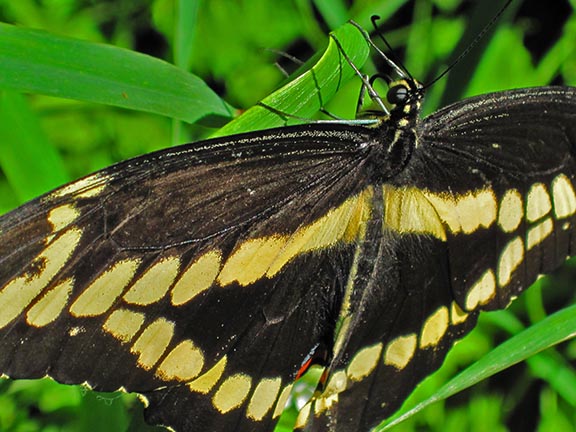 It let me get within a few inches of it.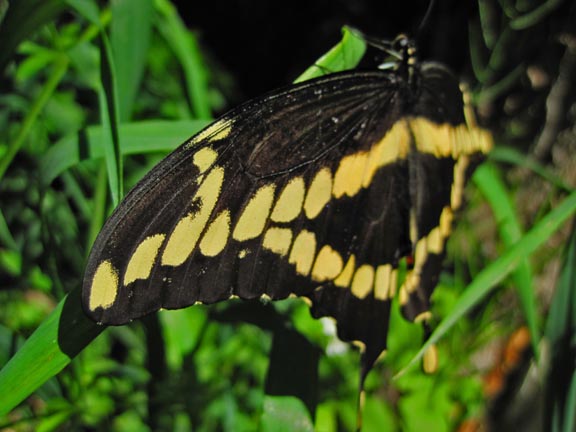 Then, apparently annoyed, it flew off.
As a kid I had a fascination with butterflies. I think it came from frequent visits to the Field Museum. I remember cases full of butterflies, pinned to backing with their wings spread wide like this one. I remember having a book about butterflies, loaded with pictures. That was 45 years ago or so and the memory of names and colors are long gone.
From what I looked up later, this one winds up being a Giant Swallowtail. And that it was, with a wingspan that was easily 5-6 inches. I found the pattern fascinating. It looks some what like a face, mouth open. I'll assume it sits like this, wings spread, to intimidate predators. I never did find anything mentioned about that being a possibility.
I kind of like that idea though.