Down Yorkville way the fall colors are changing fast, much faster than I thought they would.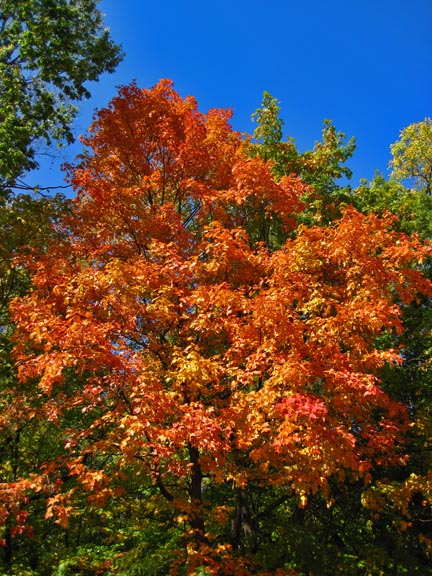 Every day there's more yellow, more orange, more red and considerably less green.
If this coming weekend isn't the peak of the fall colors, it will be close enough. Wait another week and you could miss it.
My last two posts were all about different places you can get out and enjoy these fall colors. Don't forget all the links in the column to the right.
Make some time this weekend for yourself, for your family and go for a walk, somewhere. Somewhere under a canopy of trees, along a river or creek, anywhere the trees are changing.
You deserve the break and you really don't want to miss this.