Five eagles.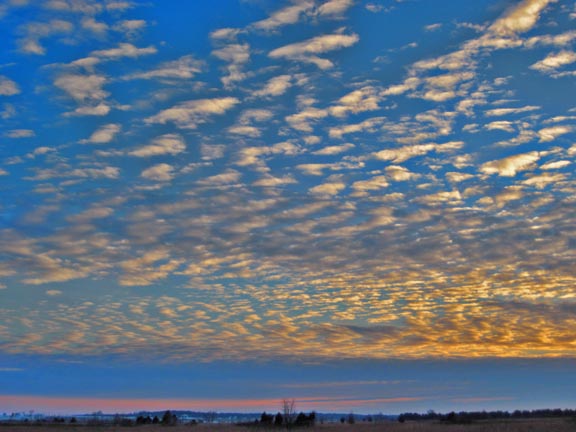 Two hawks.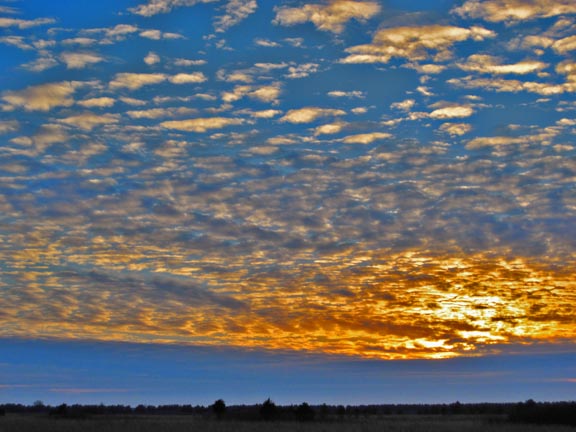 Two pheasant, granted, they were planted birds, but they were flying.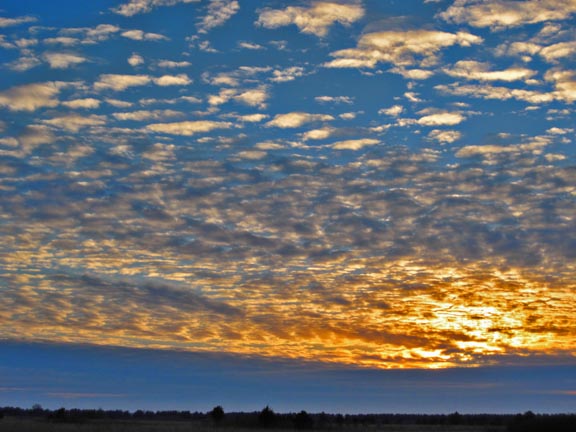 A thousand geese and ducks, give or take a hundred or two.
Rabbit tracks seen everywhere, but no rabbits seen.
Nineteen deer.
I had to stop on a 55 mph back road west of me to let five of them pass. Luckily this road isn't all that busy. Except for the deer.
And I guess the sunset wasn't too bad. Less clouds on the horizon would have made for a better one.
As for partridges, I wouldn't know one if I saw one.