My new found buddy Dicky Duck and I have become inseparable ever since I saved him from being abandoned on the beach at Devil's Lake State Park a couple of weeks ago.
He's requested to come with me everywhere I go.
He seems to enjoy tagging along for all the fishing and wandering I do.
He enjoyed today's walk through the woods to the ponds to do some fishing.
He enjoyed all the little bass and bluegills we were catching and caught on quickly that I swear considerably more when I miss what I think is a nice fish.
There was a lot of swearing going on, or so I'm told.
I did manage to land a decent spawned out largemouth bass that was around 18 inches or so.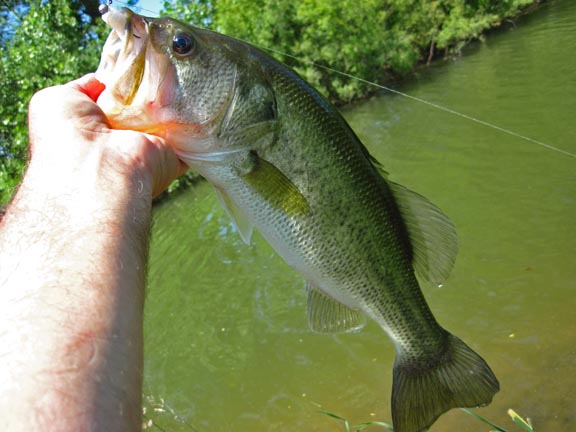 Dicky begged and pleaded with me to get a better look at this monster of a fish, to him anyway.
So I gave him one.
He didn't find that even remotely funny.
He'll get used to it.