With air temps hovering around 30 degrees on Sunday, meteorological spring, I decided that was good enough to go walking and waiting for a sunset. Anything colder than that, which we had for almost all of February, has become extremely disagreeable to my bones.
Plus, I needed the exercise.
The hourly forecast said the skies would vary between cloudy and mostly cloudy. I read mostly cloudy as partly sunny, so that little bit of sun through clouds can make for some outstanding sunset colors. Or a well lighted, thick gray mass. You don't know till the sun sets.
I was surprised to see the amount of cars parked around Silver Springs State Park and on the trails, all the fresh foot prints. Partly sunny barely warm days will bring people out.
One of the plans was to gather up some watercress to take home. I seem to be on a salad binge lately, but this time of year requires a lot of store bought ingredients, which are fine, but I can taste the difference between store bought and home grown.
The spring looked to be in pretty good shape.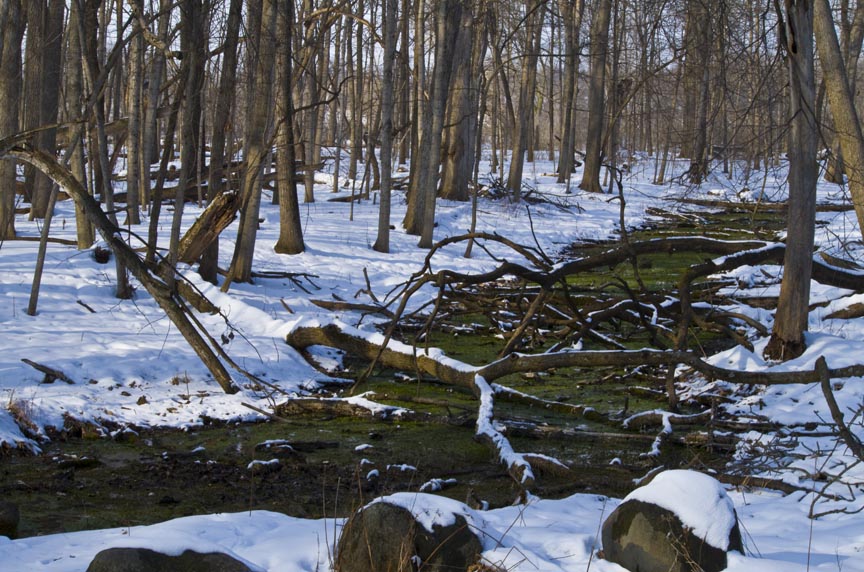 The watercress looked good, not quite fully grown out as it does during warmer weather, but a quick taste test proved the leaves were a little more bitter than how they taste the rest of the year. Springs around the corner, I can wait a couple more weeks or so.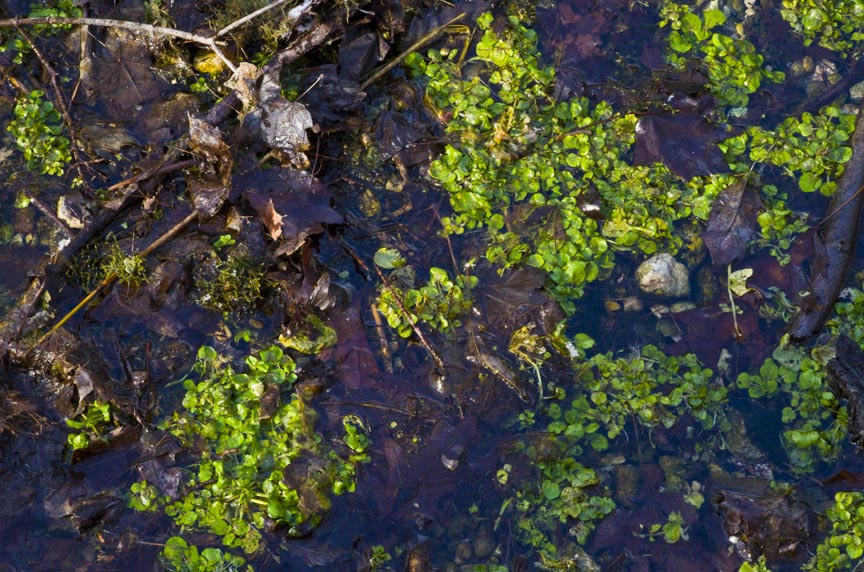 This spring is also a magnet for wildlife, but I didn't expect to see much because of the amount of people wandering around. I toyed with the idea of hunkering down here and waiting out the sunset and the arrival of the critters.
Maybe next time.
All in one spot, the tracks of deer, coons, squirrels, birds, rodents and coyotes.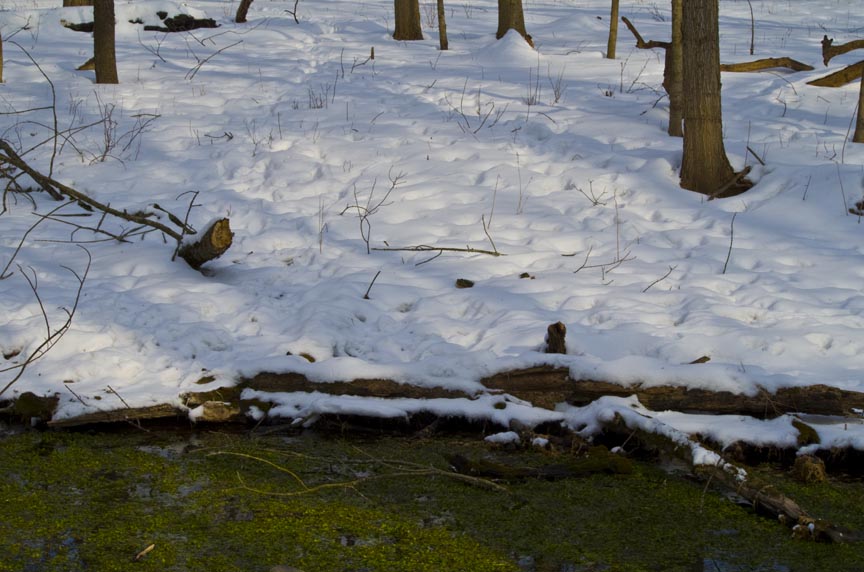 I'm not much of a birder, I'd rather just watch them then go through the trouble of categorizing and identifying them, but if the opportunity to get off a shot presents itself, I'll take it.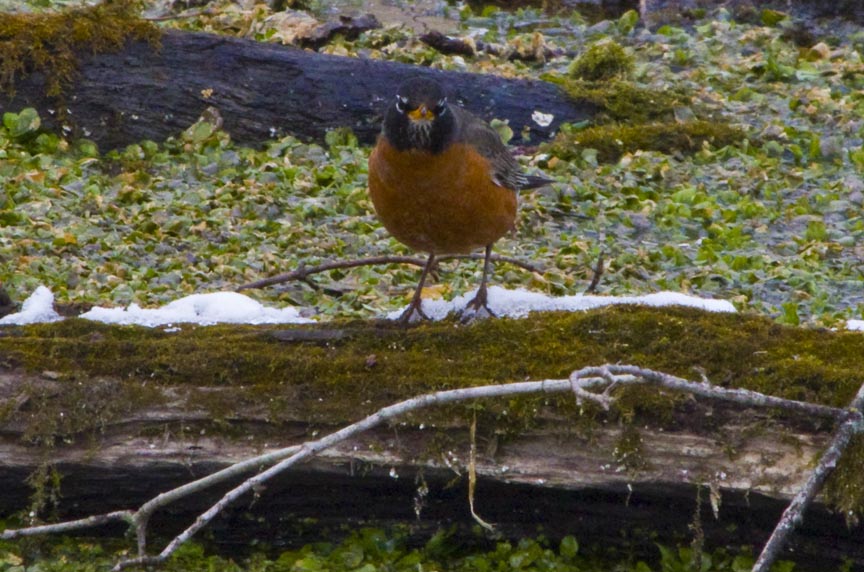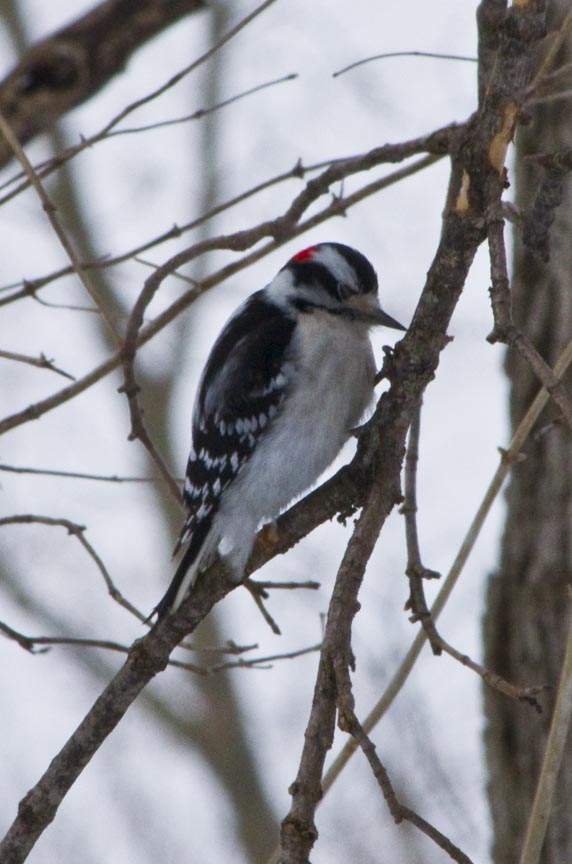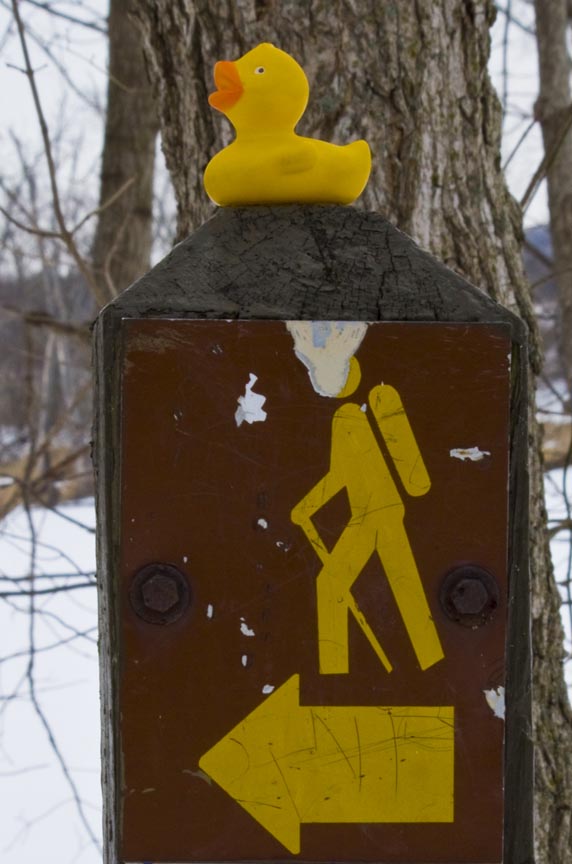 I tried to find some details worth shooting…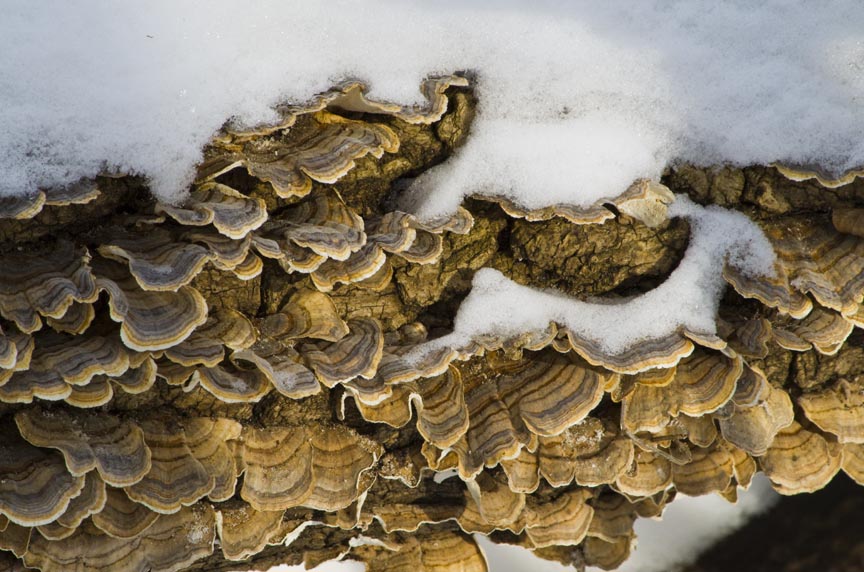 But I didn't seem to be getting all that inspired.
So I looked for some nature made sculpture…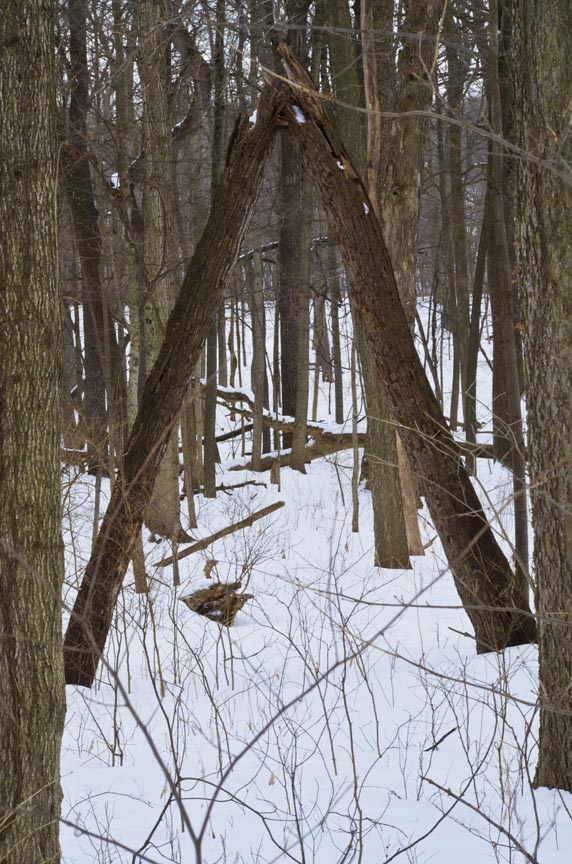 Not much of that around to inspire me either, so I simply went wandering through the woods.
The sky was shaping up to be a perfect sunset sky. As long as it didn't revert to cloudy and stayed partly sunny, there was hope.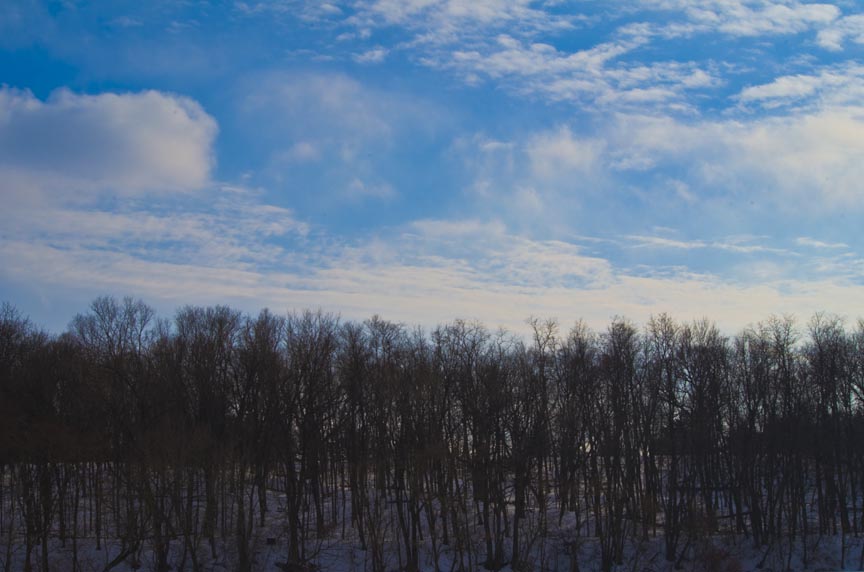 I hiked some more, waiting out the sunset only the clouds didn't cooperate.
The meteorologists were wrong again.
Instead of waffling between cloudy and partly sunny, a north wind kicked up and blew all the clouds away.
Nothing but blue skies.
The extra sunlight was causing a slight fog to come off the snow cover.
I already knew how this was going to turn out. The sunset would still be beautiful as all are, but without the clouds, this one would be a bright orange glow along the horizon that blended into the bright blue of the sky.
I decided to watch this one in my rear view mirror as I drove home.