Went out to Silver Springs State Park to my usual spot far off in a field to see if the sunset would amount to anything.
I first heard the buzz of their little engines far off to the southwest. I assumed the landowners on the edge of the state park were out running around their fields.
I soon realized they were circling around me, off to the south, then off to the east. I knew they would be coming down the same trail I was standing in. I decided, the hell with them, I'm not moving.
Four of them came around the bend. I couldn't see their faces because of the full helmets they were wearing, but their body language said "oh shit."
I refused to move, they barely slowed down as I made them brush up against the tall grass.
As they went by I raised my camera and took a picture, then realized I still had the lens out to 300 mm and I knew it didn't work. One of them saw me take the picture.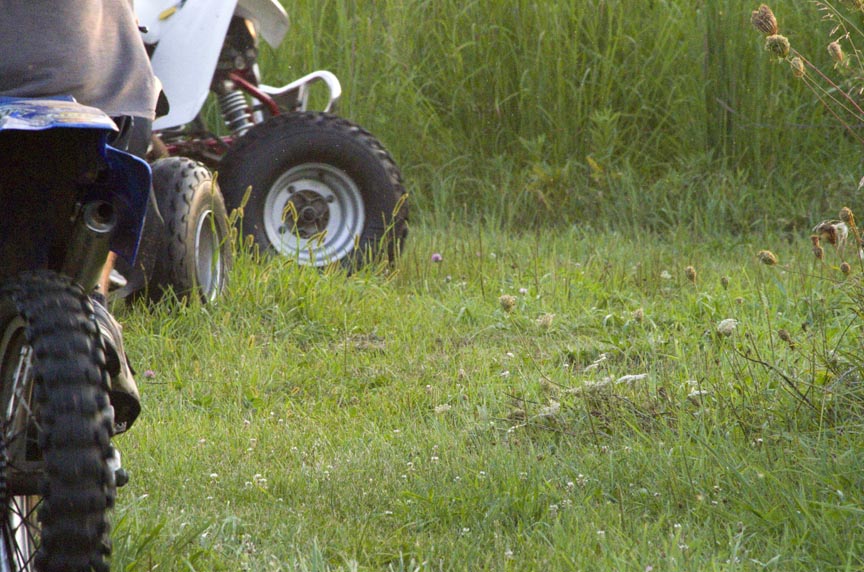 I fixed the lens to 55 and raised the camera. The one that saw me take the picture had turned around, stopped and was now facing me. I had the feeling he was going to come back to say something I had no interest in, so I called his bluff and stuck my hand in my pocket.
He had a decision to make. Am I going to take my hand out of my pocket with nothing more than my Little Dicky and car keys in my hand, all that I had in there, or, in this day and age of concealed carry, was I going to take something out of my pocket that could kill him. I would have preferred the latter, but me carrying a gun around is probably not a good idea.
The bluff worked, he spun around and I snapped off another shot as he left.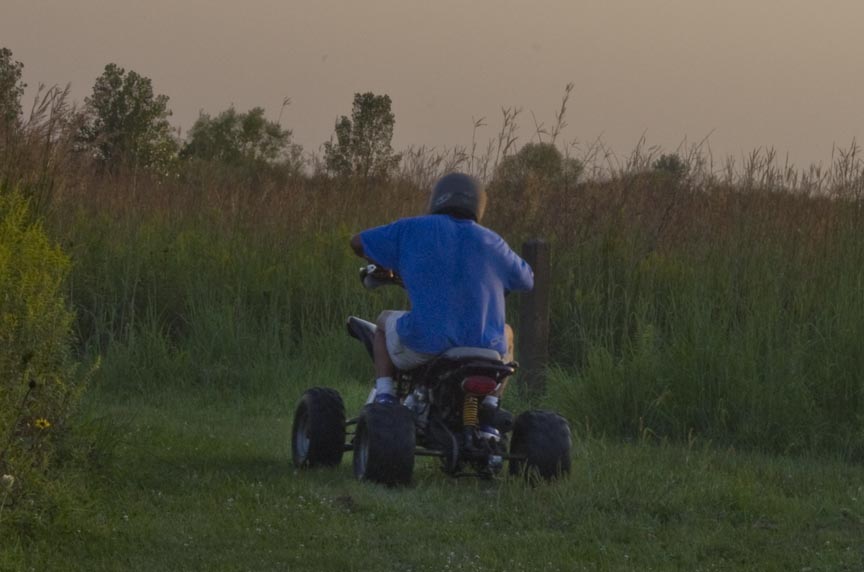 Every day it's proven to me that the world is full of assholes that think the laws and rules don't apply to them.
I didn't think I would run into them out here, out in the middle of nowhere.
I come here to get away from the assholes.