If you're looking for things to do, places to go, first off, this coming weekend, September 22nd and 23rd:
Northern Illinois Hunting and Fishing Days
Our FREE family-fun event serves to educate our communities with the knowledge, safety skills, and experiences gained through the Outdoors. Sharing the experiences that make our sporting way of life a special privilege is quite possibly the most important thing we can do. Providing our role in history as conservationists is the way to carry on what Outdoorsmen and Women have fought for, for over 100 years to ensure our lands will continue to be in good hands.

We are dedicated to enhancing the outdoor experience for future generations by enjoying the recreational opportunities and symbiotic relationship to humanity that the outdoors provides.
I've been going to this event with my kids for at least 15 years. I highly recommend it. I'll be manning the booth for Heartland Outdoors, so stop by if you get a chance.
___________________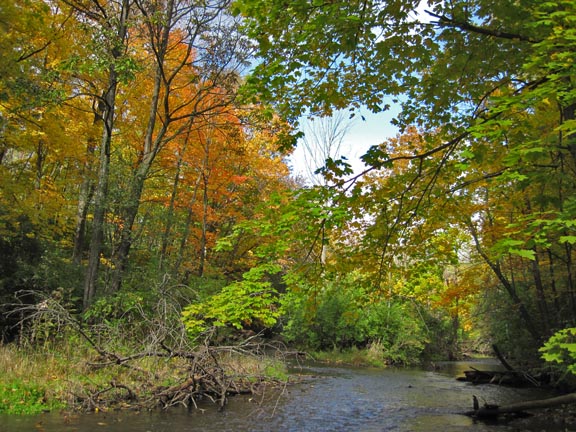 In order to survive as a freelance graphic artist, I have no choice but to rely on Chicago and it's suburbs. That's where those kinds of jobs are. In order to get to them, I have to drive north and east to get out of Yorkville. (You know where Aurora is? I'm 15 miles southwest of there).
I bitch and moan about it all the time, it can be a chore getting out of town. But living on the edge of civilization has it's benefits. On a really clear night I can just make out the Milky Way directly over my house. The wild turkey wander down my street every morning. I have more birds in my neighborhood than I can identify. A great horned owl likes to roost in the tree outside my bedroom window and pretty soon, drifting over the Fox River a couple of blocks away, the bald eagles should show up.
To go north and east to the main roads, I drive back roads. Through huge tracts of corn and soybean fields.
Today I saw the first of the corn fields being harvested.
Fall is here whether we're ready or not.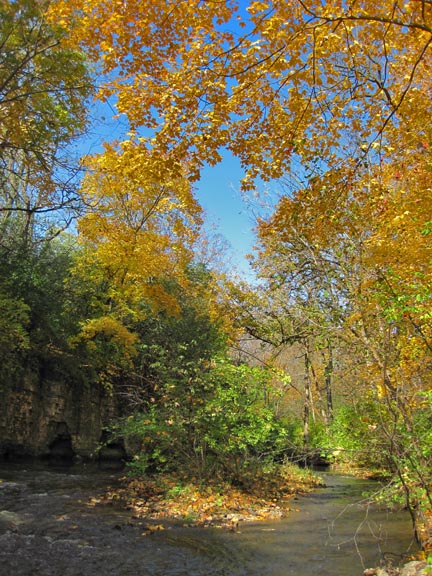 I'll bet that if you've ever come hear to read anything, you've never looked at the column on the right. It's not long lists, but you will find things to do and places to go, only they'll have nothing to do with movies, restaurants, plays or anything that requires being indoors. They are all about the outdoors, enjoying and exploring them.
And that's what you should be doing for the next six weeks. At least.
The weather has finally cooled down, making it worth getting out and wandering around. Each of the links to the right will have plenty of info on where to go to enjoy this fall season. Each of those links has even more links with still more resources.
The possibilities are endless and the fall season is too short.
You'll notice that the bulk of the links take you to places within an hour drive of Chicago or one of it's suburbs. As much as I like Galena and the Mississippi Palisades, they're a good three hours away and with gas prices the way they are, why drive for three hours when one hour will get you to some very beautiful places to watch fall roll in.
My personal favorite would be a canoe trip down the lower stretches of the Fox River out of Ayers Landing. A little further drive, but worth it. If you don't want to go that distance, you can always come to Yorkville and rent a canoe from Freeman Sports. Take one of the longer trips.
If it's a hike you want, check out the Kane County Forest Preserve site. Look for the forest preserves along the west side of the Fox River just south of Batavia. A nice easy hike on a paved bike trail and well worth it.
No matter what, no excuses for not getting out. All the info you need is just to your right.