If you spend any amount of time outdoors, there's a good chance you have a favorite hat. Whether it's to protect your noggin from sun or rain, or to keep your head a little warm, even if you have a wide selection of hats like I do, you probably reach for the same one every time.
My wife reaches for this one.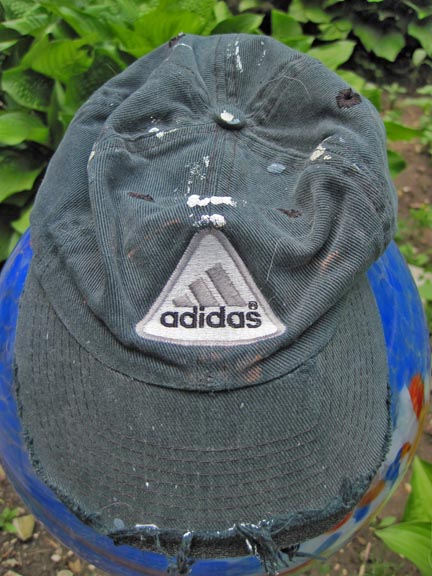 Long story there.
There's also a good chance you're out enjoying something that requires moving around. A leisurely bike ride, a walk on a breezy day, tooling across a lake in a boat, cruising back roads on a motorcycle or, like me, wandering down a creek or river fishing for a few hours.
There's also a good chance while out enjoying these activities that one day your favorite hat will launch from on top of your head and disappear over the horizon. A tragedy waiting to happen and it's only a matter of when that will occur. I know I'd be bummed if my favorite summertime fishing hat suddenly floated out of reach down the river.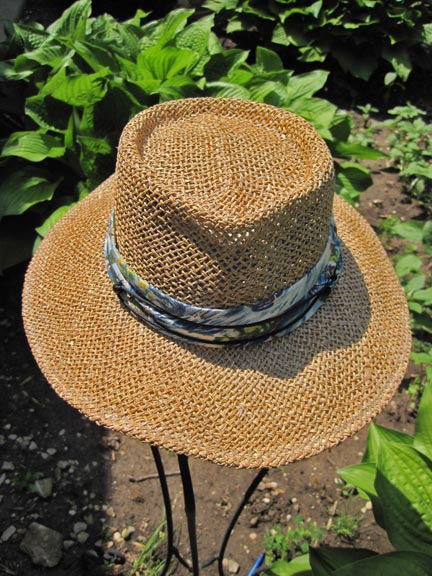 This is where a simple little product called Capsurz comes in hand.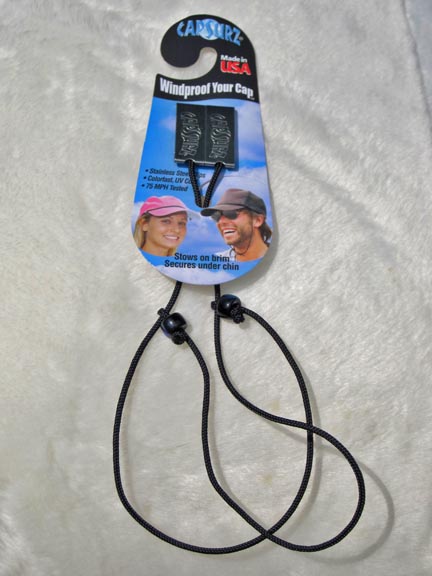 The brain child of Mari Baskin and Eric Neumann of Para Designers, Inc., it's a simple little design of a chin strap that was developed to work with a baseball style cap in order to keep it from flying off your head while enjoying any one of your outdoor activities.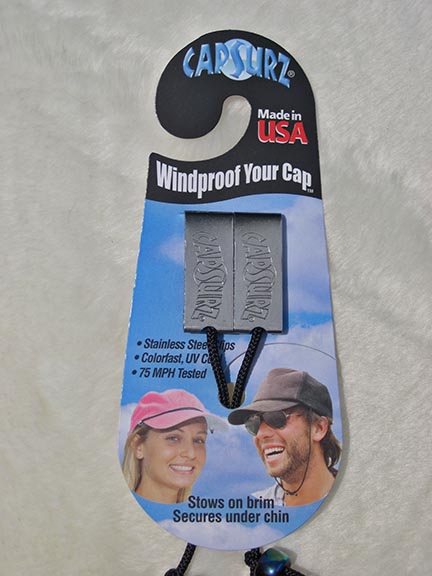 Attach the stainless steel clips to the inside band of your hat. When needed, pull the chin strap tight against your chin to keep your hat from flying off your head. Apparently it's been tested to work in winds of up to 75 miles per hour. When not needed, simply move the strap up and over the brim of your hat. Doesn't get any easier than that.
Problem is, I don't wear baseball style caps. I need wide brimmed hats to keep the sun off my ears and the back of my neck. I was a little skeptical at first whether or not a Capsurz would work for my hat.
Wound up not being a problem. All hats have inside sweat bands and the Capsurz fit perfectly on mine.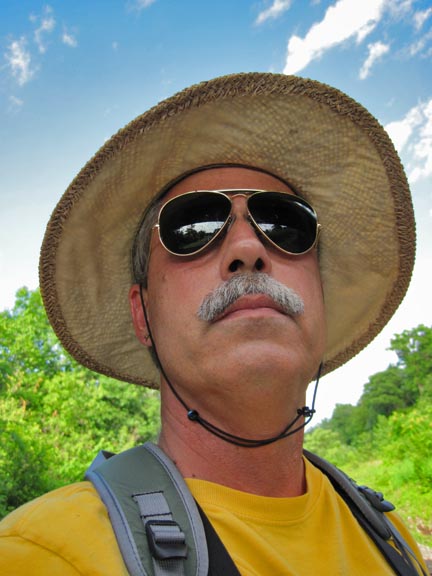 The strap, while hanging down, is barely noticeable and even when snugged up tighter, not annoying at all. When I didn't need the strap, it only took a few seconds to find a spot for it on the band on the outside of my hat.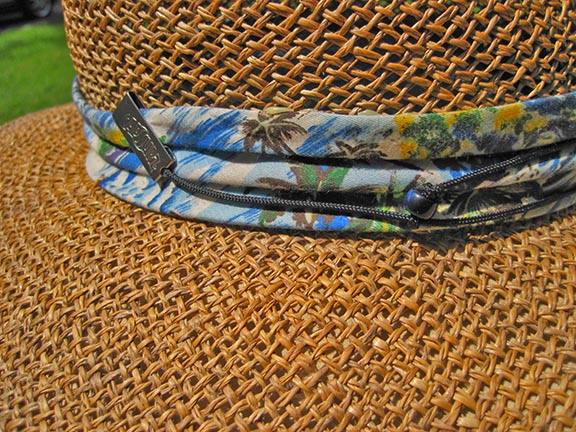 I think it adds a certain je ne sais quoi to my already dashing river fishing look.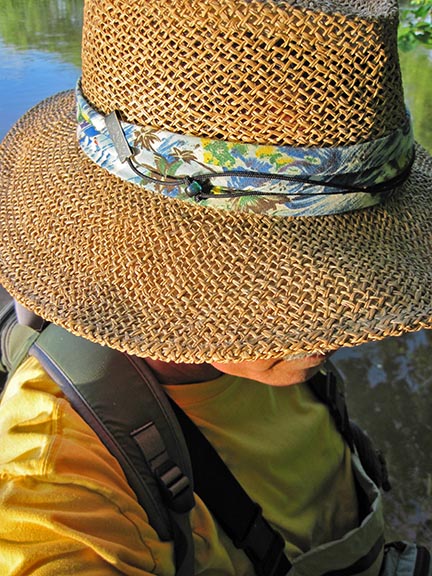 I know the fish are impressed.
As for testing Capsurz…
In June of 2011, I wrote a three part series called The Summer Solstice Tried to Kill Me. If all you read is the last part, you'll get a pretty good idea of what I went through while trying to avoid having a storm kill me while out on the river. When I got back to my car that day and started tossing my fishing equipment into the car, I was shocked when I reached for the top of my head, fully expecting nothing to be there, and there was my hat with the Capsurz chin strap tucked snugly under my chin.
With the start of the outdoor season for most of us, I highly recommend that you go buy a Capsurz chin strap, now, today.
And in case you haven't figured out that you were supposed to be clicking on the word Capsurz through this whole review in order to take you to their website so you can buy one, then here's your last chance…
Disclaimer:

As with all reviews on Waterdog Journal, the following review is my honest opinion. I received the Capsurz Cap Saver Accessory Cord free of charge and agreed to provide a review in exchange. Waterdog Journal is not sponsored by or associated with Capsurz and is accepting no other compensation, monetary or otherwise, in exchange for this review. My independent status may change in the future, but as of the date of publication, no relationship other than described above has been pursued or established.