To play catch up, you can read the past progress reports here.
____________
There was a fair amount of noise coming from the Blackberry Creek Dam Removal site all week and when I got there, holes were dug, a lot of dirt and rock were moved around and I'll be damned if I have a clue what they're doing. Took a few pictures, but I have nothing to say about them. Will have to wait till they get further along, maybe next week.
Instead, how about pictures of fish?
Last February it was much warmer. This year I feel trapped in the house by the cold. My bones are not dealing with the cold very well any more and the wife refuses to move to Cuba. I like the idea of Cuba, have wanted to go there for a good 30 years. Think big bass.
I have a feeling this is going to be a somewhat normal approach of spring. Though we're shy on snow, it's been cold enough and I don't see it improving much in the next 10 days. Last year on February 22nd I was already hitting the creeks. Nothing hot and heavy, but I was seven miles up from the mouth and their were already a few fish around.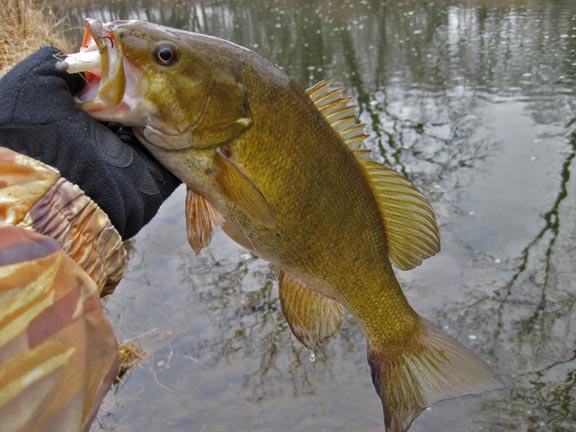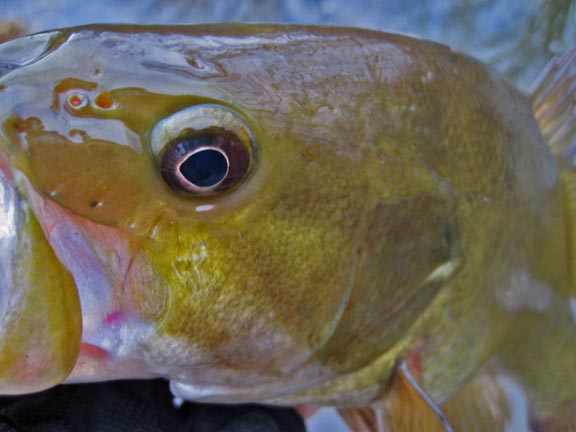 Last year February had 29 days and on that day we already had these sprouting. I don't think that's going to happen this year.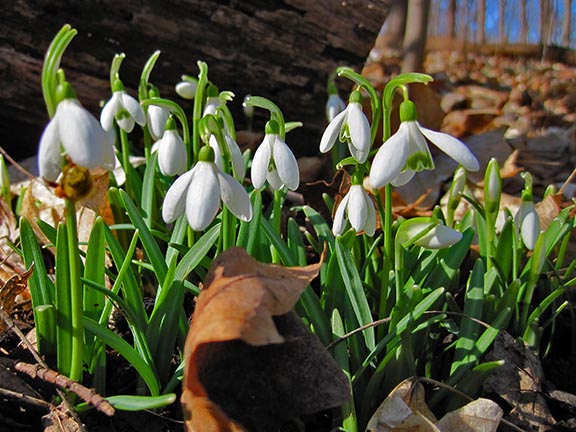 So I went fishing that day and snagged a shad.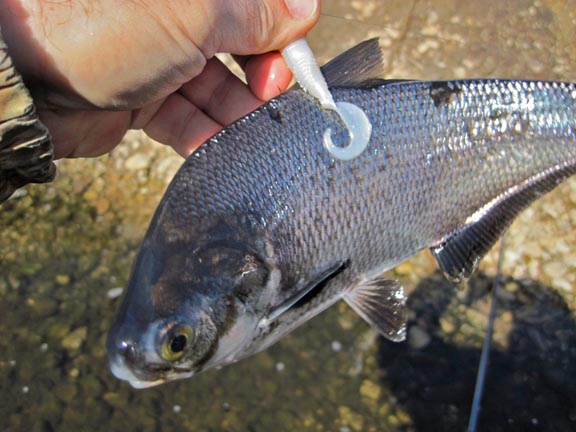 Plus a few of what I was there to pursue. Notice by the arm that I'm still wearing a parka though.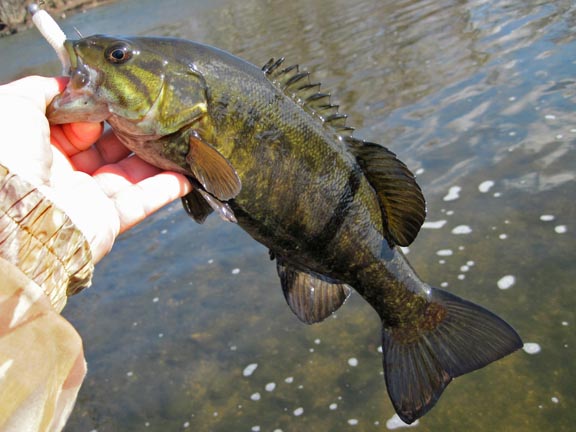 March was unusually warm and we wouldn't know for a few more months that we were headed for a drought, but by March 8th things were turning a bit green.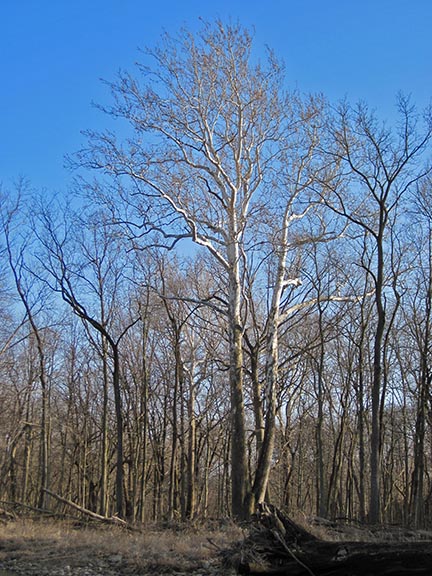 By the 13th we were having massive bug hatches.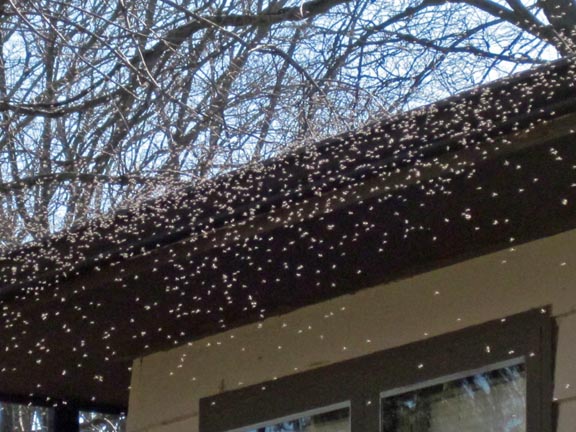 By the 13th, the fishing was starting to pick up. Notice I'm now just in a sweatshirt. That's not normal for March in Illinois.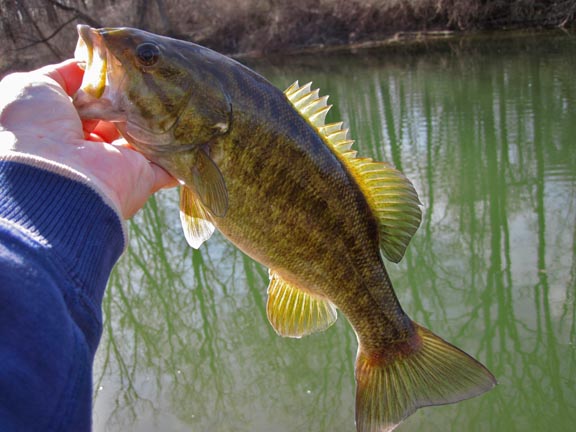 The fishing kept getting better with each passing day and by the 20th it was smallie fishing heaven. I had written about that here, but here's some lame photos from that day in case you don't click off. Notice my arm, I'm wearing a friggin' t-shirt, in March!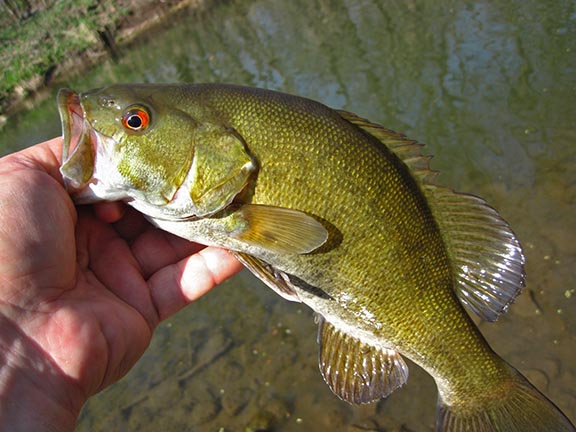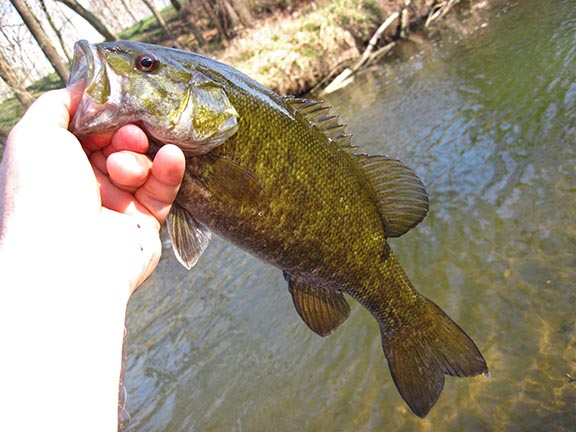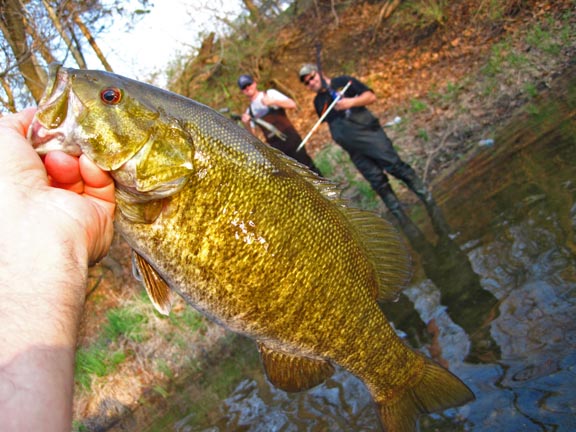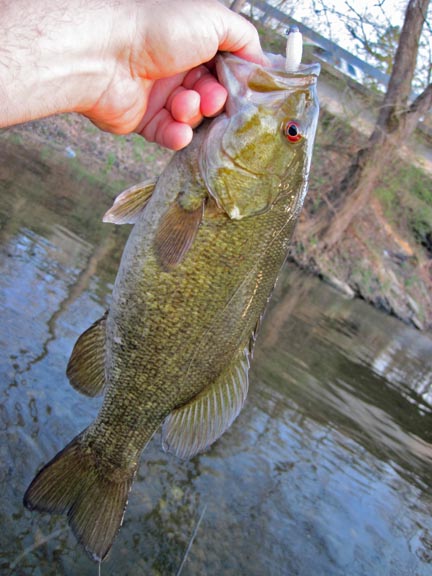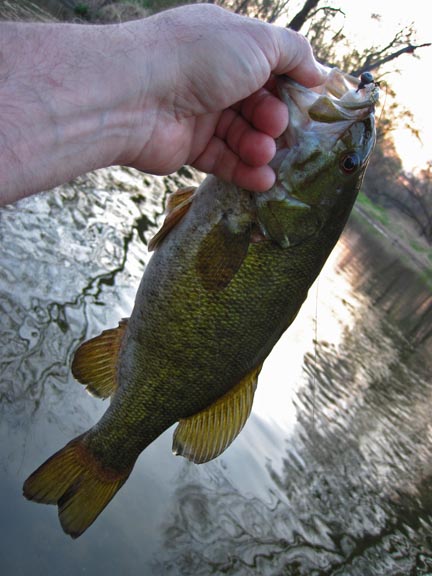 Okay, that's enough. It's not going to happen like this again this year, my bones can feel it. Come April I'll still be bitchin' about the cold and the bite won't kick in till then anyway, like it usually does. Then I'll be out there catching these fish and dressed like this and probably still wishing I had on another layer of clothes.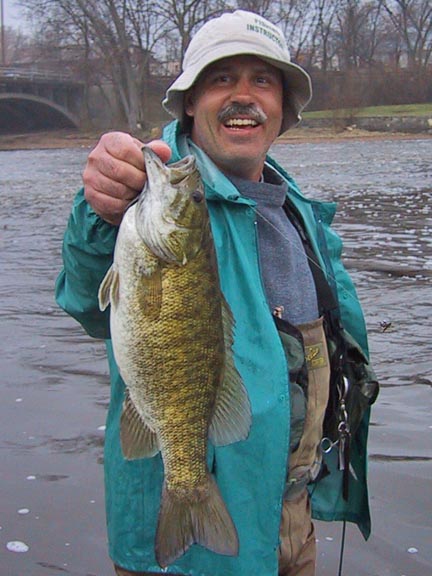 Maybe next week I'll have a dam update for you. I know I won't be out fishing.