A long time ago I used to paint and draw. I found a couple of small drawings I did back then, but it was unusual for me to do things this small. My paintings were all in the 6′ by 8′ range when I suddenly stopped in 1988.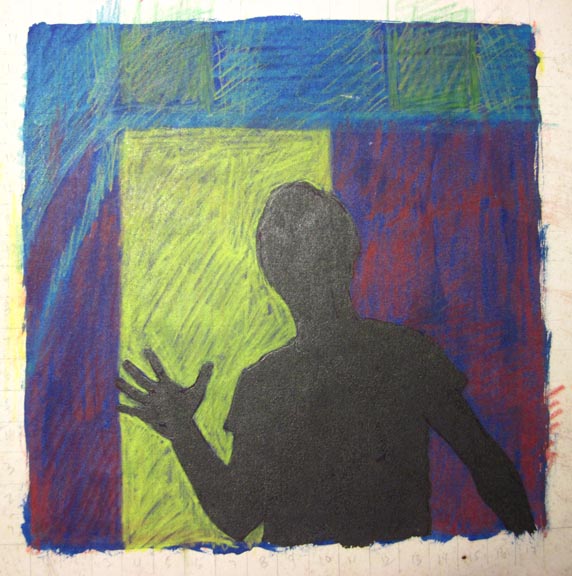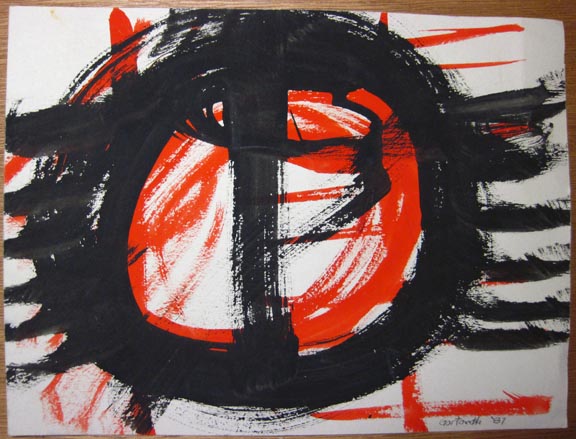 Since I had gone to architecture school first then art school, I have six years of art history classes under my belt, plus years of reading all the latest rags on contemporary art and countless years of doing the gallery crawls in Chicago.
It seems I always have images in my head.
Two of my biggest influences were also my art instructors. The art school at this university was so small that I wound up hanging out with them after school hours. I was already in my early 20's, so it was no big deal to go hang out at bars, drink and talk art.
Both of these artists had a way with color that I liked.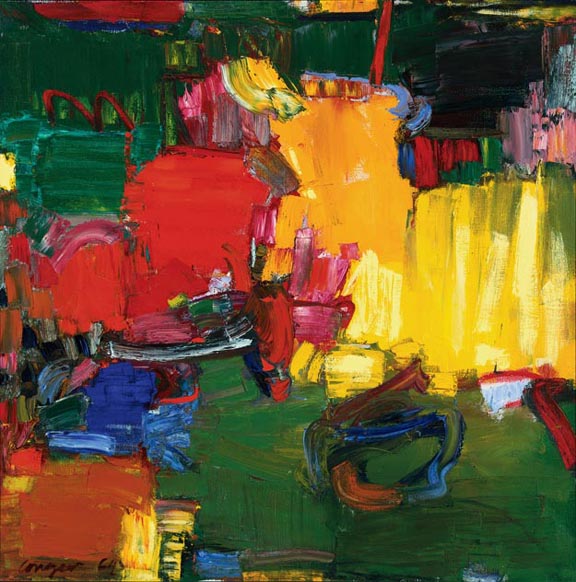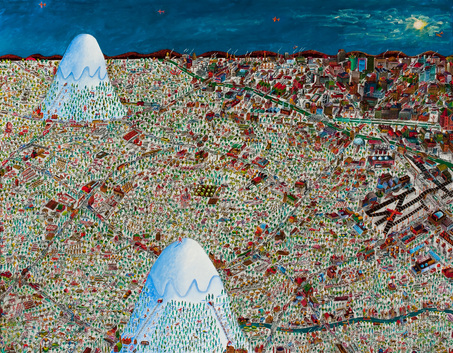 A couple of other artists that were a big influence on me were Jasper Johns…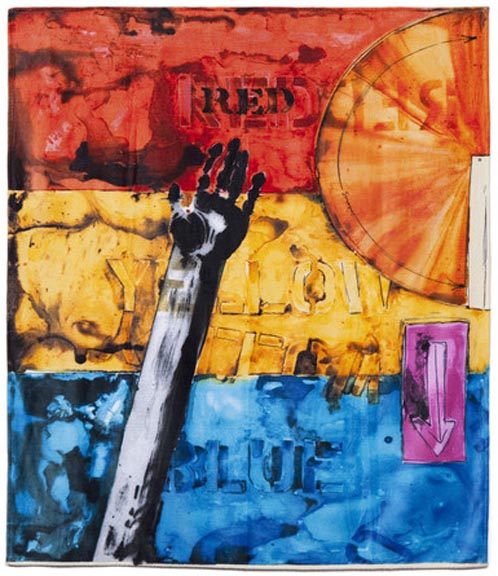 …and Robert Rauschenberg.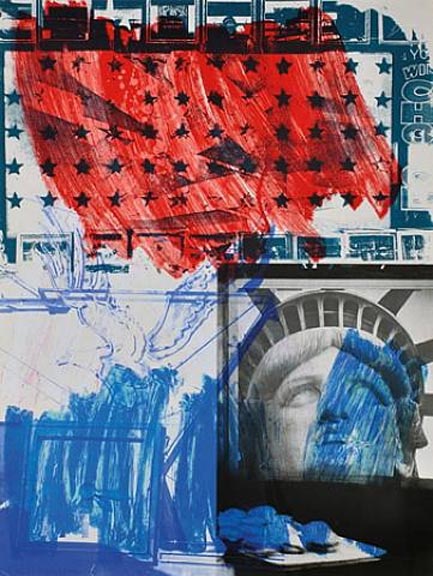 But you never know where inspiration will come from and today while shoveling snow I kept thinking about Philip Guston.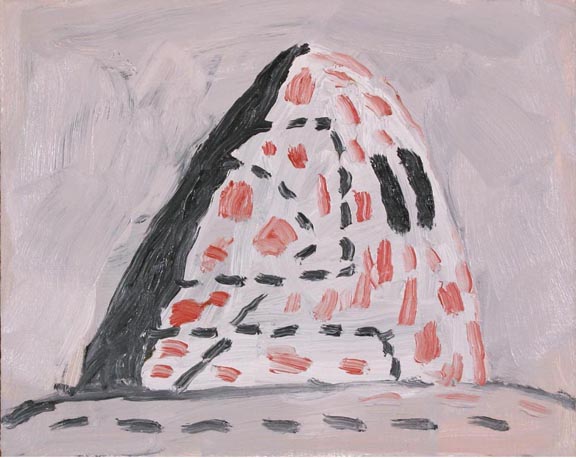 So now, all along my sidewalk and driveway are a bunch of piles of snow that are starting to look a lot like the image above.
I tried to get a picture of them all, but there's too much white in the background and they didn't turn out quite the way I had hoped. Besides, more snow on the way, which means I get to make them bigger.
Recreating the black will be easy.
Maybe if I thaw out the steaks in the freezer I might be able to squeeze some red out of them.
Thank god my wife doesn't read any of the things I write.