To play catch up, you can read the past progress reports here.
____________
In the past week I've wandered over to the Blackberry Creek Dam Removal site three times. I have over 50 photos to go through and a brain full of crap to sort out. Neither of which I'm in the mood to do. I'll get to it.
First and foremost, the dam is gone and Blackberry Creek is dam free for the first time in over 175 years.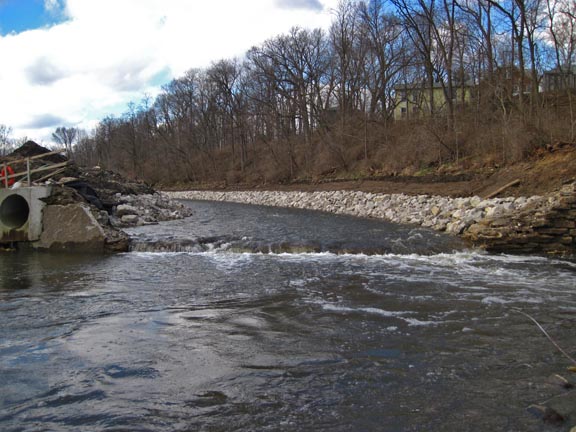 But my initial ventures to the creek were for fish. Documenting things would come later. I wanted to catch something, see if the fish were up here, patiently waiting. I got out one day before the water was flowing.
I caught a couple of these.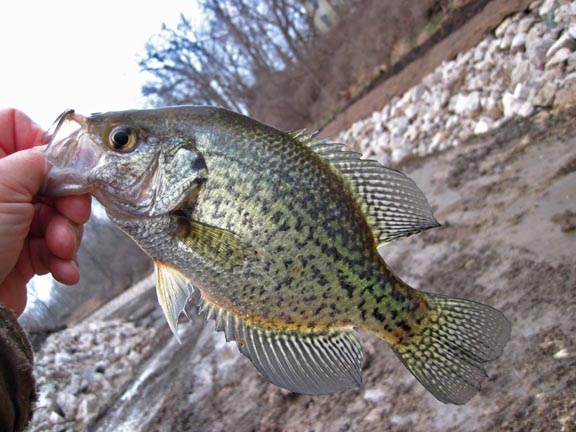 A couple of these.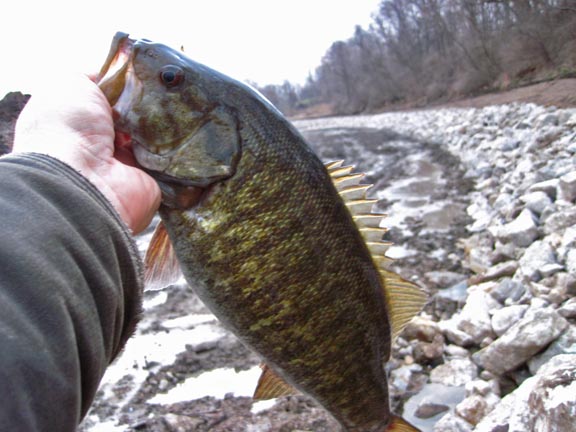 And even one of these came out to play.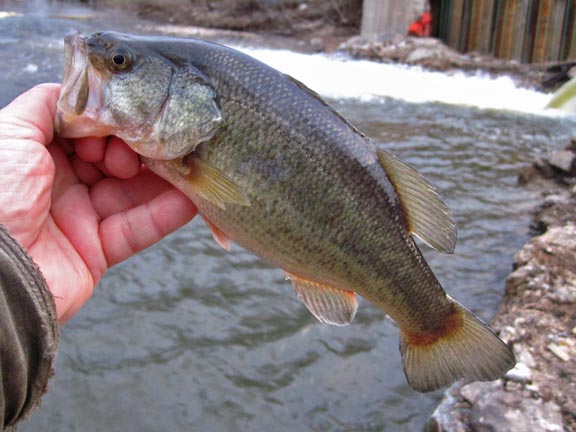 To put things in perspective, on Saturday I went to the two other creeks to see if fish were finally moving in. They were high from the rain, but clear. I could see the bottom clearly in five foot deep pools and I could see clearly that they were still devoid of life. I should clarify that.
I saw a minnow.
But that was it. I walked them and fished them and cut it short, the water was ice cold. I knew I was wasting my time.
Saturday was when I took the photo at the top. Of course I was there to fish, not explore. Fish were in, carp after carp. I even hooked one in the mouth and landed it, but it was camera shy. Which is fine by me, I hate handling those slimy things. After rolling and foul hooking another 30 or so, I gave up. The carp were in too thick.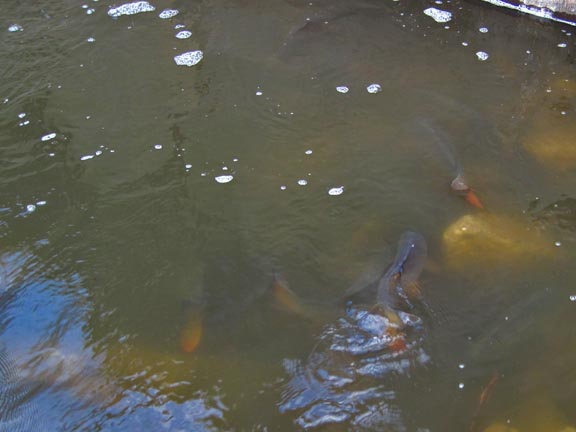 What a difference between the creeks. One teeming with life, the other two barren. I have my theories. Springs on the other two, those two also dried up pretty good in last year's drought. Other theories, but the fish always come back. Just have to be patient on the one hand and there when they arrive on the other.
Sounds easy enough.
And, for those that need to know… a three inch Producto Spring Grub, in Pearl, on a plain head 1/16th ounce jig with a 1/0 hook from Cabela's. It catches everything, even carp.
Why switch now.