I Caught a few Fish
Over the weekend I stopped at the site of the now gone Blackberry Creek Dam for a total of 45 minutes. Around 20 minutes each time, enough to smoke a small cheap cigar.
In that 45 minutes I caught five fish and missed three others. I knew the fish would be here. Before the floods came the fish were already up in this creek, smallies, crappie, carp and suckers. It was the only creek in the area that I could find that was partaking in the yearly spring spawning run up the creeks.
The water is still high and going in the water would be foolish. I intentionally didn't put on waders in order to keep from being foolish and attempting to go in the water. It wouldn't have been the first time, but I'm learning.
So, here's a few of the fish.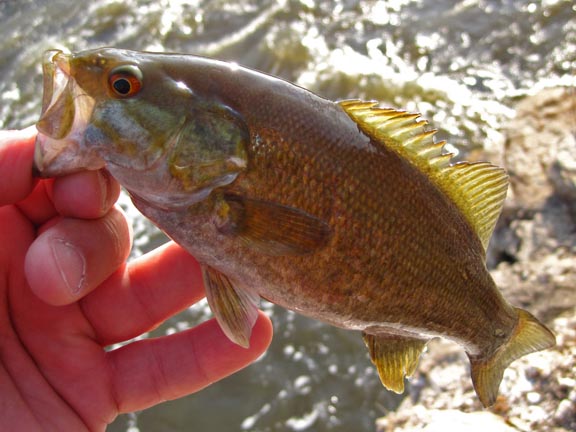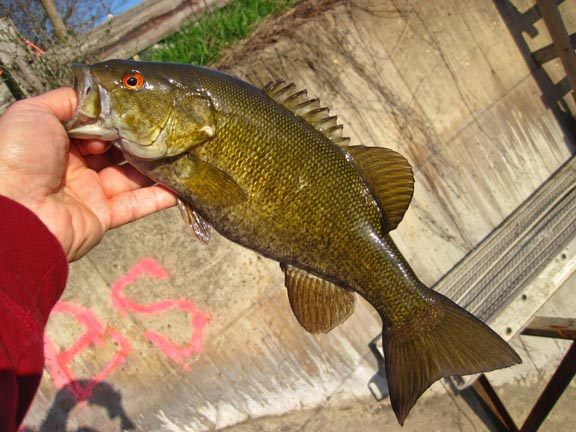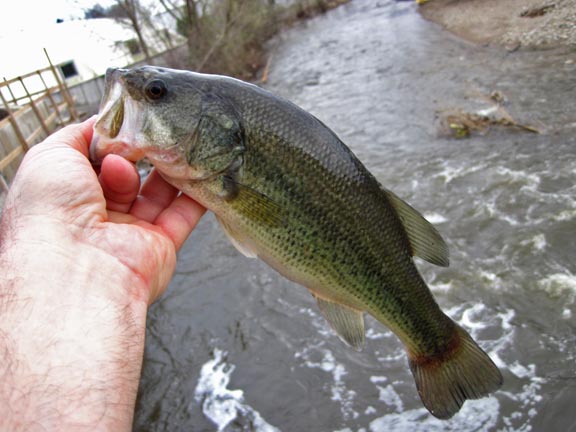 A rough estimate:
This year marks my 18th year of fishing the Fox River and it's creeks.
On the low side I estimate I've made a little over 1,300 trips out to the river or one of it's creeks.
Each wading trip consisted of at least two miles for an estimate of 2,600 miles. Since I also have to walk the shores to get to where I want to wade, that's another 2,600 miles walking along their banks. I know both those numbers are actually higher.
On average I catch 20 fish per outing, but who knows really. Now and then I'll get skunked and I have had a few 100 fish days. Quite a few over 50 and lots of other good days of 30 or more. But we'll say 20 for it's simplicity. That's roughly 26,000 fish caught. Probably more than that were hits with no hook up or fish that didn't want to stay hooked.
Largemouth, smallmouth, muskie, pike, walleye, white and black crappie, white and yellow bass, three varieties of sunfishes, channel and flathead cats, carp, four varieties of suckers and creek chubs. I can't think of any others. Oh, shad.
But this is the first time in all these years and all this fishing and wading that I caught one of these.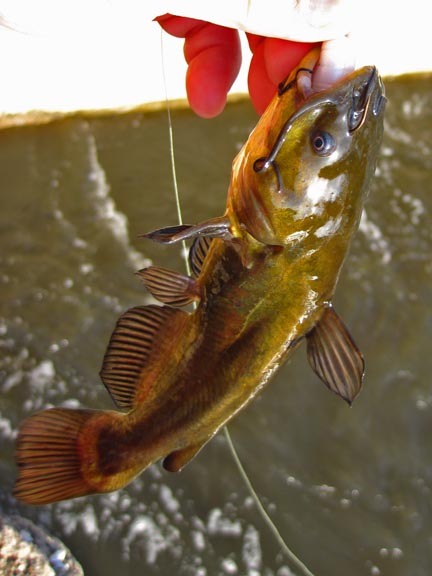 A yellow bullhead.
I assumed they didn't live here.
Of course, I couldn't have taken a worse picture of the slimy little thing if I tried.