To play catch up, you can read the past progress reports here.
____________
For whatever reason, fish of all species like to migrate up creeks in the spring looking for spawning grounds. Was out along Blackberry Creek the other day when I saw the first sign of a successful spawn.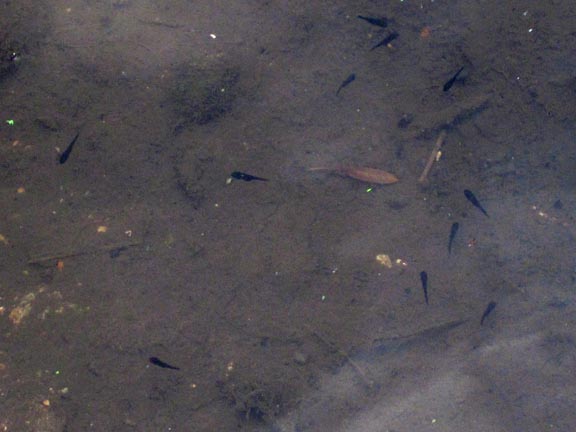 Black bass, smallies I'm sure. This is well above where the dam was removed and a good sign.
Since I started fishing the creek around the first of April, I've caught around 300 smallies, give or take a few. I've missed the hookset on nearly as many. As I've worked my way upstream I know I've mentioned in my fishing reports that I could smell the fish spawning. Was nice to see that my nose doesn't fail me.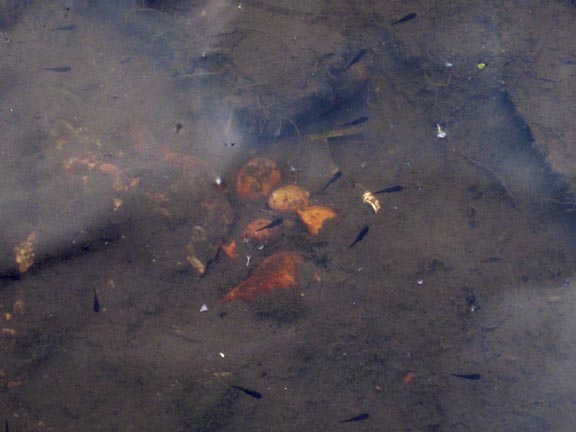 In a short 20 foot stretch I saw a few hundred of these baby bass. I can only imagine how many more are further upstream.
Not much in the way of pictures for all the fishing I've been doing on the creek. The weather has been kind of dreary, not much sun. I rely on the sun to give dimension and bright color to the surroundings. We've had little of that.
Hope to change that this coming weekend. Supposed to be beautiful out, lots of sunshine for at least one day and I'll be venturing much further upstream.
In the mean time, I did find a flower growing on the bank…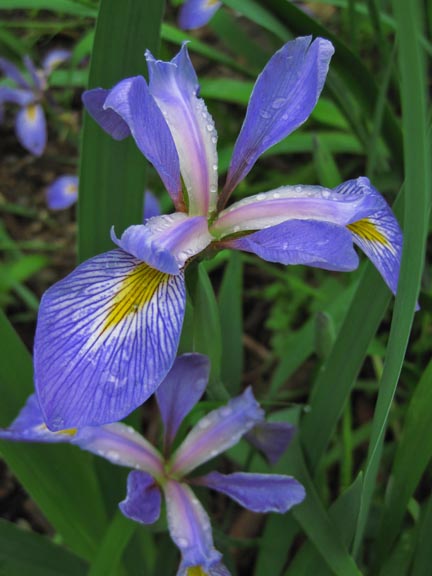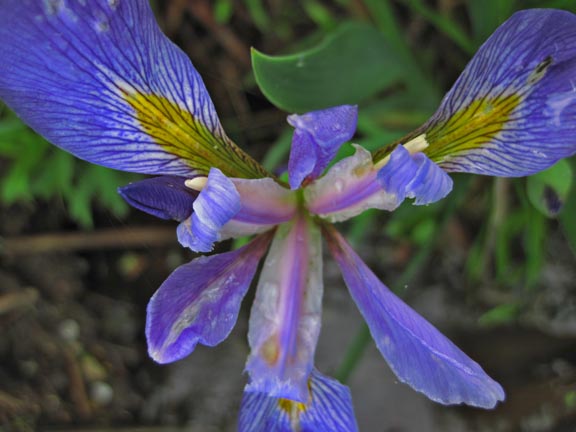 I did take some pictures of some nice fish, but they're pictures of fish.
Picture a fish, specifically a smallmouth bass.