Spent a couple of hours this morning going through all the fishing junk and getting it ready to go.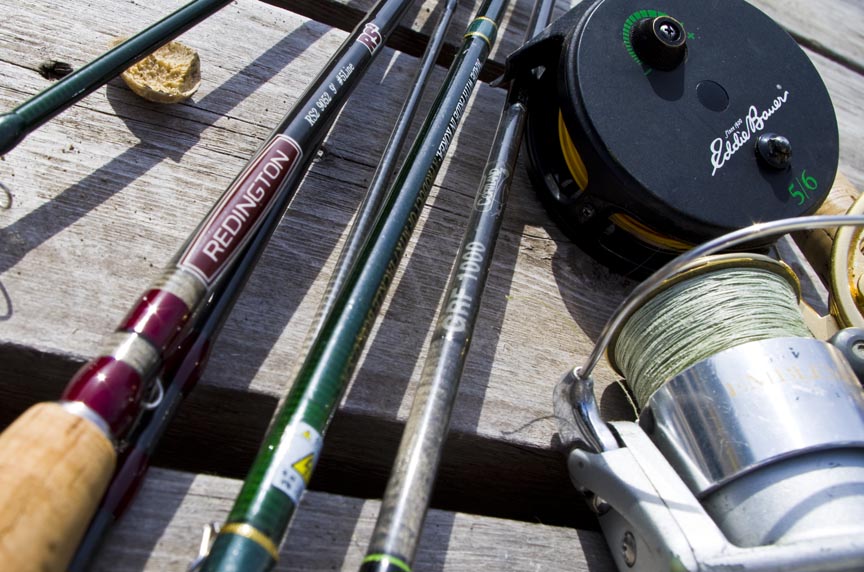 Hardest part was finding all of the fly fishing parts. It's been at least two years since I used any of it and I came up short one fly reel. Was looking forward to putting that one to use since I've had it for around 15 years and only used it twice.
It's in a box somewhere. Or a drawer. Or it's now a cat toy and in a dark corner of the basement somewhere. It will probably show up the next time I move.
Oiled up the spinning reels and immediately put the heavier one away. Didn't use it at all last year and unless I destroy the lighter one, I don't see using it this year. I prefer fishing relatively light using light line and small lures. It's always worked for me, see no reason to attempt anything else.
I do have quite a few flies.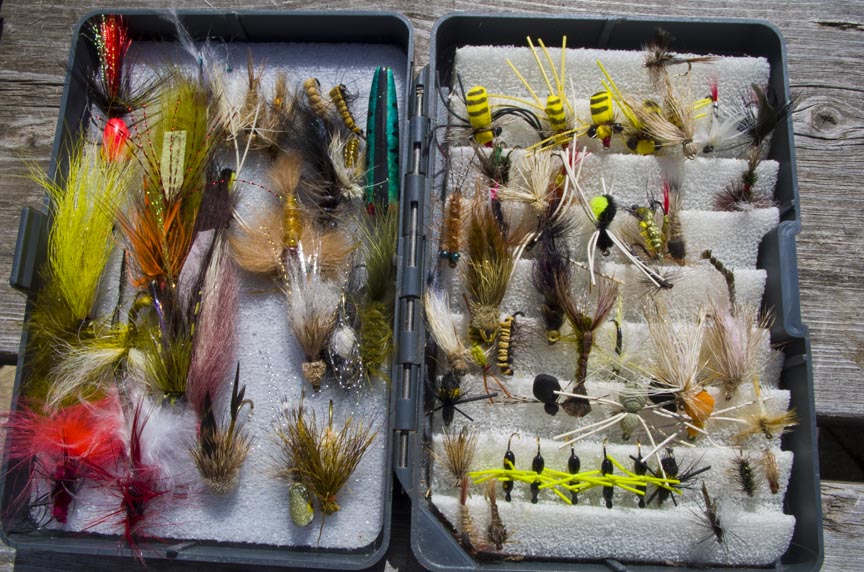 Notice the pattern in the next shot? Go crayfish or minnows for smallies or go home.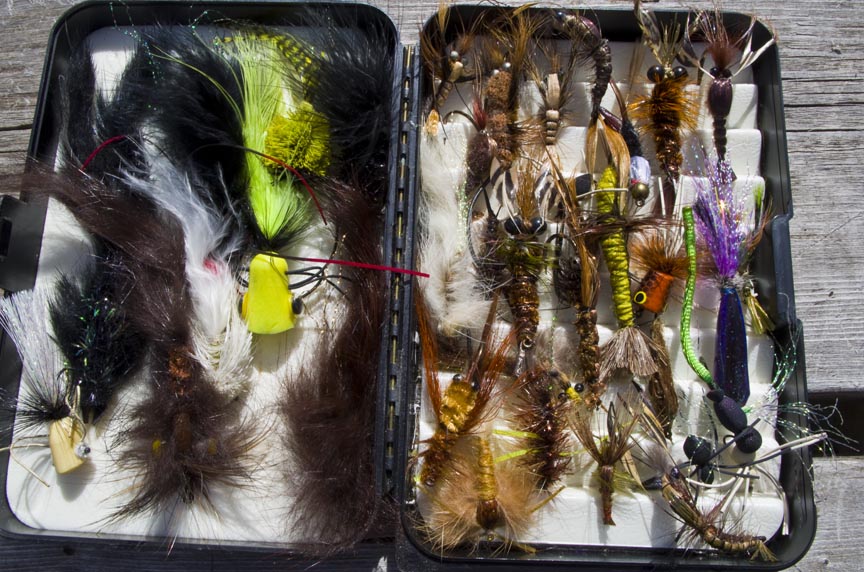 Some just stashed in your typical Plano boxes and that took a bit of sorting. I think I came up with the beginning of a lovely selection.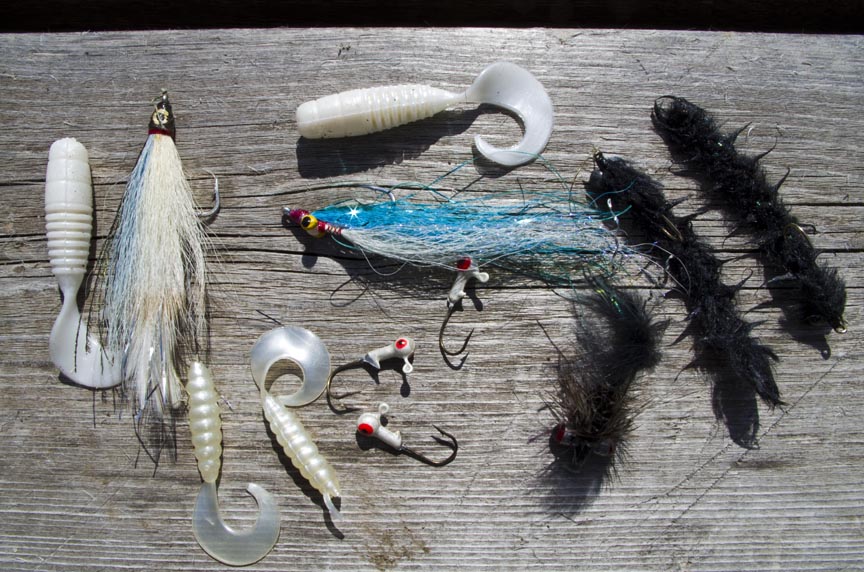 Yes, I plan on tying on those plastics and using them. Not much of a stickler for tradition or getting any real satisfaction out of catching a fish on something I tied. I'd just as soon buy them.
Like the helgies, from Orvis, they're killer.
Some of them I think are hand me downs from my friend Bob Long, Jr.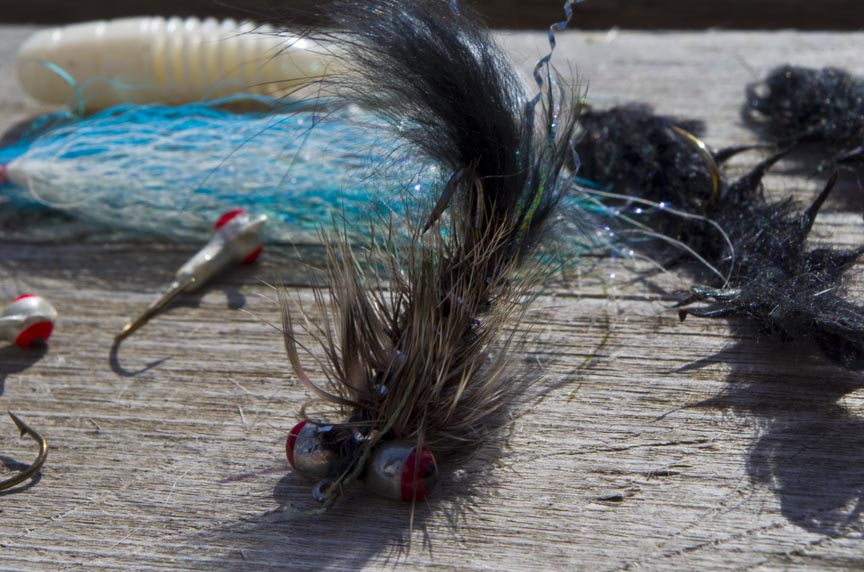 Others seem to appear out of nowhere. I know guys that tie flies. I admire them. They give me a few.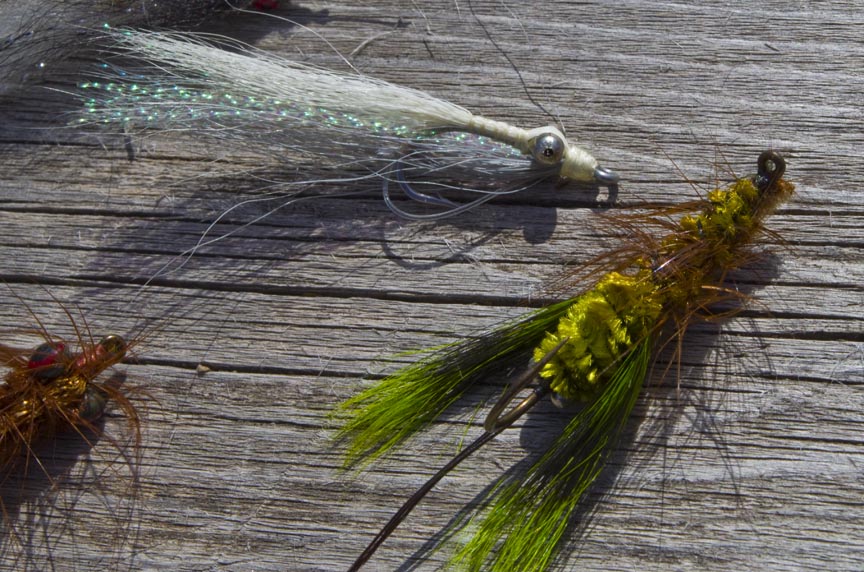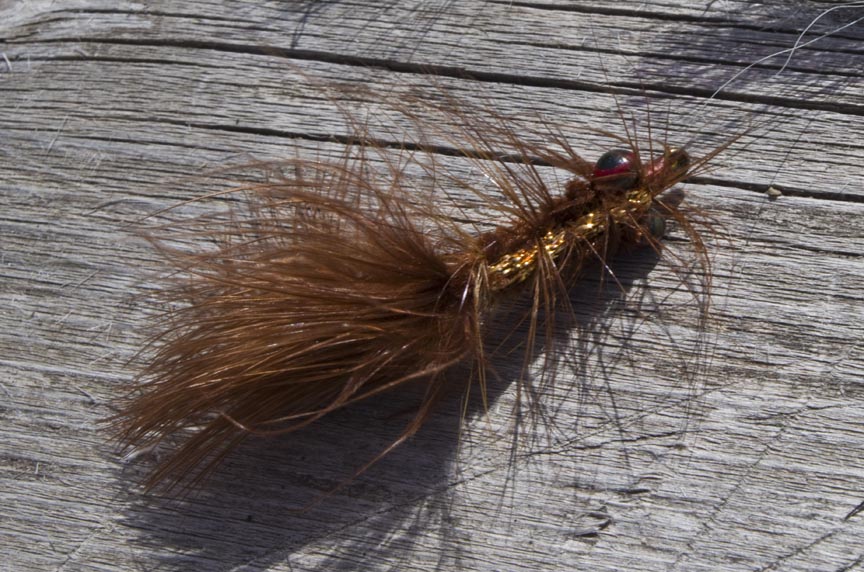 For some reason at the end of last year I came up with the idea to use a fly rod this spring. Dumb logic tells me I can do just as well with a fly rod as I do with my spinning gear. Over a decade ago I proved to myself that I can walk into the Fox or Apple River and do as well as I do with light spinning gear and little lures.
I should have never mentioned this idea in public. Now I feel committed.
We'll see how it goes. The first time I get into one of my usual tight casting situations on a creek I know I'll give up.
The car is all cleaned out and organized. I put away the wispy wand and two fly rods are in the trunk. Spinning gear in the car. Lures and flies all ready to go. New waders in the trunk waiting to be baptized.
Now I wait.
Did some scouting today. I probably could have got in the river for a couple of hours, but I think I would have been lucky to catch one fish. And that would have been on spinning gear.
I don't like that time to fish ratio.
One more week if this weather keeps up.
Maybe two.
I'll know when I go down to the river or to a creek and smell fish.
Then it will be time.