Took a much needed walk in the woods today. Since I quit fishing I don't get out for long walks through woods and down creeks. I'm woefully out of shape.
During the winter and early spring I don't think twice about blundering through the woods that you see at the top. A few feet in reminded me of the stinging nettles that are mixed in with the ever thickening undergrowth. From the knees down my legs quickly felt like they were on fire.
I stuck with the paths this time, for the most part.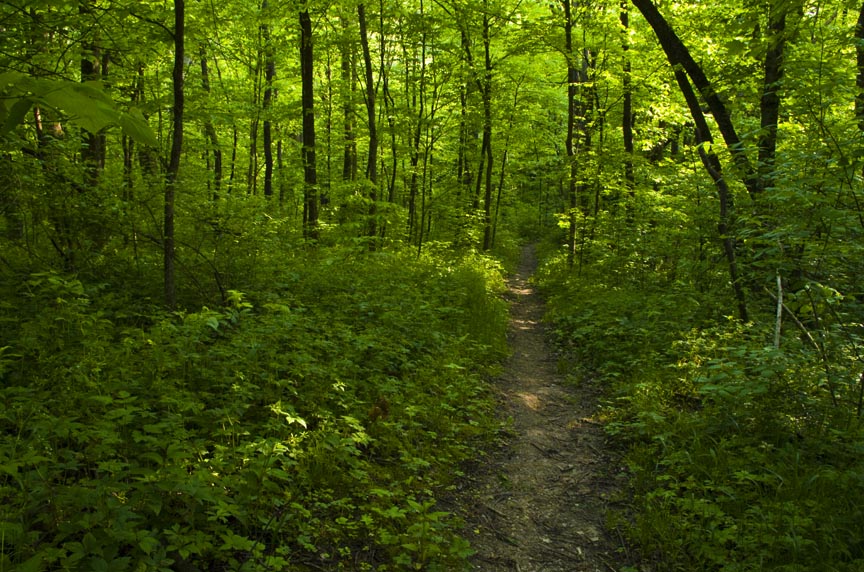 The sun cooperated a bit and the new growth this time of year has an intensity that quickly wanes come June.
A feast for the eyes.
If you like lots of green.