First you have to get there, that starting point upstream on the creek.
That's what the picture at the top shows. Sure, there are other ways in, but after years of getting to the starting point, this is the easiest way in. The path is there, right down the middle. See it? If you ever see me put up photo's like this, I always try to make it easier on people by putting the path dead center.
See that little spot of sunlight back there? Head for it. After that, you're on your own.
Once in the creek it seems like nothing has ever changed, probably for hundreds of years. Quiet, sound of water over well worn rock, trees that look like they've been standing there forever and you wander down without a thought or care in the world.
Till you get to the spot where Mother Nature decided to rearrange the furniture over the last few months.
I'm at the point when I'm confronted with this need to rearrange things, the only thing running through my head is… I'm getting too old for this shit.
Stuff to climb over, all of it dumped in the best spot on the opposite side of the creek. If you look, no point climbing up there to shore fish. Not much of a shore to fish from.
This used to be such an easy wade.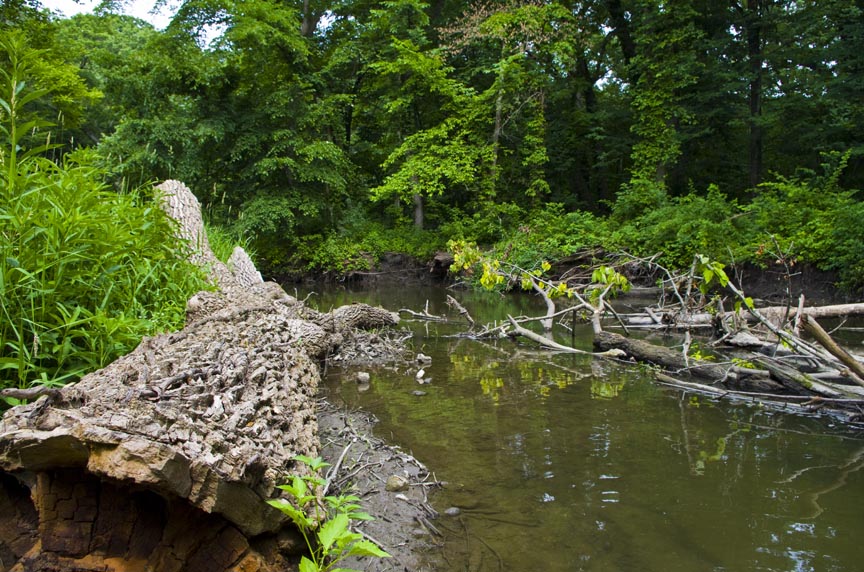 After a couple of hours or so, you're at the end of your trip. You've gone nearly three quarters of a mile down the creek and now it's time to leave.
Good luck with that.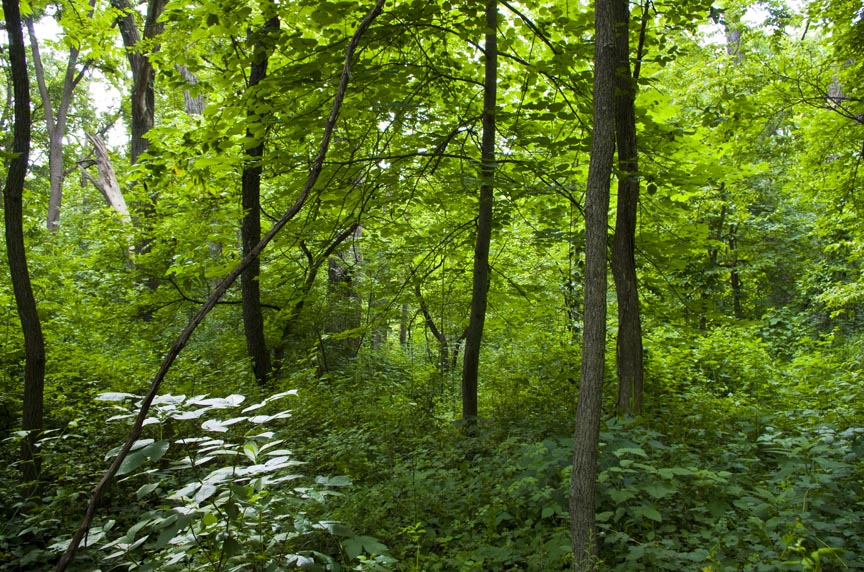 The path, it's right there.
Right down the middle.
I'm assuming this explains why I never see anyone where I go on the creeks. I rarely see another set of footprints. It should also explain why I never wet wade. First you have to get there and when you get back, do you really want to be bleeding profusely and be covered in a poison ivy rash?
I didn't think so.
After all these years I think of these creek adventures as normal. When confronted with a wall of woods when I want to get to a creek, I just look around a little bit and there it is.
The path, it's right there in front of me.